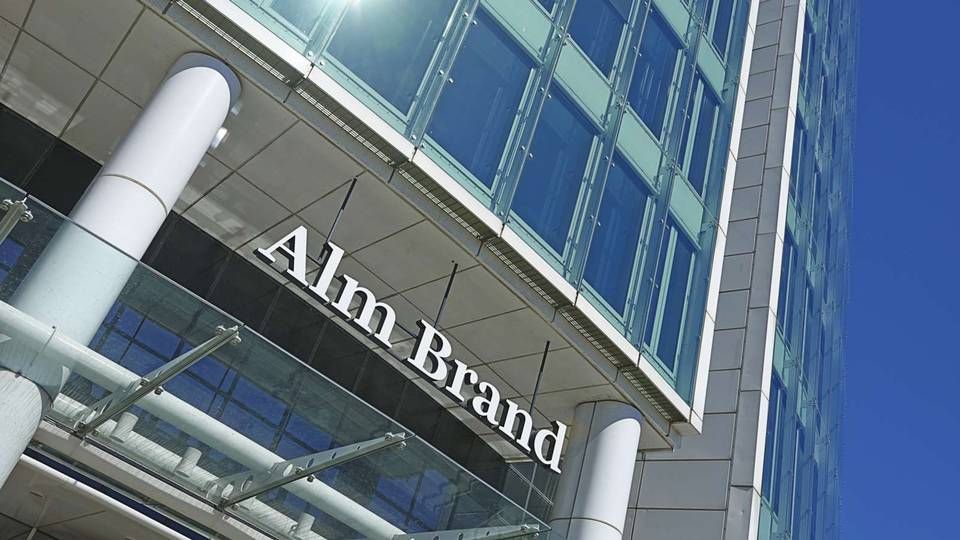 If you want to invest your savings in weapons, tobacco, gambling, adult entertainment, or fossil fuels, then Alm. Brand Invest is not the place to call. The company has chosen to exclude all companies that generate 5 percent or more of their earnings from one of the five categories above.
The cut is intended to apply only to manufacturers and final distributors of the categories mentioned. For example, carriers that transport tobacco or subsuppliers of rolling paper are not in danger of losing Alm. Brand Invest.
"We started a new mutual fund in August called "European High-Interest Ethics". It is an ethically screened department. And it hit the nail right on the head in terms of what customers want. We have taken note of this and are now launching it to the whole mutual fund universe, "says Torben Frederiksen, Senior Vice President at Alm. Brand Asset Management.
Want to reach DKK 10 billion
Torben Frederiksen makes no secret of the fact that the goal for the whole maneuver is growth – especially from the municipalities, which are regular customers at Alm. Brand Invest. Alm. Brand Invest manages DKK 4.2 billion (EUR 564.4 million) but wants to have several billion under management.
"Today we work with 12 out of 98 municipalities in Denmark. My goal is to reach around 25-30 municipal customers within three to four years. I would like 60 percent of them to have between DKK 500 million and DKK 1 billion, and ideally some with more than DKK 1 billion (EUR 135 million) to be managed. We would like to reach DKK 10 billion (EUR 1.4 billion). That's what I hope for," Torben Frederiksen says.
"We have chosen to apply the standard requirements that customers have expressed they want to see our ubits live up to. We are a commercial company, so of course we are responsive to what our customers, especially municipalities, want," Torben Frederiksen says, pointing out that they are seeing the same ethical tendency from employer and employee associations as well as foundations and other institutional investors. Private individuals are also increasingly seeking ethical investment opportunities at Alm. Brand.
There are several reasons for not just only making selected ethical funds like Nordea has.
"We are the largest mutual fund in Denmark, so the maneuver of putting this filter over all units is more manageable than it would be for major players in the market. But apart from that, I think that when we now have the opportunity, we should remove any and all doubts our customers might have about the funds they can invest in. With us, they can invest in all of them – from an ethical point of view," Torben Frederiksen says.
The down-to-earth side of things
Alm. Brand Invest has set up an ethical committee that meets once a month and looks at companies to decide whether they should be excluded from the investment universe or if they just need a little time to adapt.
"Ørsted (formerly Dong) is one such company. We know they are about to divest of oil activities, and when we know that, we can tolerate this until the company complies with our ethical guidelines. As long as it happens within a reasonable timeframe," Torben Frederiksen explains.
About 5 percent of AUM in equities and corporate bonds has been affected by the decision. In four of the ten departments, Alm. Brand Invest has had to make replacements the inventory. Four other departments were already subject to the ethical exclusion list.
Alm. Brand Invest expects does not expect customers to lose returns at the expense of ethics. Maybe even on the contrary.
Alm. Brand Invest is the first mutual fund in Denmark to carry through exclusion in all units. Nordea, Bankinvest, and Sparinvest also have funds with exclusion lists, but not for the entire mutual fund. Nordea has just recently introduced exclusion of coal and nuclear weapons, the press department states.
Both Alm Brand, Nordea, Sparinvest, and Bankinvest use standardized screening of the portfolios. They are screened for companies that might violate international standards for environmental protection, human rights, and other parameters.
English Edit: Marie Honoré