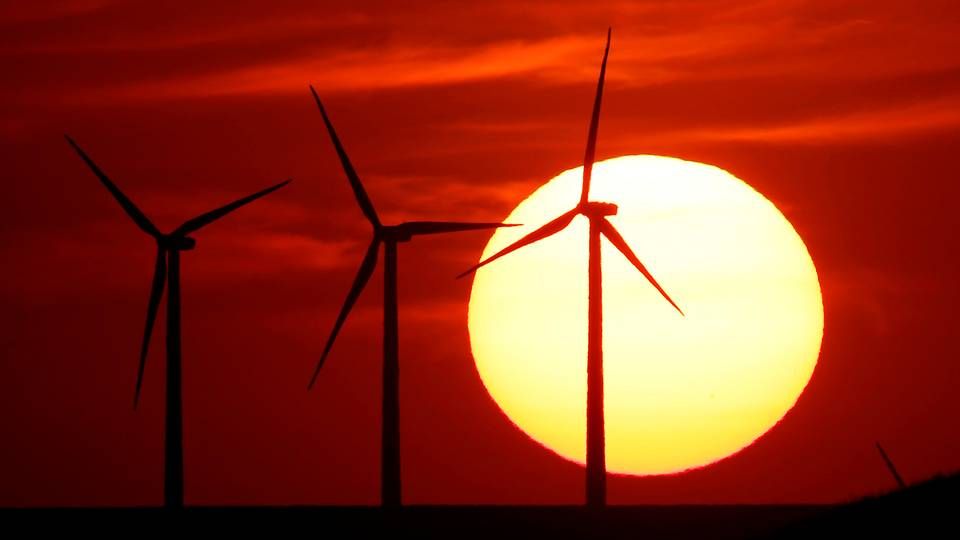 It is the world's largest state fund, but it is also one of the most conservative investors in the world.
Norwegian Oljefondet, which today amounts to NOK 8500 billion (EUR 880 billion) has so far only had the mandate to invest in international listed equities, bonds, and real estate.
However, were it up Oljefondet itself and two of Norway's most influential interest groups, that rule will soon be changed so that Oljefondet can also invest in unlisted infrastructure.
This would put Oljefondet right into the field for one of the most popular investment objects in the world right now: Renewable energy. And with a money tank three times the size of Denmark's gross domestic product, Oljefondet will be a defining figure for the renewable energy market.
Interest organizations Finans Norge and the environmental movement Zero have together written a letter to the Norwegian government parties, Høyre (Eng.: the Right) and Fremskrittspartiet (Eng.: The Progress Party). The letter comes at a pivotal moment, because these days the Norwegian government is negotiating an expanded government platform with centre-right party Venstre (Eng.: the Left).
Investments in infrastructure
Finans Norge and Zero propose that new government platform includes opening the door for Oljefondet to invest some of its funds in infrastructure.
"It is reasonable to assume that investments in unlisted infrastructure will contribute to stable income and enhanced risk diversification, provided they are implemented with the same requirements for returns and risk diversification as the other investment alternatives. A significant part of the growing need for investments in unlisted infrastructure will be in the field of renewable energy, which needs to be expanded at a rapid pace in the next few years if we are to reach the climate goals agreed by the international community in Paris," the letter from the two organizations says.
Specifically, investments could, for example, be in wind farms and railways, Finans Norge and Zero emphasize.
"The world has an urgent need for more green energy, and capital is the most important commodity in the green change-over. Renewable energy is characterized by very high capital costs at start-up, but also long-term and stable returns. Oljefondet has a very high level of liquidity and a need to place funds in safe investments. We consider this a possibility for a stable and attractive return for the Norwegian people while at the same time we could, by virtue of the fund's weight globally, set a more green direction for the world and contribute to reaching the Paris goals," says Marius Holm, general manager of Zero.
Ministry of Finance says no
Oljefondet itself has on several occasions previously said that it should be made possible to broaden its investments more and invest in more than securities and real estate.
The Fund could, until 1998, only invest in bonds. In recent years, equities and properties have grown more and more, and today the two total 62.5 percent of the fund's investments.
Real estate was added in 2010 and today only constitutes 2.5 percent. The remaining 37.5 percent of the fund is invested in bonds. However, it has been decided that equity and real estate investments will be increased to 70 percent.
Globally, Oljefondet owns the equivalent of 1.3 percent of world listed companies and 2.3 percent of Europe's listed companies.
In 2015, the Norwegian Ministry of Finance conducted an analysis of whether Oljefondet should be authorized to invest in unlisted infrastructure. The analysis, which was made with the help of consultancy house McKinsey, found that infrastructure is a more complex and resource-intensive investment type than equities, bonds, and real estate. Infrastructure is also more dependent on political interests and would often require active involvement in managing board work, which Oljefondet has no tradition for.
For the same reason, the recommendation then was that infrastructure investments should be not opened.
However, this attitude may now be ripe for reconsideration, says Marius Holm.
"We fully agree that Oljefondet should never conduct the charitable work, and weighing returns and risk must always be the deciding factor. What we are talking about is that the fund opens up to carefully considered investments in, for example, energy projects in mature markets. This will give the fund a better opportunity to diversify its investments, while Norway as a nation will assume responsibility in the global fight against climate change. The fund's size would allow investments in renewable energy, which could otherwise be difficult to find capital for, " says Marius Holm.
One of the biggest objections so far to opening up Oljefondet to investments in renewable energy has been that the fund would typically end with a very large shareholding in individual infrastructure projects. This would make investments more visible, and the fund could more easily be a target of criticism. Likewise, the expected return on investments would depend on the amount of risk tolerance.
Can open up for new investment models
However, Marius Holm believes assessing the fund's investments based on current models for investments in infrastructure and renewable energy is too narrow.
"With Oljefondet we are talking funds so big that the fund's entry into the area could open the door for new financing models for wind farms, for example. It could be a 50/50 ownership, where Oljefondet carried half of the start-up investment and then other investors could join. Or it could be completely different models. There is both opportunity to share the risk and share the cost," says Marius Holm, who does not care much about worries about bad reputation.
"It is worth remembering that until recently Oljefondet was only allowed to invest in bonds. There was also much reluctance from the Ministry of Finance before permission was given to invest in equities and real estate. But that change has benefited everyone, and honestly, I think there is a greater risk of bad reputation in investing in listed groups than investing in renewable energy projects," says Marius Holm.
The proposal from the two organizations is aimed at investing in mature markets. We can consider growth markets later, Marius Holm says.
English Edit: Marie Honoré