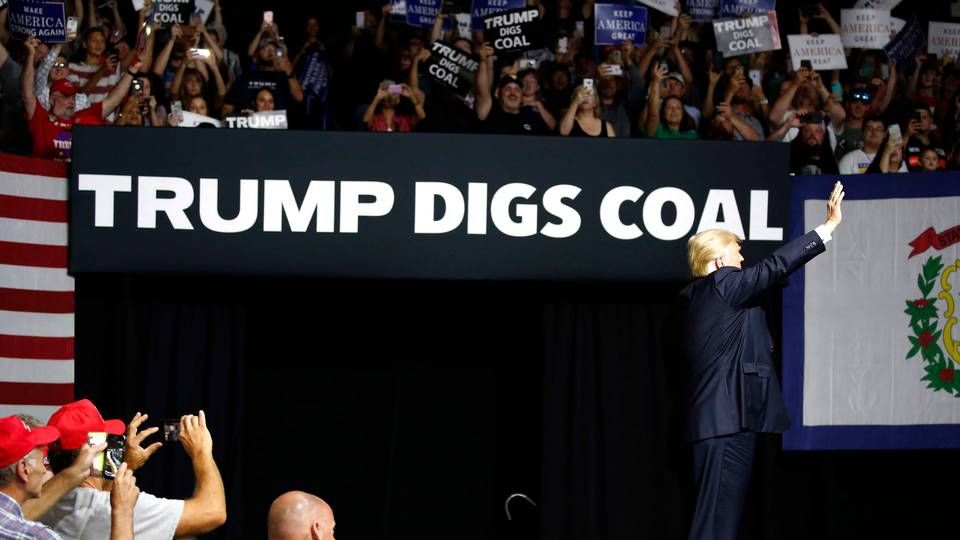 It is becoming ever harder for US coal-fired power plants to be profitable, and 2018 is set to become a record year in terms of the number of coal plants being decommissioned, a new report on the coal sector from US-based Institute for Energy Economics and Financial Analysis reveals.
The report says that US-based energy producers have retired and announced the decommissioning of coal-fired power plants at a total capacity of 15.4 GW this year. That is almost twice as much as last year and 700 MW more than the previous record of 14.7 GW. The institute's calculation shows that 44 units at 22 power plants in more than 12 states will be closed.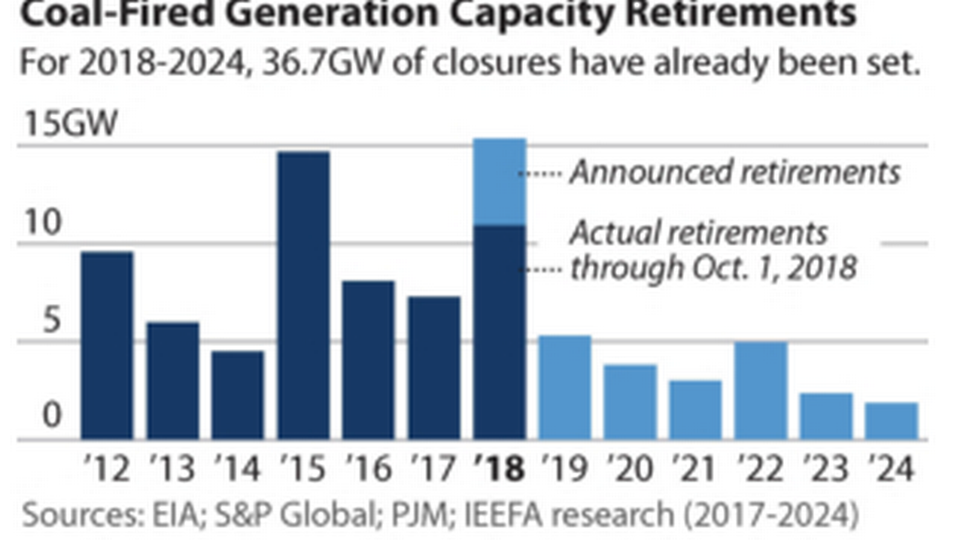 Source: IEEFA. Record-drop in US Coal-Fired Capacity Likely in 2018
The reasons for coal power's retreat are well-known. In part, the prices of the US' reserves of natural gas will apparently remain low in the coming years, and in part because the price of renewable energy from sources such as solar panels and wind turbines has plummeted.
UK might phase out coal-fired power in 2022
Trump extends lifetime of coal plants
And the tendency is not merely evident from the retirement of coal-fired power plants.
Earlier in October, US-based Westmoreland Coal became the most recent major coal companies to file for bankruptcy. The company thus marks the fourth bankruptcy among major producers in just three years.
The other bankrupt coal producers are Peabody Energy Corp., which filed for bankruptcy protection in 2016 but was saved with an IPO the next year. Arch Coal filed in 2016 but later won a court case, which allowed the company to eliminate debt worth USD 5 billion and stock trades could therefore continue. In 2015, Alpha Natural Resources filed for bankruptcy protection, but two capital funds steered the company back into operations.
China's coal boilers on full blast last year
Besides the fact that major players in the coal industry have clearly found it difficult to cover debt and costs, nothing indicates that the earnings capacity will grow in the years to come. At the beginning of October, a German environmental organization published research indicating that there are currently no plans to build any coal-fired power plant in the US.
IEEFA concludes that so far closures totaling 36.7 GW have been planned between 2018 and 2024. This is equivalent to roughly 15 percent of the total installed capacity of 246 GW, but the number of retirements is expected to grow significantly in coming years.
This article is from AMWatch's sister site EnergyWatch.
English Edit: Ida Jacobsen
The oil industry fears green governments
Right hook to Trump: California aims to be world's largest green economy