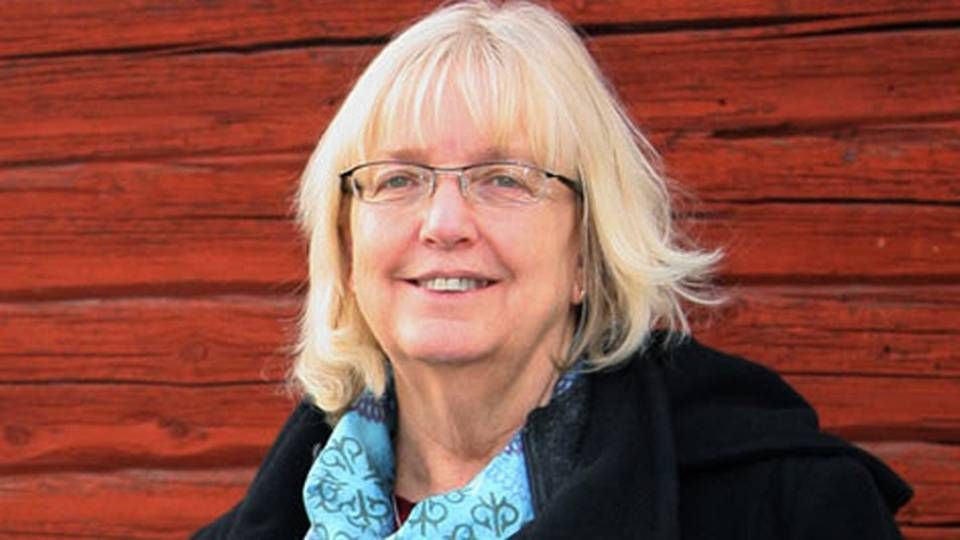 If you were looking for high returns as an investor, you will not find it southwest of Stockholm where alternative Ekobanken resides.
Here, ethics and sustainability are higher priority than returns, and profit in the form of a stronger planet is worth more than monetary gains.
"As a client at Ekobanken, it would be impossible to get returns of 15 percent. Here, good returns are 2 percent, while 6 percent is really good," says Annika Laurén, CEO at Ekobanken, in an interview with FWAM.
"Good return is more than just money. We measure returns in more dimensions, and as a client, if you want to strengthen the world and you see that as a return, then choose us."
On the other hand, Ekobanken beats all the bigger banks in responsible investments and loans, according to a Swedish ethics survey.
Major banks attract criticism
As FWAM has reported, Danske Bank and Nordea take up last places in an ethics survey in Sweden and Norway.
In the survey, the biggest Nordic banks and a number of smaller alternative banks are ranked by their codes of practice in responsible investments and loans.
In the survey, Danske Bank and Nordea are criticized for lacking focus on ethics and sustainability, while Ekobanken is in the top position with a total score of 99 percent out of 100 based on an overall assessment of their code of practice. Danske Bank and Nordea line the bottom with 28 percent and 43 percent respectively.
Responsibility and sustainability is in the very DNA of Ekobanken, which in 2015 had a net capital of SEK 63 million (49 million DKK, or 6.6 million EUR, and a profit of around SEK 600.000, says Laurén:
"We have had the same identity all the way. For us, ethics and sustainability is not something we need to get used to, but something that we've always proiritised. At the same time, the bank has to be transparent so our clients always know where their money goes," says Laurén.
"The bank only lends money to firms that work in ways that we deem as adding value organically, socially, or culturally," she says, noting that the bank sees much interest from both men and women of all ages.
Bigger banks run bigger risks
The ethics survey of Swedish major banks and Swedish alternative banks has been put together by project manager Jakob König. He explains that major banks' lower ranking compared to alternative banks can be explained by the challenges that big capital brings.
"The major banks often run a bigger risk because they have bigger investments in bigger companies and more sectors, which makes it harder to get a clear picture of the ethical consequences. Smaller banks often invest locally in companies with more transparency," says König, who believes that the banking sector is generally worse than other sectors regarding focus on ethics and sustainability.
"Other sectors have more focus on ethics. Look at for example the textile sector and companies like H&M. They have many requirements and much supervision of their suppliers' working conditions. Banks, on the other hand, usually have very few people to investigate the conditions in companies that they work with."
A Danish collaboration
In an attempt to spread ethics and societal responsibility in the banking world, Ekobanken has entered a collaboration with Danish cooperative savings bank Merkur Andelskasse and Norwegian Cultura Sparebank. A network where the three banks can help each other for practical purposes.
"Ekobanken is not like most banks, and it's nice to meet others of like mind who prioritize societal responsibility and ethics as much as we do. We learn from each other and help each other fund bigger projects," says Laurén.
Merkur Andelskasse is also appreciative of the collaboration, and the bank hopes that the network can prove a strong alternative to the business models that caused the financial crisis.
Alternative to other business models
"In Merkur, we do business based on the view that the world is a coherent whole," says Asbjørn Andersen, CEO at Merkur Andelskasse, in an email to FWAM.
"We believe that it's entirely possible to run a successful business that makes money based on values where we work for sustainable development in society. These things are inseparable to us," he says.
Asbjørn Andersen explains that the bank is seeing a rise in interest towards its business model, and the net increase in clients the past few years has been 8-10 percent annually.
English Edit: Marie Honoré