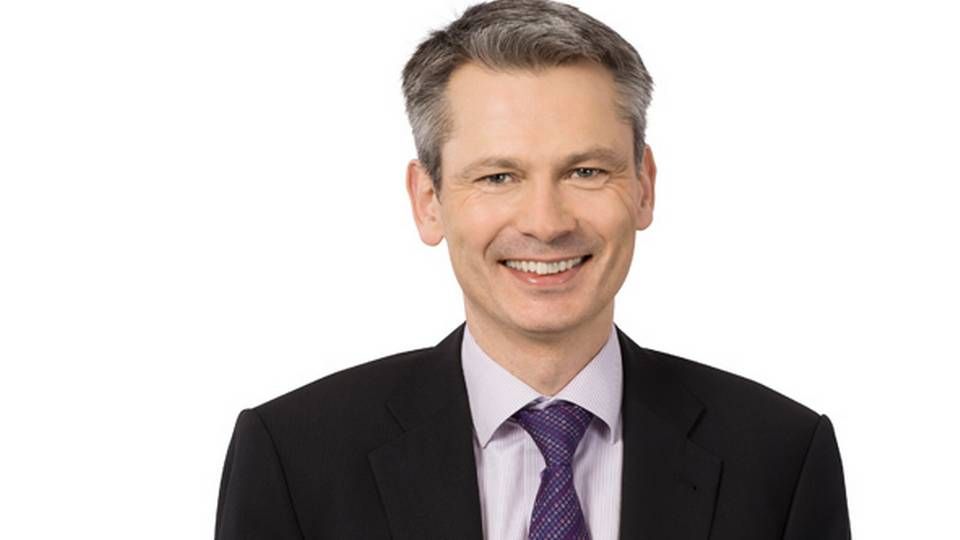 The responses were mostly negative or vague and evasive 10 years ago when MP Pension, a Danish academic pension fund with DKK 106 billion (EUR 14.2 billion) under management, began asking its managers whether they had signed UNPRI or anything similar. Back then, it was not customary practice to choose investments based on environmental, social, or governance related criteria.
The world looks different today, and nobody bats an eye when a pension fund like MP earmarks DKK 5 billion of the members' pension savings specifically for climate related investments.
"We do it partly in response to our members' wishes, but also because it makes sense investment-wise," says Chief Executive Jens Munch Holst to FW Asset Management over a cup of coffee in MP's premises north of Copenhagen.
"If you have an investment horizon of 50 years, which many of our members have, then climate changes will play a part. The question is how, how much, and when. So what we did with the climate allocation was that we made a kind of small hedging against climate changes happening faster than expected," says Munch Holst.
Definition of climate-friendly investments
MP Pension describes the contents of the Climate-Delta portfolio as climate-friendly investments, but what exactly does climate-friendliness mean? The truth is that MP invests in assets that can either reduce or respond to the consequences of climate changes, or assets that can reduce the speed at which the changes advance. This could be companies that build dams to prevent floods, or classic solar cell plants.
There are many parameters that could be chosen to dictate an investment strategy, so why exactly did MP choose climate and environment over e.g. social inequality and societal disparities?
"Because climate changes are a single, comprehensive, systemic risk. From an investment perspective, social inequality has always existed with differing coefficients. It varies with time and geography. There is no single systemic risk factor in the portfolio. Climate changes are just that. When and if they strike, they will affect the entire world, and our entire portfolio with that," says Munch Holst.
This might invoke suspicion that MP is attempting to profit from the misfortune of others when climate changes strike, but that is by no means the case, Munch Holst assures.
"Climate changes are coming no matter what, and it is no use to cover one's eyes and pretend that they are not devastating. They will be, and we would like to assist with funding to help reduce the consequences for the places and people who will be most severely affected," he says.
"Our purpose is to manage our members' money. Not save the world. We are not an NGO, we are a pension fund. There has to be something for our members when they retire, so we can not, and we will not, follow a political agenda." Emphasis falls on the word "not", and Munch Holst has clearly been in this situation before. His members are very active and attentive to problems on a global scale, and this means that Munch Holst and his employees will sometimes encounter members who believe that MP Pension is working far from hard enough for the climate.
"It has been surprisingly difficult to communicate to our members that restructuring to a better ESG profile takes time. Many are driven by emotions, and that makes for a complicated process of explaining that we cannot make investments based on emotions if we want to have any money to disburse in a few years," says Munch Holst, who has placed communication high on the To-Do list. However, he wisely makes no promises of a deadline for better communication, neither to members nor to the general public.
Define framework clearly from the beginning
There is no final recipe for transforming from a "normal" investor into an investor with a good ESG profile, but MP Pension has almost 10 years of experience with restructuring, and the message is clear: "First off, define a clear framework in your mandate. What does management want, and what does it not want. If you have no set framework, you will be sliding around and confusing every manager and collaborative partner in the process. Our management decided early on that we will focus on climate, we endorse active ownership, we comply with UNPRI and have applied it as a filter on the entire portfolio, and we have decided that the climate portfolio must yield the same returns as the rest of the portfolio. These are rules that we made for ourselves," Munch Holst says.
When the framework is set, the existing portfolio can be systematically screened to single out investments that do not meet the requirements.
Time, time, and more time
The decision on a climate portfolio of DKK 5 billion was finalized about a year ago, but no more than DKK 250 million has been invested so far.
"It takes time. A long time. We would have bought green bonds, but everyone else would as well, and then the price rose to a level that was no longer reasonable for us. So now we have no green bonds. Consequently, we are looking for other investment opportunities, but this takes time." Time is, as one might have noticed, a very important factor. MP's members would like the process to speed up, but Rome was not built in a day.
In turn, MP's limits for what to invest in within the climate portfolio are not strict. Right now, the investment team has invested in two small start-ups, but it requires substantial resources, and MP is currently considering how many start-ups can actually fit in the portfolio with the available resources.
The sizes of allocations in different fields are not set in stone from the start.
Think and estimate with a long-term perspective
This also means that MP Pension management cannot estimate the result of the climate allocation any time soon. The whole accumulation phase has to be completed first, and then the portfolio needs to start a cycle of renewal. 5-8 years is Munch Holst's estimate of a point at which management might begin to gather a coherent picture of the portfolio's success rate.
At the recent Annual General Meeting, MP Pension's management announced that the climate allocation was 2.1 percent into negative territory. The 2.1 percent downturn equals a loss of a few million DKK, because, as mentioned, only DKK 250 million has been invested so far.
The ambition for the climate allocation is to beat the market like the rest of the portfolio. Even if just by a single basis point, that is the ambition. Each allocation will be measured by suitable benchmarks, exactly like the "normal" portfolio.
Since 2008, MP Pension has had three full-time employees working exclusively on ESG, and all in-house investment teams have attended ESG training courses.
In this way, the idea of environmental, social, and governance has become part of MP Pension's DNA. Everyone in the organization understands what it is, and why and how it is done at MP Pension. Now they just need to get the message out to members and the general public.
English Edit: Marie Honoré