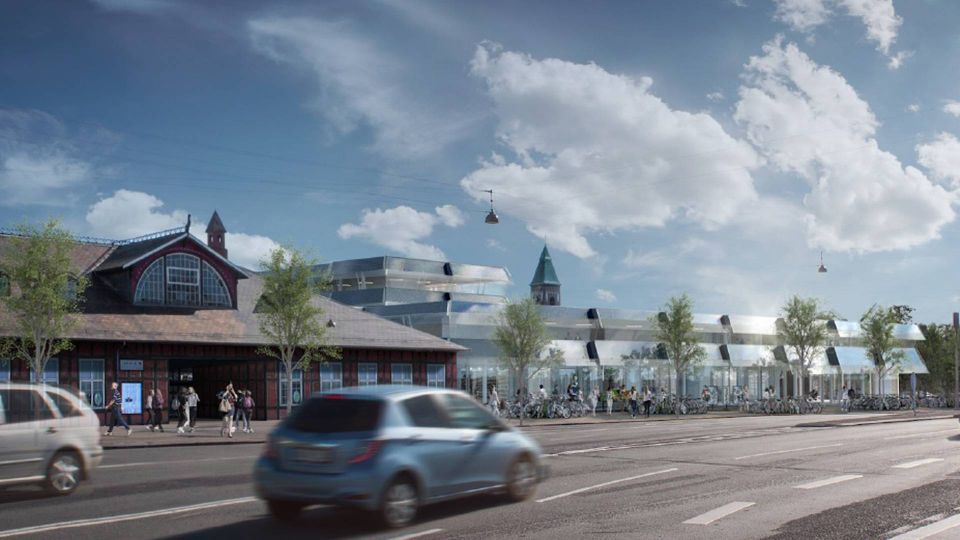 A comprehensive revitalization of Østerport Station and Oslo Plads in Copenhagen has now been launched with equity player Fokus Asset Management as developer and CG Jensen as main contractor, reports Danish business daily Børsen.
The construction work will result in 17,000 m2 of space to be used for offices and stores. A new floor will be added to an existing building, and an available building permit will be used to erect a six-floor office building.
"Østerport is a gateway to Copenhagen. The building has a great location in terms of infrastructure. With the metro and the train station we're not very nervous about taking on this risk in the market," CEO Tonny Nielsen of Fokus Asset Management tells Børsen.
He expects to invest DKK 200 million (USD 29.2 million) in the project, which after the revitalization is expected to represent a combined value of DKK 600 million, he says.
Maersk is among the companies with offices in the existing building, but the conglomerate will move out in relation to the remodeling.
The new property will be named Østerport II and will replace an existing gray concrete building next to Østerport Station at the address Oslo Plads 2.
English Edit: Daniel Logan Berg-Munch