Danish philanthropic organization Realdania, which had equity valued at DKK 22 billion (EUR 2.95 billion) at the end of 2016, finances projects such as the conversion of old factories into city museums or establishing communities for the elderly.
One key criterion for securing financing from the organization is a project's ability to continue under its own steam after the last Danish kroner has been handed out.
"There must be a long-term and sustainable business plan across all the projects we support. There must be potential and content in the construction, so that it can stand on its own even after we are gone," says Jesper Nygård, CEO of Realdania, adding that since 2000 the organization has supported more than 3,200 projects across Denmark and contributed more than DKK 17.2 billion.
According to the CEO, the organization's work is about increasing quality of life for Danes via the public space.
"In those areas and buildings where we live, work, go to school and spend our free time, development must be improved so that all Danes across cities and in the country can benefit from them," says the executive, who for 17 years was CEO of philanthropic housing administrator KAB.
Targeting projects politicians can't solve
For potential projects to secure financing from the organization, they need to meet several conditions beyond having a sustainable business plan, says the CEO.
"There has to be a clear and obvious reason why we are the ones to offer support with our resources and knowledge. This should not typically be a task, which a mayor or politician could have resolved alone."
According to Nygård, the projects must also involve "development and change potential."
"The knowledge and impact we achieve by supporting a given project should also be useful to future projects."
Old architecture with modern content
One type of project typically supported by the organization concerns old buildings which are to be "pulled into the present."
Recently, Realdania opted to fund a project in Aalborg with DKK 80 million. A 130-year-old liquor factory, also known as Spritten, will soon be transformed from protected industrial buildings to a new, international art center.
"Spritten is a good example of how to take a unique piece of architecture and transform it to modern content but with a clear respect for its history," he says.
Nygård also mentions the city museum in Roskilde, Ragnarock, which has transformed from a concrete factory to a museum for pop, rock and youth culture, which the organization supported with DKK 21 million.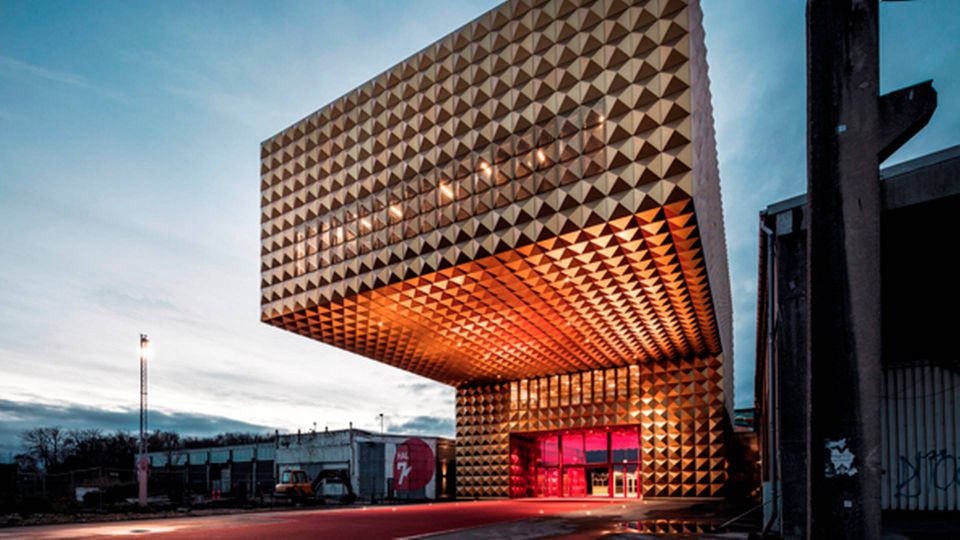 "In reality, we do not support culture in and of itself. But this is a project which contains culture and is also for the benefit of the entire city and region, so that's why we support it," he says.
"We have had some good years"
The association, where assets have grown every year via commercial investment activities including in global equities and bonds, could cash in total returns of almost DKK 2.4 billion or 11.7 percent in 2016.
The organization has annually distributed between DKK 800 million and DKK 1 billion over the past five years to philanthropic projects and, according to Nygård, this year's distributions will be at the same level.
"It's a lot of money, but we've had some good years, and so we've distributed an annual amount in the range of DKK 750 million to DKK 1 billion over the past few years," he says, adding:
"We've calculated that in general we can distribute around DKK 500-600 annually, also in weaker years."
Focus on rural areas
Another type of project supported by Realdania is what Nygård refers to as problem-driven issues which set the agenda.
"We want to work with problems that are not already being handled, and which we don't think are getting enough attention in society," he says.
Recently, the association stated that over coming years – with funds of DKK 73 million – it would develop a series of cities in Danish outskirt areas. According to the organization, several Danish cities are experiencing growth in population, but the outskirts of the municipalities are not taking part in this growth.
"The larger cities in the outskirts, which we call the main cities, have potential to gather and strengthen development in the entire region," he says, explaining that the association will contribute initiatives and a strategy for how the cities can remain attractive for living and operating businesses."
Loneliness among the elderly
Another issue that the organization has chosen to fund with DKK 52 million is loneliness among the elderly.
In collaboration with the pension funds PFA, Pensiondanmark, PKA and project developer FB Gruppen, the organization will develop and build multiple senior citizen communities, also available to those with low incomes.
"For a relatively small amount, we'll kick-start the market for senior citizen communities and homes for the elderly, which is a field where development has completely stopped over the past few years," he says, adding:
"This project is a perfect example of how the problem-driven issues can lead to new construction and be used as a social tool for helping vulnerable groups."
But to solve this type of problem, Nygård says that it is important the solutions are based on scientific data and that the projects are continuously checked on.
"If you want to try and solve complex societal problems, it requires a lot of preliminary analyses and a sizeable amount of patience. This type of problem can only be solved if it's done in a way that has not been tested before," he says.
Cooperation with funds and associations
Although Realdania is often able to announce its support for new projects, the association is not alone in the efforts to fund non-profit work. However, Nygård says that the various funds and organizations do not stand in the way of each other's work.
"We love dialogue and cooperation," he says, explaining that Realdania has collaborations with others including one with A.P. Møller Fonden, Augustinus Fonded and Knud Højgaards Fond for a new extension to the art museum Ordrupgaard in Charlottenlund, north of Copenhagen.
Furthermore, Realdania often works with cities and municipalities as well as government and private organizations, according to Nygård.
"It's about generating new knowledge, and this is rarely something that you can do alone," he says, estimating that around 500 of the association's 600 current projects are being developed in cooperation with others.
Yet Nygård still finds that Realdania distinguishes itself from other non-profit associations and funds.
"Some have a small organization and choose to support by sending a check. Others, like us, have a larger organization and rarely choose to just send a check," he says, adding:
"Our knowledge and experience from other projects is at least as important for a new project as the money we contribute."
English Edit: Lena Rutkowski & Gretchen Deverell Pedersen