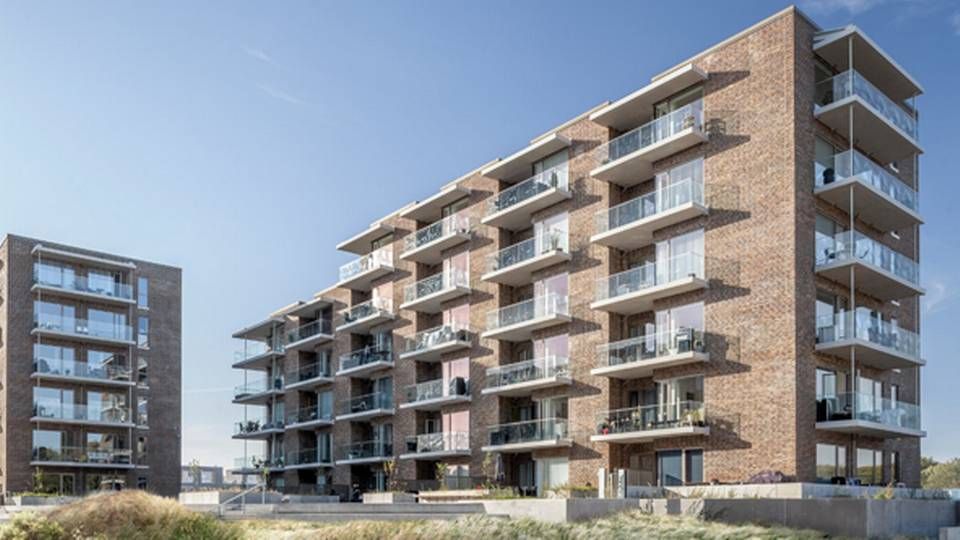 Paris-based Axa Investment Managers, which has a portfolio in Denmark consisting of a high street property in central Copenhagen, has acquired a new residential development property in suburban Copenhagen at a price of DKK 246 million (EUR 33 million) for 78 units.
The transaction marks Axa Investment Managers' first residential property in Denmark, and seller is Ejendomsselskabet af 30/6 2015, which is controlled by Omnia Invest and CEO Morten Hansen.
We didn't put the property on the market, because it was never our intention to sell it, says Hansen in an interview with EjendomsWatch.
"The property was developed for us to keep, but then we got a handsome offer, so we thought it was a great idea to sell it," says Hansen, CEO and owner of Omnia Invest and continues:
"It [the property, ed.] is constructed in high-quality materials, and maintenance fees are low. We've invested in materials of a higher quality than usual, but we decided to sell after all".
The property consists of 78 units distributed on nearly 7200 square meters. The rented units each have a floorage of 92 square meters, a balcony and access to underground parking.
Two potential wooers
As the property was constructed with a view to becoming part of the portfolio, it was necessary to adjust the price that seller had stated in advance.
Before Axa gave the offer, a second wooer signed up. Hansen will not disclose the name of the other potential buyer.
"Someone asked us if they could buy the property, but the person in question would not pay the price we asked for. Then Axa approached us and were willing to pay the price," he says and adds that the price has not been negotiated.
The money from the sale will be invested in new development projects, says Hansen. He tells that they are looking at two sites in the area of Copenhagen.
Axa enters the real estate market in Denmark
At the MIPIM fair in March 2018, Fredrik Söderlund, Nordic head of asset management and transaction at Axa, told EjendomsWatch that they intended to expand the Danish real estate portfolio. Back then, the portfolio consisted of one high street property in central Copenhagen.
However, nothing has happened in terms of making real estate investments until now that Axa has added another property to its portfolio, which also marks its entry in the real estate market in Denmark.
EjendomsWatch has contacted Axa to get a comment on the latest transaction, however, Axa has not yet responded to our inquiry.
English Edit: Lisa Castey Hall Nielsen