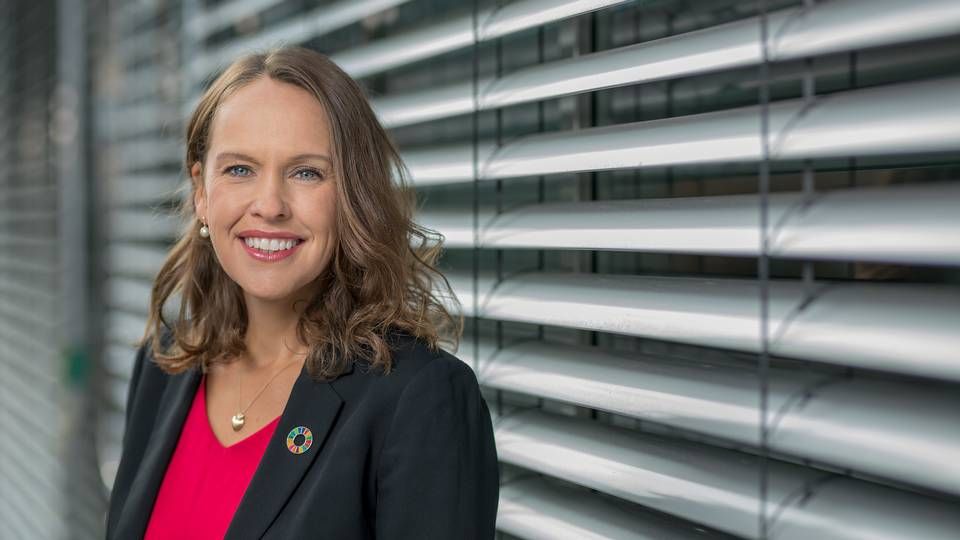 Swedbank Robur's assets under management reached a new record in the second quarter. However, as described by AMWatch, net inflows to Sweden's largest fund manager were lower than at some of its domestic peers.
"In the last quarter, net inflows were slightly lower, and in connection with some volatility in the stock market, we saw outflows from equity funds during May and withdrawals from liquidity investments in short-term fixed-income funds. The largest part of the outflows has occurred in institutional management where volumes are more volatile compared to retail clients," Swedbank Robur's CEO Liza Jonson tells AMWatch.
Swedbank released its Q2 report on Friday, reporting that Swedbank Robur's AUM had risen 4.7 percent – or SEK 62bn (EUR 6bn) - to SEK 1,386bn (EUR 135bn).
Inflows and outflows
In Q2, Swedbank Robur saw net inflows of SEK 2bn (EUR 195m) to the Swedish fund business compared to SEK 7bn (EUR 680m) in the first quarter. In the Baltics, where Robur also is the largest player, net inflows amounted to SEK 1bn (EUR 97m), up from 0 in Q1.
In comparison, Handelsbanken reported net inflow in the second quarter of SEK 11bn (EUR 1.1bn) in its Q2 report released on Friday. On Thursday, SEB reported a net inflow of SEK 8bn (EUR 881m) in Q2.
Handelsbanken also experienced a drop in Q2 inflows compared to Q1. According to Handelsbanken Asset Management's Head of Institutional Sales, Nils Jutterström, this was also due to investor caution during April and May, along with a more volatile market, making some institutional clients more reserved.
However, Swedbank Robur has maintained its 20.8 percent market share in the Swedish fund market, and Jonson is quite satisfied with the results so far.
"Seen from a year-to-date perspective, we are pleased with our results for the first half-year of 2021. During this period, we have reached an AUM all-time high, and we have had positive inflows at a total of +8 percent," Jonson says, adding:
"We have also seen that inflows into i.e., our index-close access funds during the last quarter remained positive, and the distribution via Swedbank and the savings banks continues to be strong."
Improve costumer comminication
What do you see as the most important market trends right now?
"Sustainability, and Swedbank Robur is well ahead with an ESG-compliant fund offering to meet the increasing client demand for transparent and sustainable investment products, especially in light of incoming regulations for advisors," says Jonson.
Where will your focus be for the remainder of 2021?
"We have been working hard for a long time on our investment philosophy, with a focus on sustainability, global megatrends, and thematic funds. We have also evolved our investment processes further and integrated sustainability as a central core of our business, and we will continue to work on this," she says.
"Our ambition for 2021 and beyond is to continue to drive our business towards our vision of becoming a world leader in sustainable value creation, and by doing so, create positive value to our customers and the companies we invest in," Jonson adds.
One of the short-term objectives during the second half of 2021 is for Swedbank Robur to improve customer communication, both to individuals and companies.
"We need to be even better at simplifying and explaining the sustainability work we do in the funds. I also think that we need to put a greater focus and more time into working to increase the interest and knowledge about how savings can support the climate transition and a more sustainable development going forward," Jonson says.
Swedbank Robur gained less net inflows in Q2 than Swedish peers
Caution slowed down Handelsbanken's inflows but net savings remain highest among peers
Swedish commodity manager launches ESG-based gold ETF