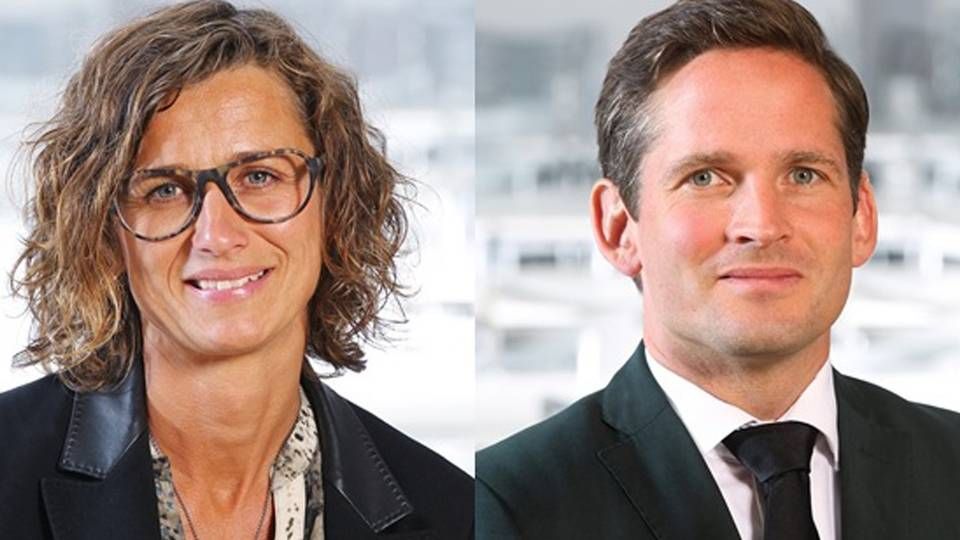 This summer, substantial changes will take effect in legislation regarding banks' investment counseling. Danish banks are already well under way preparing themselves and clients.
Clients must agree to the new counseling agreements, and as FWAM has previously described, some banks are offering to transfer clients to new investment products in place of the portfolio management agreements that are prohibited from July 1 due to a ban on commission payments.
These very activities are what the Danish Financial Supervisory Authority are planning to keep an eye on.
"We're naturally going to keep an eye on this. It's going to be interesting to see if there will be more of these fund-of-funds solutions. In these cases, if you want to transfer the client, it has to be for the benefit of the client," says Birgitte Søgaard Holm, Deputy Director General at the Danish Financial Supervisory Authority.
FWAM visited the Financial Supervisory Authority in Copenhagen in order to discuss the ban on commission payments, of which the Financial Supervisory Authority published an interpretation last week, before the new legislation takes effect on July 1as part of the Mifid II EU directive.
"It's actually not so unusual that an interpretation is published before legislation takes effect, and it's a way of helping banks to not reorganize themselves incorrectly and end up in trouble with the FSA," says Holm.
It is estimated that due to the ban on commission payments in relation to portfolio management agreements, banks may take losses of approx. DKK 2.4 billion (approx. USD 343 million), or around one tenth of the banks' total net fee income.
Warning from FSA Director General
As FWAM has reported, Jyske Bank and Sparekassen Kronjylland, among others are offering their clients to be transferred to new investment solutions that puts all their investments under a single general fund, which covers a fund of funds solution, so that the final product is similar to portfolio management.
However, because there is only invested in one general fund, the agreement does not fall under portfolio management, but is instead covered by regulations for investment counseling, where there will not be a ban on commission payments to the banks.
Prior to the Financial Supervisory Authority publishing their interpretation of the new legislation, Director General of the Danish Financial Supervisory Authority, Jesper Berg, warmed banks against getting overly creative ahead of the implementation of Mifid II.
"Generally, I would like to tell the banks that they should think it over thoroughly before planning their business models after Mifid II. If a bank is unsure whether their model is in accordance with legislations, and they carry through regardless, they risk having to redo the model," Berg said to FWAM.
New requirements for investment counseling
The Danish Financial Supervisory Authority last year had a case in which a bank specifically asked whether a single general fund would fall under the term "investment counseling", and thus not fall under portfolio management.
"We ruled that it would be considered investment counseling, and we stand by that decision. But we haven't yet determined whether the model in question fulfills all requirements that come with investment counseling," says Thomas Brenøe, Deputy Director General at the Financial Supervisory Authority, responsible for legal affairs and consumer protection. He refers to the fact that rules for investment counseling, which are already part of the Mifid II directive, do not take effect until January 1, 2018, while the ban on commission payments takes effect on July 1, 2017.
"Rules for investment counseling are being discussed across the EU still, so it is a work in progress, and so banks should be careful that they don't cling too tightly onto one idea, because it might change a bit," says Brenøe.
Ban on commission payments only covers portfolio management
The Mifid II rules differentiate between portfolio management agreements, which are covered by the prohibition of banks receiving commission payments from the mutual funds that they choose, and investment counseling, where banks may continue to receive commissions.
"The reason that Mifid II differentiates here is that in the case of investment counseling, clients are supposed to be able to decide for themselves between the individual investment recommendations. It is different from portfolio management, where the bank has a proxy agreement to make investments," Brenøe explains.
It is, as mentioned, still unclear where the exact distinction is to be placed in regard to rules for investment counseling. However, it is clear that the bank must be able to document that it is providing "quality enhancing services".
Price must match service
Danish politicians have chosen to make the implementation of the Mifid II directive close to the original directive, and it appears from the proposed legal guidelines, which has just now been published for comments from relevant parties, that in cases of investment counseling, commissions may only be received if a number of conditions are fulfilled regarding "quality enhancing services".
"The rules here specify that you must provide quality enhancing services for this price, and the service must be proportional with the price. So if you receive double up in commissions, you must prove to us that it actually gives twice as much value for the client," says Birgitte Søgaard Holm.
According to the draft for the announcement, "quality enhancing services" include, among other things, that clients have the option to invest in funds from different suppliers, that the bank at least once a year contacts the client regarding counseling, and that the bank provides clients with financial tools.
English Edit: Marie Honoré