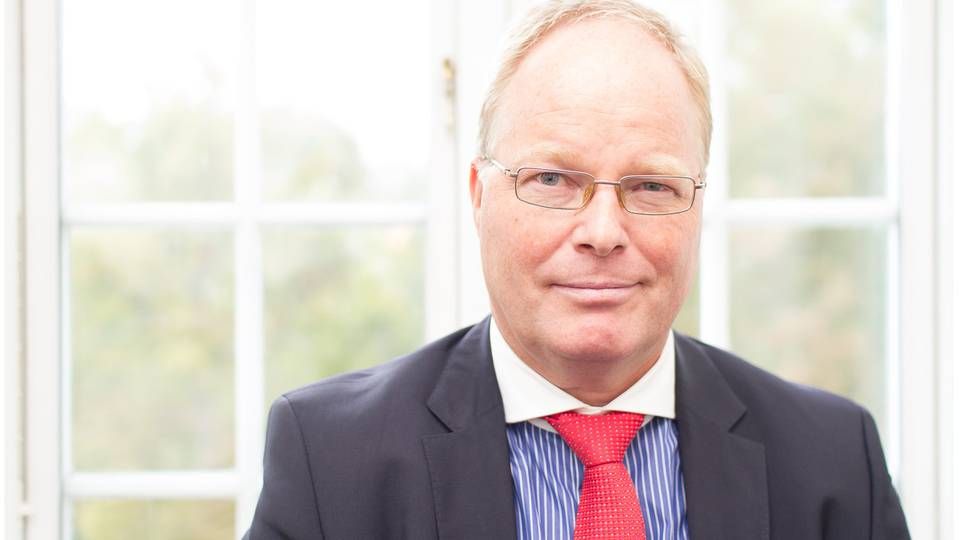 Back in 2014, BIL Danmark Chief Executive Stig Foss said to Danish business daily Børsen that the ambition was to reach a business volume of DKK 10 billion (EUR 1.3 billion) before 2017 for the Danish branch of Banque Internationale á Luxembourg.
"Now our ambition is to double our business again before 2020," he says when meeting FWAM at the Danish head office in central Copenhagen.
So far, BIL Danmark has grown by word of mouth, and it will keep doing so, Foss expects. BIL Danmark specifically targets clients with at least DKK 5 million in investable assets.
Originally an institutional business
Back in 2000 when Dexia, as BIL Danmark was named back then, opened its office in Copenhagen, institutional banking was the big thing. It was particularly about funding the Danish banking sector. The serious repercussions of the global financial crisis changed that. Since 2012, BIL Danmark has only engaged in private banking and wealth management.
Half of BIL Danmark's clients are portfolio management clients, and this means that the 35 employees in Copenhagen and Aarhus are hard at work preparing themselves and clients for the ban on commission payments in relation to investment advice in portfolio management agreements with clients, which is part of the EU's Mifid II regulations.
"If everything goes according to plan – and we'll have to do our best to make sure that happens – then we will be about 60 people in Denmark by 2020. But it entirely depends on whether we manage to attract the number of clients that we are working to get," Foss says.
Finding the best managers
Mifid II takes effect Jan. 1 2018, but part of the regulations – the ban on commission payments in relation to portfolio management agreements – takes effect in Denmark on July 1 this year.
"We are not best in class. But what we do is that we find those who are in best class, and that's the setup that we offer our clients. We only have one aim, and that is managing our client's assets. With the commission payment ban and the rest of Mifid II it will be even more transparent, and we don't mind that," says Foss, who has been CEO of BIL Danmark since 2013.
In addition to investment funds, the clients' assets are also invested in equities, bonds, structured bonds, passive index funds, and ETFs.
BIL Danmark itself runs one – successful – investment fund, investing in Danish small cap equities, but in addition, the company currently works together with 13 other mutual funds, including Bankinvest, Jyske Invest, Nordea Invest, and Sydinvest.
"We select the investment possibilities that we think are best, just like we've always done. We welcome the Mifid II rules," Foss says.
Pricing of the core global product
In terms of price, the ban on commissions will not result in price changes for portfolio management clients at BIL Danmark. For BIL's global balanced product, which is sold under the name of AAA, clients will pay 1.1 percent in yearly expenses before VAT from July 1. So far, expenses have comprised of a management fee of 0.5 percent, an average commission of 0.3 percent, and an average commission kickback from mutual funds of 0.4 percent.
Mutual funds will still be able to pay banks and other portfolio managers for certain services after Mifid II. But if it turns out that the mutual fund has paid too much, then the new rules dictate that the excess amount must go to the client.
"I believe things are changing at the moment. Everybody has to regain their balance in the middle of all this. We have regained ours. If, contrary to expectations, it turns out that the funds we invest in do not have a clear conscience, and we receive a commission payment, then we will send it to the client," Foss says.
Regarding BIL Danmark's other clients who have chosen investment management agreements, the company is prepared for the prospect that these will also be affected by the ban on commission payments from Jan. 1, 2018, when the rest of Mifid II takes effect.
"As we interpret the rules, they will be the same for both our individual investment management agreements and our portfolio management agreements from Jan. 1 2018. But it's still too early to know exactly what the details will be," says Foss.
English Edit: Marie Honoré