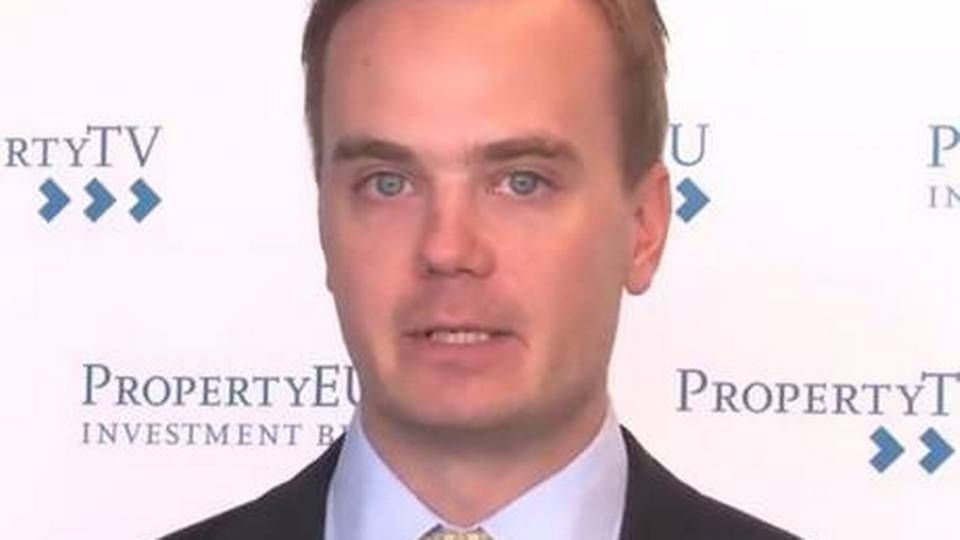 CANNES — An American multi-billion league investor is preparing to launch into the Danish market. In particular, hotel, industry, and logistics properties as leaseback projects are sought after, preferably located outside the biggest cities where initial returns have declined too much to be of interest.
aAfter expanding to Central Europe, the publicly listed American property group W. P. Carey, has been dipping into the Nordic countries and Denmark is the last remaining to be checked off the list.
"I hope that we will soon be able to invest in Denmark. We don't have anything going on right now, but we can act quickly. So even if I have nothing specific right now, I can have a closed deal by July," says Arvi Luoma, head of the European investment team at W. P. Carey.
Partner for companies that want to grow
EjendomsWatch met with Luoma at this year's Mipim event for real estate people and investors in the foyer of the five-star hotel Barriere Le Majestic diagonally across from the symbol of Cannes, the Palais des Festivals.
"We're a far-sighted investor. There are investors that focus on making money within three, four, five years. that's not our business model."
The type of investments is, as mentioned, mainly leaseback, which more and more companies make use of because it liberates money tied up in property, which can instead be used for the company's core business. The company usually stays in the existing buildings, only as a tenant rather than owner.
"The gain for us is that we get the long-term cash flow of a 15-, 20-, or 25-year lease," says Luoma.
Along the way, the tenant might need more space, and also in that case W. P. Carey is ready to fork out.
"We're willing to pay 100 percent of the construction. As long as you give us a long lease contract," he continues.
"Some investors say: 'Now we invest some equity capital, then we get some mezzanine capital and a bank loan, etc.' We make it simple: We fund with 100 percent equity capital. We have the funds to do that. And as client you don't need to contribute any money because we fund the project, provided that we get the lease," says Luoma.
Entered Norway with millions
W. P. Carey established itself in Finland in 2001, followed by Sweden in 2005 and Norway in 2014.
"In Norway, we tested the market for decades before entering. I've spent much time and met with many consultants in Denmark. We have bid on several projects. So we will stay on the lookout for the right case."
He compares this to the company's entry into Norway, where a seller was found who wanted an international investor, which opened the door for W. P. Carey to invest USD 400 million in the country in 18 months.
"So when we enter a market, we want to stay there and do more. We can quickly make follow-up investments. For the Danish market it's all about the right place at the right time. I notice that Denmark is much more open now, and that there are far more international buyers now, and much more acceptance of international investors," says Luoma.
He makes no secret of the fact that initial returns of 3, 4, or 5 percent are uninteresting.
"That's mostly for pension funds. We go for higher yield of 6-7-8-9 percent. So to reach that, we want more structured and complex transactions. Anybody can buy a building and rent it to Microsoft for 30 years. That requires no expertise. But making a structured leaseback for a renovated hotel or a specialized building requires a little more creativity and more insight," he says.
Danish mortgage credit tempts, but has limitations
"We look for someone who sees value in a company like ours, who want us as long-term letter, which helps the companies grow. More as a financial partner to the company rather as just an investor that sells the assets three years later."
Denmark's world-renowned mortgage system, where property funding can be secured both long-term and at a low interest rate, is definitely a plus, says Luoma.
"Of course you can get very inexpensive funding if you focus on properties with the best locations. But if you make more industrial or regional investments, you don't have the same opportunities, And that's where we step in. We're not afraid of industrial property or more local markets," he says.
Apart from industrial and logistical properties, also hotels are interesting opportunities to W. P. Carey. In Germany, the company has invested in three hotels in one year.
Manages DKK 165 billion in assets
W. P. Carey, which was established in 1973, was named after the company's founder, who died in 2012.
The company originated in the US, and has been present in Europe since 1988, where a European asset management team has its base in Amsterdam.
The total assets under management (AUM) is around USD 24 billion. In Europe alone, W. P. Carey manages around EUR 5 billion.
The company is listed on the stock exchange in New York, and under 100 percent American ownership, says Luomu, who is Finnish.
English Edit: Marie Honoré