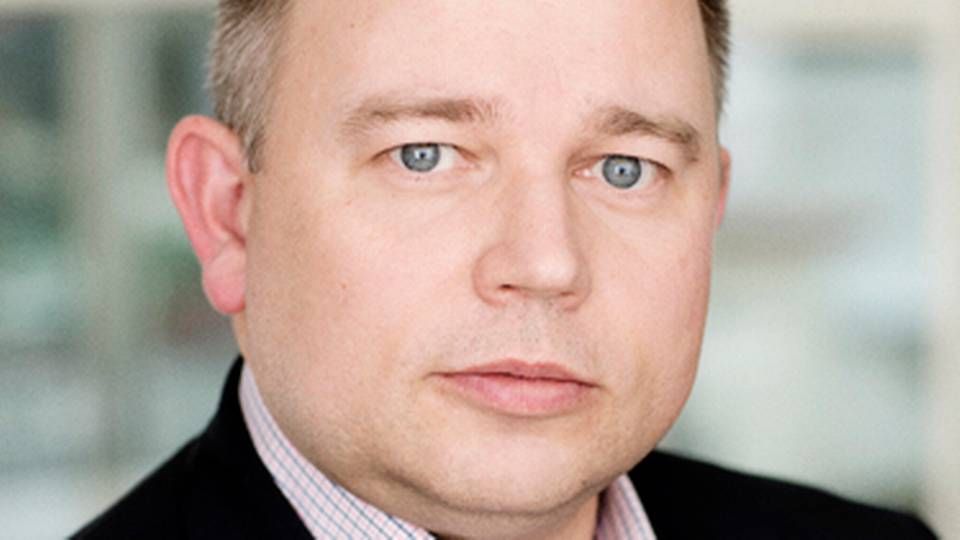 Issuer services. Not exactly an everyday term in Scandinavian life.
But now, during the peak season for general assemblies, it is as topical as ever. Computershare is a global provider of issuer services.
The term covers handling of shareholder rights, registration of legal ownership, shareholder meetings, general assemblies, and much more. In Denmark, the two dominant players are Computershare, a global provider of issuer services, and VP Securities, the main depository service provider in Danish securities. Between them, they handle most of the general assemblies by widely-held Danish companies.
And interest in the general assemblies, also known as AGMs, is increasing, especially among institutional investors.
"What we're seeing is that there's significantly more capital present at general assemblies today than earlier on. This doesn't mean that there are necessarily more people present, but the ones attending represent larger amounts than before," says Michael Kjøller-Petersen, Chief Executive for Computershare in Denmark.
According to Kjøller-Petersen, this is due to a growing number of professional investors showing up to exert active ownership, either by way of actual voting, or by putting forward comments and requests from the rostrum.
"The ones presenting input to the board of directors are increasingly investment professionals. For example, we had a shareholder from a German shareholders' association last year, who really lashed into the board of directors of one of the Danish companies regarding their reporting. You wouldn't see that kind of comments in the past," Kjøller-Petersen explains.
The number of participants clearly shows that the level of activity has increased. Shareholder attendance levels at the annual shareholder meetings of the largest and most traded listed Danish companies between 2012 and 2016 has gone from 41.85 percent to 56.77 percent, measured by assets present at the meetings, as seen in Georgeson's 2016 Proxy Season review, calculated for Computershare.
The Committee for recommendations on Corporate Governance has made a stewardship code. It recommends, among other things, that professional investors assess the companies that they invest in. Based on that, Kjøller-Petersen expects a rise in activity for general assembly season 2017:
"I expect more proxies this year. That's one of the ways to be active. By hiring a proxy advisor such as ISS or Glass Lewis, and then some of the Danish institutional investors will be active in other ways – most likely by taking the rostrum themselves."
Remuneration draws the most votes
When investors vote, typically remuneration and bonus schemes draw the most votes both for and against. But in Georgeson's review for Computershare, it appears that subjects such as stock buybacks, issuance of new stock, and changes in regulations give rise to activity among investors in Danish companies.
According to Danish law, companies are required to put remuneration for board members and top management up for a vote at the annual general assembly. And while Danish remuneration levels have typically been lower than in e.g. British or American companies, that is changing, says Kjøller-Petersen:
"Earlier, Danish board member remuneration has amounted to maybe DKK 150,000-200,000 (EUR 20,160-26,881). Today we're talking millions, just like abroad. If you have a position in a big company, then it's also an extensive amount of work you have to put in. And that, of course, must be remunerated. But it also means that, like for example this year, we had a professional shareholder at a general assembly, who called attention to one board member's many posts. This person had five normal board member posts and four chairmanships in their portfolio. The shareholder said that it was way too many posts, because this person would be unable to focus properly on each company. That kind of objection was unheard of in the past," Kjøller-Petersen says.
A recent Danish example of active ownership was the general assembly at drugmaker Novo Nordisk, the largest Danish company by market value, on March 22, 2017, when pension fund ATP made a very clear suggestion to the management of Novo Nordisk. ATP was dissatisfied with the past year and the suggested a buy-out of the hemophiliac department.
Proxy service providers mean more work
At Computershare, customers often complain that it is difficult to get in contact with proxy service providers such as ISS; Hermes, and Glass Lewis during the general assembly season.
Companies typically want to vote on drafts of proposals for the general assembly with the proxy service provider ahead of the general assembly. But several proxy service providers refuse any form of contact during the meetings season.
"This means that companies have to start preparing earlier. They have to follow up on previous recommendations and maybe look at other companies' similar drafts to see where they were contested," says Kjøller-Petersen.
Especially companies with a large free-float have a much heavier workload at an earlier point in the process in order to get a draft through the service providers.
"This is due to foreign companies' at general assemblies through service providers. The free-float is often based abroad. It's companies like NKT, ISS, B&O. Foundation-controlled companies like A.P. Møller-Mærsk, Rockwool, Coloplast, and others have an easier job of it," Kjøller-Petersen explains, ascribing the increased activity to two factors: The current trend which prescribes active ownership to anyone who wants to exert good governance, and the new Danish Companies Act, introduced in 2010, which made it easier for foreign investors to attend Danish general assemblies.
Problems with transparency in ownership
It is not always a hassle-free process for companies to convene all shareholders and thus give investors the opportunity to make decsiions. Both individual shareholders and institutional shareholders often put their equities in unsegregated accounts, and thus the information about meetings does not always reach the actual beneficial owner.
"If for example I buy American stocks via Saxo Bank, then I have an account in Saxo, but they can't see that on the other side of the Atlantic. Saxo has presumably set up an account with Citibank or J. P. Morgan in the US, and they put all their Danish client's stocks in this account. In the new Shareholder Rights directive, each body in the chain is required to make sure that all information flows back to the beneficial owner, but it's costly and time-consuming," Kjøller-Petersen says.
But investors themselves have an increasing responsibility to manifest themselves, so that transparency in general is increased. An example of this is in the summer of 2015 when there was placed an embargo on issuance of bearer stocks.
The law also entailed that existing holders of bearer stocks could not exert their managerial and economical rights, including their voting right and dividend right as long as they were not registered in the public register of shareholders.
In the guidelines from the Committee for recommendations on Corporate Governance, it is recommended that professional investors publish their vote from general assemblies along with any comments they may have made. this is part of the efforts to increase transparency.
Computershare will calculate and publish activity measured in different parameters at Danish general assemblies in 2017.
English Edit: Marie Honoré