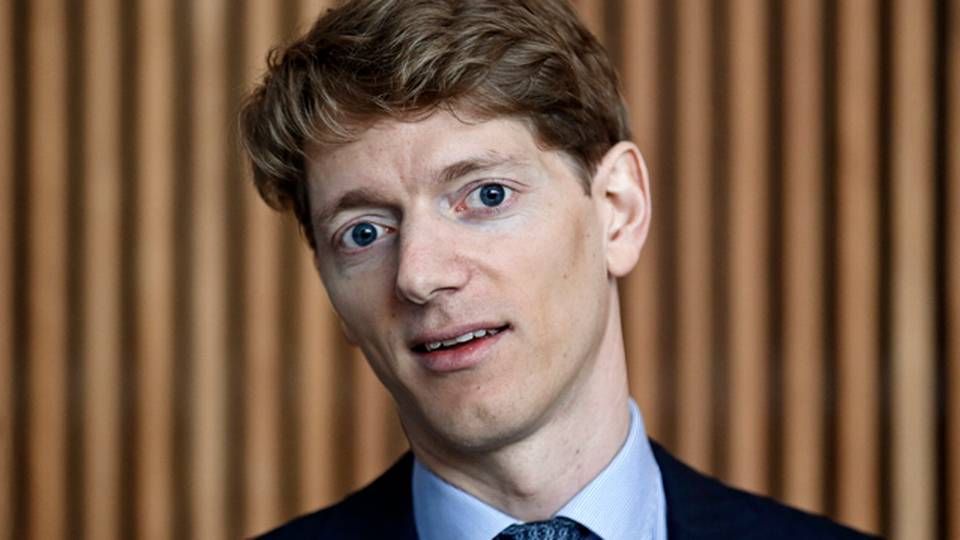 A total of DKK 100 million (USD 14 million) will be invested in Navigare Capital Partners and the new fund Maritime Investment Fund by the Maersk family and several partners.
The CEO of the family holding company A.P. Møller Holding, Robert Maersk Uggla, will become one of the owners of the investment company on behalf of his family. The company will manage Danish pension assets worth over USD 300 million.
The two pension funds, PensionDanmark and Danica Pension, recently announced that they will inject USD 200 million and USD 100 million in Maritime Investment Fund 1 respectively.
This is in addition to the capital injection from the Maersk family and four partners in Navigare Capital Partners: Henrik Ramskov, Stig Enslev, both formerly of Maersk Broker, John Boesen, formerly of Nordea, and Lars Bagge Christensen, who was group director at D/S Norden for years.
Family investment
According to FWAM sister site ShippingWatch's information, the members of the Maersk family and their four partners make up 3-5 percent of the fund's total capital.
Ramskov declined to put precise figures on the investment from the Maersk family and partners in Navigare Capital Partners, but he revealed to ShippingWatch that the capital and corporate structure with a fund and an investment company largely follows the same process used by other equity funds.
Pension funds in Denmark are innovating with investments directly in the individual vessels against earlier investments in listed carrier shares in line with other shares in listed companies.
The business model, which has been months in the making, was developed by former employees in Maersk Broker, which is owned directly and privately by the Maersk family and therefore does not belong in the Maersk Group.
The investment company is regulated by the Danish Financial Supervisory Authority and thus falls under a complex framework requiring registration, comprehensive documentation, and approval, because it deals with the management of other parties' funds.
According to the Danish Central Business Register, Maersk Broker Financial Services A/S operates as the owner and founder of Navigare Capital Partners. However, Ramskov says this is due to the fact that company information has not been updated.
In fact, ties between Maersk Broker and the new investment fund and company have actually been severed. According to Ramskov, all parties considered it crucial to keep things separate:
"We must be in a position to, and have the opportunity to, go out and find the shipping assets that we believe are appropriate in relation to our business model. In some situations, Maersk Broker could be the broker, and in other cases we will use another," says Ramskov.
The first fund
Should Maritime Investment Fund 1 be a success with satisfying returns for investors, this is likely just the first of a number of funds to invest in the selling and acquiring of ships.
The time is said to be ripe to invest in shipping as the industry is gradually rising after historically low levels both in relation to rate development and vessel values.
This can be seen in trade activity on used ships, while the investment climate in cities such as New York has changed within the last few months and become more positive according to analysts such as Clarksons Platou. This forecast also applies to the interest in shipping among professional investors.
English Edit: Lena Rutkowski