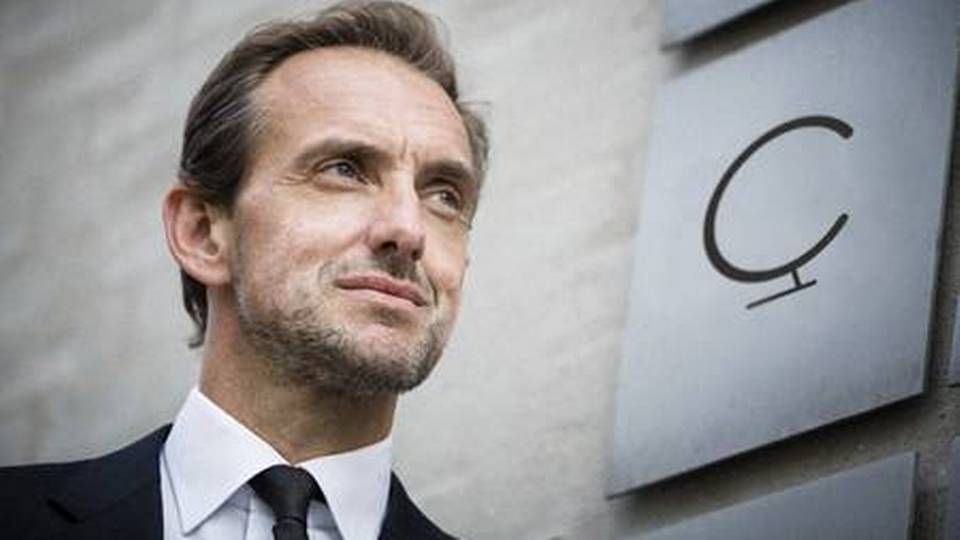 Carnegie Asset management was founded in 1986 with the ambition of finding the best 30 shares in the world. And this is still the case.
But the name is new. It has been C Worldwide since March.
"We have actually been working on it since 2009, when we were separated from the Swedish commercial bank Carnegie. Already back then we talked about changing our name, but a few years have passed now, and we thought it was about time," says CEO Bo Knudsen.
The asset manager was originally a part of Swedish investment bank Carnegie, but was separated in 2009 to form an independent company. It happened in relation to capital fund Altor buying Carnegie group from the Swedish state, which had taken over the investment bank after it collapsed during the financial crisis in 2008.
Knudsen himself was hired in 1994 as the asset manager's seventh employee, and, except for a detour to Nordea, Knudsen has been part of Carnegie for more than 20 years. He took the helm in 2011 after Swedish Mikael Randel, who had been in charge of the Danish asset manager with Swedish origins since 1986.
All in all, the name change has not been easy, even though Knudsen is happy with the new name.
"There is a lot of emotional veneration for the name Carnegie," says Knudsen.
The richest man in the world
He says that the name Carnegie comes from a Scottish town all the way back from the third century, and many descendants from this place have taken it as their last name.
One of them was Scotsman Andrew Carnegie, who went to the US and became the richest man in the world after building an empire in the steel industry. He is remembered for his many donations to institutions, many of which bear his name.
Another branch of the Carnegie family went to Sweden and established a trading company in Gothenburg in 1803. This same family established a Swedish stockbroking firm in the 1930s, C. Langenskiöld, which since established asset management.
"When you Google Carnegie, you get 56 million hits, and of course we think that we are Carnegie. But the bottom line is that a lot of people feel like they have ownership of the brand," Knudsen says with a smile.
"We believe that we're unique, and we want an equally unique name. The name that we have chosen is more in line with our own history than a Scottish clan and their departure due to fighting between Scotsmen and Englishmen, forcing the Scots to flee."
The new name is connected to the name of investment fund Carnegie Worldwide, which has allowed private investors to put their money in the 30 best stocks in the world since 1990. The asset manager has also worked out other focused equity strategies, such as Asia. The funds have now switched name to C Worldwide.
New logo
The logo has also been replaced . "It was kind of fun finding a new logo. We have been through several advanced versions, but we liked the simple Nordic style with a globe. It's as simple as possible," says Knudsen.
Even though it took a while to decide on a new name, and the many practicalities like changing web address and ownership rights, C Worldwide got a friendly reception from the outside world, he says.
"We have only met understanding so far. It's relatively simple with regard to the institutional market, because we have much more direct contact there. They are mostly interested in whether the team stays the same. As long as they see that that stays under control, they don't really care what we're called," says Knudsen.
C Worldwide presently has more than DKK 100 billion under management, and more than 90 percent of this is from institutional investors from Denmark, Australia, London, Sweden, Norway, and Canada.
Less than 10 percent is from the banks' retail clients, but the challenge regarding naming is bigger here, even though the recognition of the Danish asset manager has grown slightly in recent years – with some help from TV commercials.
"It's likely that we will do that again. We want to establish the new name properly, but we're not going to escalate the budget drastically," says Knudsen.
English Edit: Marie Honoré