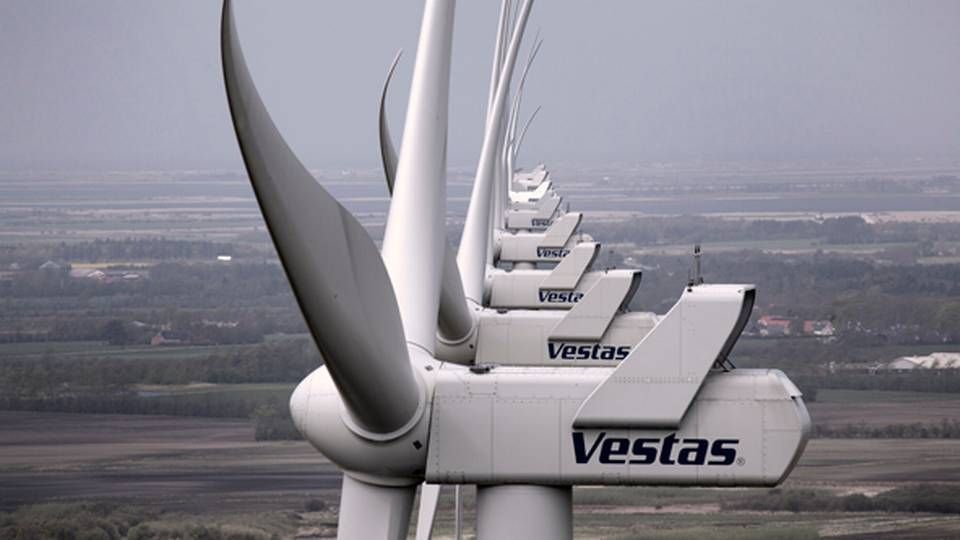 Vestas and JP Morgan Asset Management have entered into a new financial platform for the production of offshore wind turbine projects. The entity, which operates independently of the two companies, has been named Vision Renewables and has start-up capital of EUR 333 million.
This has been confirmed by Vision Renewables to FWAM sister site EnergyWatch.
"This partnership will help create new financing and project development opportunities in major onshore wind markets," says Vestas chief sales officer Juan Araluce according to industry media Recharge.
The goal is to provide funding for the construction of new wind projects with Vestas turbines, after which the money will be reinvested in new projects when the previous ones are ready for operation. This will unlock a "significant pipeline" of ready-to-build offshore projects, says the press release.
The financing platform thus aims to strengthen Vestas' market position across a range of markets by offering more than just turbines, says an employee from Vision, speaking anonymously to EnergyWatch. Several of Vestas' competitors, such as conglomerates GE and Siemens, are already offering project financing to certain wind turbine projects.
"We are currently in the process of analyzing projects in different geographic areas. Our goal is that as soon as we find projects which match our criteria and involve strong collaborative partners, then we are ready with financing. We are ready to start up, so now it is more about finding the right projects," he says.
Funding in Vision Renewables will be used to finance projects on markets beyond the US. Besides Canada and Australia, this applies to a number of the largest European markets such as Germany, France, UK, Ireland, the Netherlands, and the Nordic countries Norway, Sweden, and Finland. However, Denmark is not among those markets.
Size-wise, there are lower and upper limits for where Vision will invest. However, the biggest projects typically develop from, for example, multinational energy companies with already established funding sources, but otherwise aim at customer groups that span from utilities to very small developers, which often find it difficult to raise capital on their own.
The French onshore wind tender launched yesterday is proof that there is good business in the small projects. While the 18 MW of projects available may not sound like much, a total of 3 GW will ultimately be up for grabs ahead to 2020.
This is not the first time that Vestas has engaged in the pre-installation stages of wind turbine projects. In February, EnergyWatch reported that the wind turbine manufacturer entered into the joint venture Roaring Fork Wind with UK developer RES Group. In contrast to the new deal with JP Morgan, the development work was connected to the US market.
Nor is this the first time that Vestas is involved in finance on the European markets. Before the crisis in Romania, the wind turbine manufacturer contributed to financing and operating various projects. An initiative, which ended up costing Vestas dearly when the country retroactively slashed subisides.
However, Vision has no intention of owning wind farms, when the first farms begin operations.
JP Morgan is among the largest asset managers in the wind industry. The US major bank has invested in more than 3 GW of renewable energy production. A large share of this has involved US projects, but as recently as this February JP Morgan Asset Management took over British developer Infinis' approximately 400 MW British portfolio of wind projects from asset manager Terra Firma.
English Edit: Lena Rutkowski