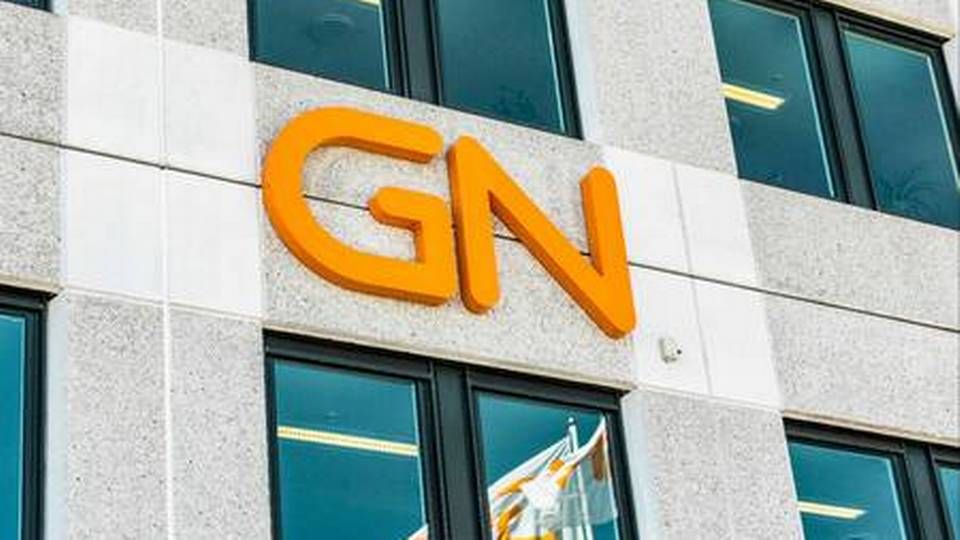 You can't beat a price of zero. And that's what Danish medtech company GN Store Nord will be paying for the next five years for a loan of DKK 1.7 billion (EUR 225 million).
But the deal can become sweeter still. Because the Danish hearing aid company might escape repayment of the loan altogether.
"We got the opportunity to freeze some very attractive loan terms for five years, and simultaneously we get a diversification of our financing sources, which holds great value for us, and finally, we can reduce our draw on our existing credit facilities," says Head of Investor Relations and Treasury at GN Store Nord, Peter Justesen.
Other companies can do the same
Even though it sounds too good to be true, GN Store Nord has simply utilized an extremely thoroughly tested financial tool – and then had some lucky timing. Other companies could most likely do the same.
"I'm pretty certain that other companies will also take this opportunity that the presently very high demand for convertible bonds offers," says GN's Justesen.
This is confirmed by Gustav Steuch, Head of Nordic Corporate Finance at major bank BNP Paritas, which has collaborated with Credit Suisse and Nordea to help GN Store Nord structure and sell the bonds.
"The GN transaction is rather exceptional, and GN has cleverly seen and tapped into the investors' currently great appetite for convertible bonds. In addition to the fact that you can hardly beat an interest rate of zero, GN also gets better diversification in their funding, so they are not dependent on individual sources like banks or stockholders," says Steuch from BNP Paritas in London.
GN might also escape repayment
To top it all off, it is not certain that GN Store Nord has to pay back the borrowed DKK 1.7 billion when the five years are up.
The new bondholders will have the option to convert their bonds to GN equities at a price of DKK 269.46 (EUR 36.22) during the next five years. That is 40 percent more than the average equity price as of May 23.
So if GN's equity price continues to rise, investors will inevitably convert their bonds to equities, and in that case GN will not have to repay the DKK 1.7 billion loan in 2022.
143-year-old bond type
Convertible bonds are a type of corporate bond with no less than 143 years of history. The idea is that creditworthy companies, especially smaller ones, can reduce their interest burden when borrowing money by issuing a bond that lets investors convert their bonds to a predetermined number of equities during the loan period.
For investors, this brings an opportunity to participate in the profits of any potential price increase while staying protected from price declines, because the bonds cannot be redeemed at par if they are not converted.
For companies it results in a lower effective rate of interest, because the conversion right to equities has a value to investors which makes them willing to demand a lower interest rate than they otherwise would.
Interest on nothing
If you take this recipe and apply it to GN Store Nord, which has a high credit rating, and where the equity price has risen by 45 percent over the past year, you get a handful of investors who are willing to go very far to buy GN Store Nord's new convertible bond.
In fact, they are willing to go so far that they demand no interest at all from GN Store Nord until the bond expires in 2022. And this is despite the fact that the hearing aid company provides no security for the loan.
Even though convertible bonds are prevalent in Europe, Asia, and the US, it is something of a rare bird in the Nordics. But GN Store Nord has been searching for a while for alternatives to traditional loan financing or new equity sales, which is how companies usually raise new money.
Investors worried about diluted equities
Normally companies would issue new equities to fulfill investors' request to convert to equities. It costs the company virtually nothing. However, it might dilute the existing equities.
But not even this will be a problem for GN Store Nord. The company already has a supply of its own equities to deliver to bondholders who wish to convert their bonds to equities. The equities in question were to be canceled for the most part, but that is not the case now. There will be some accounting-related expenses during the next five years as the value of the bonds will continuously be written up to par.
"We are an increasingly international company. Only a small portion of our equities are for sale in Denmark, so we also act correspondingly more like a global company, also in regard to our financial activities and banking activities," says GN's Justesen, continuing:
"We have an ongoing dialogue with our investors, and we have considered the diluting effect that is normally present when issuing convertible bonds. That is why we chose to raise a somewhat smaller sum than originally planned, so we only convert using our own stocks, and we avoid watering down the stockholders."
Zero interest rate without credit rating
Measuring GN Store Nord's expenses in terms of money, the cost of borrowing DKK 1.7 billion amounts to zero, except for the payment that Credit Suisse, BNP Paritas, and Nordea received for selling the bonds.
GN Store Nord gets the loan free of charge despite the company not having a credit rating from companies such as Standard & Poor's, Moody's, or Fitch, which is the norm among companies issuing convertible bonds.
However, a purely mathematical credit rating made by financial service Bloomberg shows that GN Store Nord is a very solidly founded company, firmly placed in the so-called "investment grade" category. This type of company can typically borrow for five years at an interest rate of about 0.74 percent a year.
Only for specialist investors
Investing in convertible bonds is a specialist task that requires considerable experience with pricing of what is, in reality, a very long-lasting call option combined with a thorough credit rating.
For this reason, the investor group mostly consists of mutual funds specializing in convertible bonds, and hedge funds.
GN Store Nord is currently the only Danish company that has outstanding convertible bonds. A few companies in Sweden are issuing green bonds, while there are 19 issuers in Norway, such as mobile company Telenor, salmon manufacturer Marine Harvest, and shipping and offshore companies DOF, Prosafe, and Golden Ocean.
English Edit: Marie Honoré