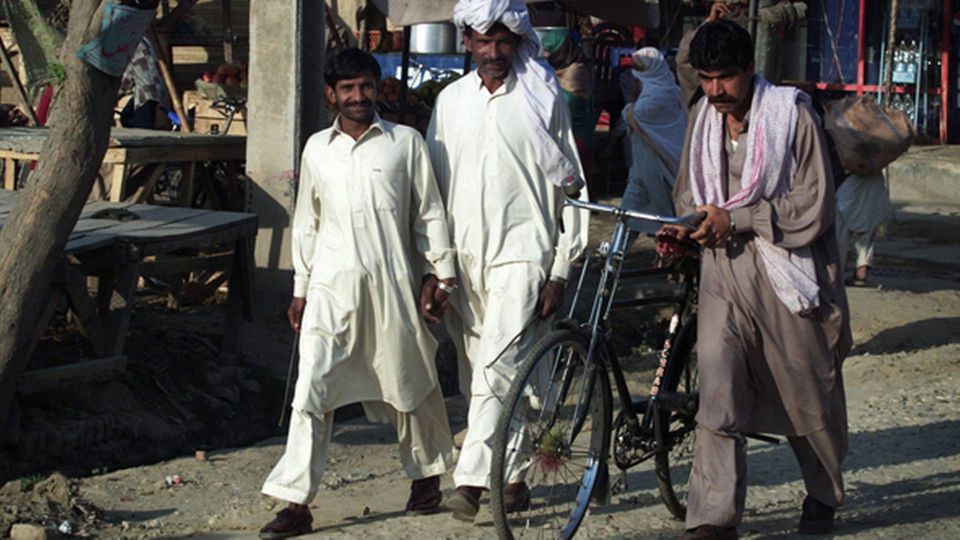 Swedish pension investors began to pay attention several years ago to small boutique manager Tundra, which places their money in countries such as Pakistan, Vietnam, Bangladesh, Egypt, Nigeria, Kenya, and Sri Lanka.
Swedish Mattias Martinsson, who has met up with FinansWatch's correspondent at a café in Copenhagen, is actually something of a celebrity in Pakistan. However, he comes across as a modest person, so FinansWatch only hears mention of his fame towards the end of the interview.
Martinsson is visiting Copenhagen to draw Danish investors' attention to Tundra, founded by him and three others in 2011.
Tundra, which presently has just under DKK 1.7 billion (EUR 228.6 million) under management, exclusively invests in so-called frontier markets, which are countries on the verge of becoming emerging markets.
People laughed in the beginning
Tundra's first investment fund was a Pakistani fund launched in October 2011, which has since yielded returns of 270 percent – in Danish kroner 246 percent.
This places Tundra Pakistan in second place among Sweden-based mutual funds in terms of returns over a five-year period. The fund currently has USD 100 million placed in Pakistani equities.
However, it was difficult to draw attention to a market like Pakistan upon the fund's launch in 2011, so to begin with there was not much money to work with, apart from Martinsson's and his partners' private funds.
"People laughed at us when we launched the fund. As soon as I said the word Pakistan to someone, I could see their attention slip away," he says to FinansWatch.
The fund was not exactly off to a flying start.
"First thing after we launched the fund, a Nato plane bombed a Pakistani airbase. Pakistan responded by obstructing all air traffic, and the stock market fell by 10 percent," says Martinsson.
New Year's Eve 2011 saw the fund down 13 percent. There was not much to celebrate. But in 2012, Pakistan introduced a tax discount for Pakistanis living abroad if they drew money into the country and put it in equities. That made the market rise, he says.
Incidentally, Swedish news daily Dagens Nyheder picked up on this and published a news story about the strangest funds in the Swedish pension industry.
"The headline was "Invest pension in Pakistan", and it caused us to get investments for more than USD 50 million," Martinsson recounts.
The most incredible market
Martinsson had traded in Russian equities for many years, but on a trip to Pakistan in 2005, he realized that Pakistan had more than 600 publicly listed companies, of which the oldest had been public for more than a century.
"It was the most incredible market I had ever seen. I fell in love with the Pakistani stock market. I went back in 2008, and when I got home I decided to invest, but I couldn't find anything to invest in," he says.
This resulted in the launch of Tundra in 2011.
"The only thing I feared was that someone would get there first. But that hasn't happened. The rest of the Pakistani fumds are passive, and they can't keep up with us."
In addition to the Pakistan fund, Tundra now also has a Vietnam fund, two global frontier markets funds, and an Africa fund. They are managed by 11 portfolio managers and analysts, of which Martinsson and two others reside in Sweden, while the other seven are located in Karachi in Pakistan and Ho Chi Minh City in Vietnam.
"When we are present on the markets we invest in, we know what is happening in the companies. We are there, and we meet the people. We simply do it like a Western asset manager," says Martinsson.
But frontier markets are per definition entering a stage, similar to that of Japan after WWII, South Korea and Taiwan in the 1970s and 1980s, and China in the 1990s.
"For us it's about finding growth companies during their early stages, and the markets where we work are 30-50 years behind, so it's sort of like getting a second chance," Martinsson says with a smile.
Sustainability is necessary
Despite distance – and time – Tundra places great emphasis on communication. For this reason, Martinsson usually wakes up around 4-5AM to join a group chat with the other analysts and portfolio managers.
These chats are usually about daily development of ideas and the market development. They also have more in-depth weekly meetings.
Two of Tundra's analysts work exclusively on securing sustainability in the investments, also known as ESG – Environmental, Social, and Governance.
"As an investor in Sweden, there is no way around ESG. It has been part of our investment strategy from the beginning. But as we attracted more interest from institutional investors, it became clear to us that we needed a proper screening process to see if they were even in a position to invest through us," he explains.
Now, back to the story of how Martinsson became a well-known figure in Pakistan.
Meeting the minister
"Right after we launched the fund, we had trouble raising money. So I contacted Pakistan's embassy in Stockholm. They were thrilled, because Pakistan direly needed positive investor publicity," Martinsson says.
"This led to me meet a lot of influential people, for example I had a meeting with Pakistan's minister of economic affairs, who afterwards brought me outside to talk to the press."
The press was an impressive turnout of Pakistani TV and radio reporters, and Martinsson ended up having to make a spontaneous speech in front of the many microphones.
"The next day we were all over the media in Pakistan, and we got amazingly favorable press coverage," he says with a smile.
Since then, the Pakistani stock exchange has several times invited him along when traveling the world to tell of the Pakistani stock market.
English Edit: Marie Honoré