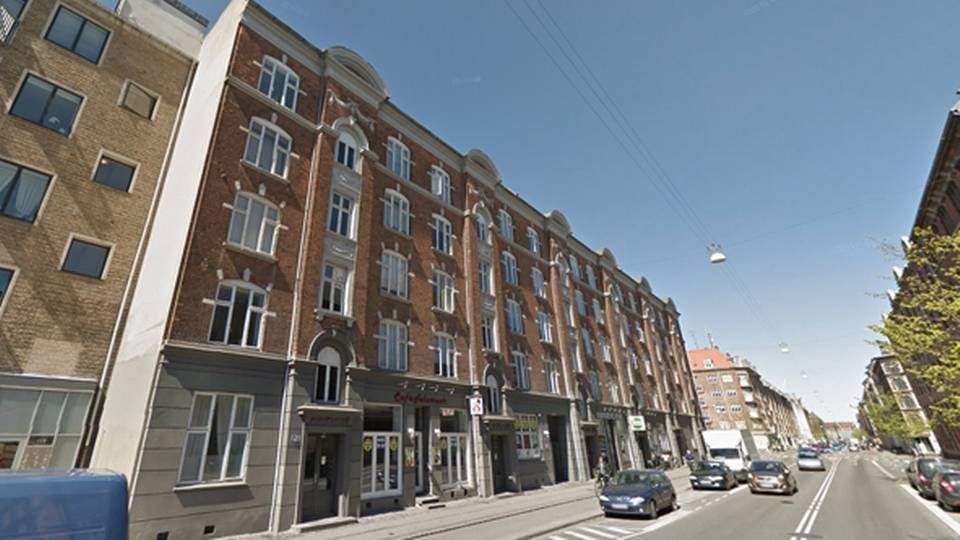 Villum Fonden and Velux Fonden — non-profit charitable foundations and owners of the VKR Group which in turn owns companies including Velux and Velfac — are opening a new chapter in their investment on August 31. The funds will become co-founders of the new company Kjøbenhavns Boligeejendomsselskab with 19 properties to the value of more than DKK 500 million (EUR 67 million).
Per Skovsted, Head of Asset Management at both Villum Fonden and Velux Fonden, spoke to EjendomsWatch by phone while on a business trip to San Francisco and Silicon Valley on the American west coast.
He explained that like many other investors, the current low level of interest rates and bond returns has increased the funds' interest in property investments.
"We are very long-term investors, and we want to place our money according to that strategy," he tells EjendomsWatch.
"Residential properties in good locations are interesting in that respect because they are in high demand and have high turnover. This makes for good operations that don't fluctuate much with the market conditions. We believe that in the long run, this is a better investment than bonds," Skovsted says.
The properties have so far been owned by Q Apartments Group, which will be the funds' partner in Kjøbenhavns Boligejendomsselskab. In Q Apartments Group's 2016 accounts, the portfolio's value was stated as DKK 572 million with a 61 percent mortgaged. Skovstad declines to reveal the price for the two funds' participation in the portfolio via the new company.
"We have agreed not to mention the price, but it would be considered reasonable on the present-day market," he says.
Distributed more than DKK 1 billion in 2016
Villum Fonden and Velux Fonden distributed a total of more than DKK 1.1 billion in 2016. Villum Fonden is the majority stockholder in VKR Holding, which had DKK 18 billion in turnover in 2016, just under DKK 3.5 billion in pre-tax profit and a 17 percent profit margin. VKR-koncernen has 14,100 employees globally.
Forced into partnership
In Kjøbenhavns Boligeejendomsselskab, Q Apartments Group and its owner, Kim Bøttger, will have 50 percent ownership, Villum Fonden and Velux Fonden will jointly own 49 percent, and the company's administrator, Fokus Asset Management, will have one percent.
Q Apartments' core business is apartment rental to temporarily stationed employees and insurance companies, and the company will stay in charge of many of the tenancies.
"We wanted to invest via a partnership to begin with, and as administrator and originator, Fokus Asset Management has one percent, so they are also motivated to succeed.
"Partnership is necessary for us because the funds are non-profit, and thus can't own companies 100 percent, but we also think that this is appropriate in this situation," says Skovsted.
Villum Fonden and Velux Fonden's combined assets total about DKK 12 billion. Returns on the trust funds and other income can be distributed for non-profit purposes.
Aims for 10 pct. in real estate investments
According to Skovsted, the funds have a set goal for about 10 percent of their trust funds to be invested in properties, which in practice means foreign properties. They have not reached their goal yet, but the CEO expects that them to achieve it in within the next two years.
Kjøbenhavns Boligejendomsselskab also plays a part in the funds' total allocation to properties, although it will be a different kind of investment than abroad, where investments are made via property funds. The direct ownership will result in more active ownership despite Fokus Asset Management's involvement.
"We want to develop this investment to become a bigger, first-rate property company. The portfolio is already sufficient for a start, but we want to be agile and be able to sell or buy properties to make adjustments as we go," says Skovsted.
He mentions that the Vesterbro area in Copenhagen might be of interest to the company. The portfolio currently contains properties in Copenhagen K, Frederiksberg, Østerbro, and Nørrebro.
Invested with NREP
Skovsted says the funds have been looking at different options for investing in the Danish property market over the past three or four years. So far, it has only led to one investment in residential properties in Copenhagen via a smaller investment in the development and construction of three residential properties in 2014.
This happened via the Nordic distributor of property funds, NREP, in collaboration with other investors.
"We have considered this carefully, because it would have been more fun to buy the portfolio right after the financial crisis, but it wasn't for sale then. We just got a good deal on a long-term investment. We will probably come across more opportunities in the future when the market becomes weaker again, and probably only then will we really consider further acquisitions," he says.
Among the members of the funds' joint investment committee is Jan Østergaard, who, as CIO at Industriens Pension is experienced in property investment both in Denmark and abroad. The funds make use of these skills, Skovsted says, but on a broader scale and not in relation to individual investments.
English Edit: Marie Honoré