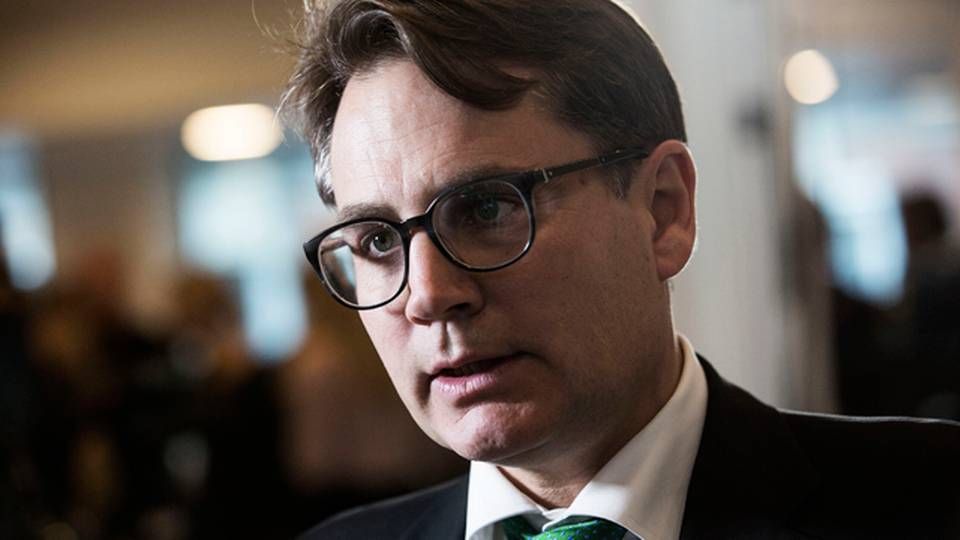 Danish Minister of Business and Trade Brian Mikkelsen and his wife committed themselves last year to investing DKK 5 million (EUR 672,000) in the capital fund Blue Equity II through the company EWM-BM Invest. However, despite Danish Prime Minister Lars Løkke Rasmussen's intention to have Danish ministers publish their own and their partners' financial interests, the investment was not made public until late August this year, according to Danish business media Finans.dk.
According to professor Per Nikolaj Bukh from Aalborg Universitet, minister Brian Mikkelsen has not broken any laws. However, he believes that the rules are imperfect if a business minister is free to hide his investments for long periods of time.
"If the rules were supposed to make it possible to evaluate Brian Mikkelsen's interests and possible conflicts of interest, then the rules are unfit in their current state Because they don't make that possible," says Per Nikolaj Bukh to Finans.dk.
Brian Mikkelsen, who previously invested DKK 5 million with his wife in the capital fund SE Blue Equity I, tells Finans.dk that he has acted entirely in compliance with the Prime Minister's Department's guidelines and filled out the Ministry's form with the guidance of a state-authorized accountant.
The Prime Minister's Department has not responded to Finans.dk's inquiry.
According to the 2006 accounts from EWM-BM Invest ApSS, the company had a profit of just under DKK 554,000 last year, assets of DKK 4.2 million, and a net capital of about DKK 764,000. The accounts furthermore show that by the end of 2016, the company had invested about DKK 3.5 million in SE Blue Equity, and about DKK 949,000 in Blue Equity II. The company's CEOs are Brian Mikkelsen and his spouse, Eliane Wexøe-Mikkelsen. She is also the CEO and owner of EWM ApS, which by the end of 2016 had a net capital of DKK 33.4 million, and Wexøe Holding, with a net capital of DKK 14.9 million.
English Edit: Marie Honoré