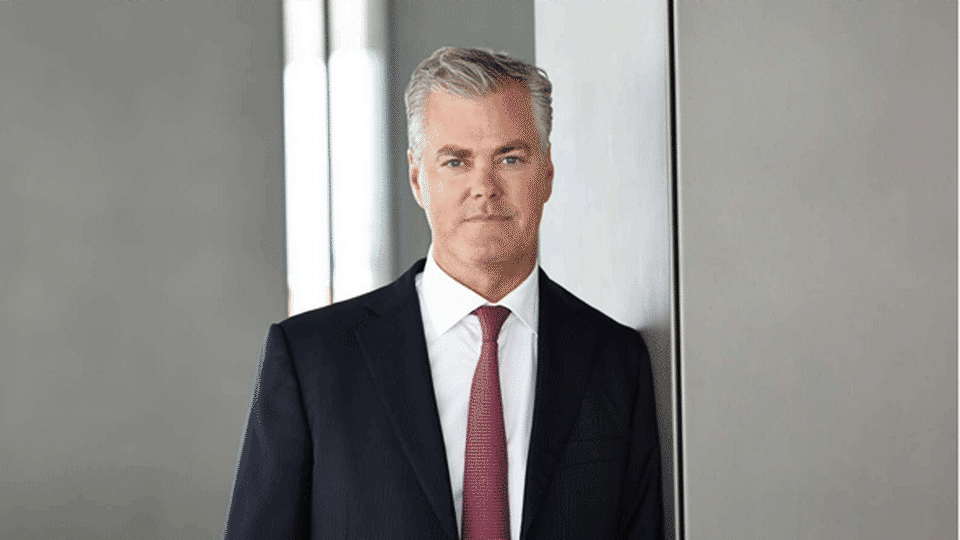 It is a respectable sum that the CEO of Nets, Bo Nilsson, will have to shell out if he decides to remain as CEO of the company under its new owners, a group of private equity funds that bid about DKK 40 billion last week for the payment services provider.
This is what Robert Spliid, external lecturer at Copenhagen Business School and PhD in private equity funds, believes. A frequent requirement from private equity funds is for the top management to have "skin in the game", says Robert Spliid. This means that top management is expected to invest a considerable amount of their own personal wealth in the company. And seeing as Bo Nilsson has made about DKK 600 million (EUR 80.5 million) from investing in an equity scheme in Nets, the new owners will most likely make demands on the CEO's future investment in the company.
"The basic condition for having your skin in the game is that it will hurt if the game gets rough. If you already secured half a billion for yourself and you risk maybe losing 10 million, that's not skin in the game," Robert Spliid says.
Raked it in from investment in Nets
According to Danish business media Finans, Bo Nilsson allegedly invested in the area of DKK 30 million in Nets equities before Nets' initial public offering last year. This investment has grown to DKK 600 million today. Because his wealth has grown significantly, it will take more for Bo Nilsson to indisputably have his "skin in the game". It is often the starting point for a private equity fund to put its CEO in a position to lose "a considerable portion of their personal wealth" if the company underachieves, he says.
"So you can't see skin in the game as a predefined quantity. When a private equity fund brings in a new CEO, they have to risk losing something, so the amount is defined by the size of CEO's private wealth," he says.
So if Bo Nilsson remains with nets, he will have to invest quite a lot of money because he is very wealthy?
"Basically, yes. He will have to invest a very large sum for it to actually hurt him financially if the company does badly," he says.
A general requirement from private equity funds
The possible new buyers of Nets, which include private equity fund Hellman & Friedman, have expressed that they wish to continue with the same top management as before, but Bo Nilsson has not yet revealed his plans. Robert Spliid says that he naturally does not know whether Hellman & Friedman will downright require him to invest a considerable sum of his personal wealth in Nets if he chooses to stay, but it is often a general requirement from private equity funds, Robert Spliid says.
"If you look at some of the past examples, there have been top executives who had to take out a mortgage on their house in order to provide sufficient capital. If you risk being thrown out of your home if things go downhill, you will feel very motivated to run things smoothly," he says.
Bo Nilsson has previously defended the massive equity schemes in Nets by arguing that stockholders and top management's interests must correspond, and so top management must have money at stake.
AMWatch has reached out to Nets to ask how big a stake Bo Nilsson would have to own under the new owners in order to have "skin in the game", but Nets had no comments. Nets also states the Bo Nilsson had no comments on Robert Spliid's argument that the effect of an investment depends on the size of the investment compared to the personal capital.
English Edit: Marie Honoré