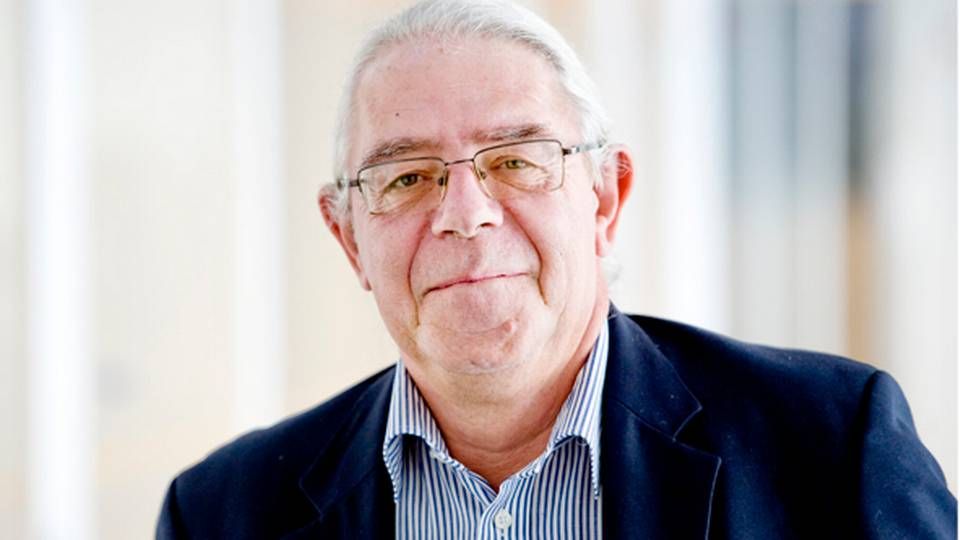 The Norwegian insurance and pension company Storebrand today bought 90.95 percent of Stavanger-based asset manager Skagen for at least NOK 1.6 billion (EUR 175 million).
Compared to the NOK 76 billion, which at the end of 2016 was in the ten Skagen funds, Storebrand is paying a price equal to 2.3 percent of Skagen's managed assets, according to AMWatch's calculations.
The sale will come in handy in the founders' already overflowing private funds. According to Norwegian business newspaper Dagens Næringsliv, the two co-founders Kristoffer Stensrud and Tor Dagfinn Veen each own 35 percent of Skagen, and thus gets approx. NOK 560 million, while the third co-founder, Åge Westbø, owns about 23 percent and gets about NOK 370 million.
A quarter of the purchase price is paid in cash, while the remainder is paid in Storebrand equities.
Final purchase price may be significantly higher
However, the final price for Skagen may prove to be significantly higher, according to Storebrand's accounts for the third quarter. If Skagen meets certain as of yet undefined financial benchmarks up till and including 2019, sellers might receive a further NOK 371 million, and furthermore, until the end of 2022, the sellers can keep between 50 and 70 percent of Skagen's return-dependent fees, although no more than NOK 1.5 billion.
Skagen funds only have a very indirect connection with Denmark. The asset manager was not named after the famous Danish harbor and tourist city, but rather the name of the street in Stavanger where the capital manager was founded and still resides. The mainstay of Skagen, portfolio manager Kristoffer Stensrud, however, has strong ties to Copenhagen, where he graduated as a civil economist and was later employed as an analyst in Klaus Riskær Pedersen's Stock Market Information and at stockbroker Carnegie Jensen. The asset manager is also a sponsor of the Skagen Art Museum.
In addition, renowned professor of finance at Copenhagen Business School, Jesper Rangvid, is on the managing board of Skagen.
Buying will significantly increase Storebrand's market share
Storebrand explains the acquisition with the wish to strengthen its position in a growing market for savings products. "We already have a good position in both the general savings and pension markets, and this will make us the second largest player on a market in strong growth," says Storebrand's CEO, Odd Arild Grefstad, in a company announcement. According to Storebrand, the acquisition will raise Storebrand's share of the Norwegian private savings market of NOK 221billion from 4 percent to 17 percent. Skagen also has customers in Sweden and Denmark, as well as international institutional investors.
Return issues have lowered Skagen's wealth
However, after a long period of years with very good returns, the asset manager has in recent years had major problems with generating competitive returns for its customers. This has had major consequences for the assets under management. In Denmark, for example, Skagen had DKK 7.5 billion under management at the end of 2013, but this declined in 2014 to DKK 5.7 billion. According to statistics from Finans Denmark, this had dwindled to just DKK 1.8 billion at the end of September this year. Skagen has also been plagued by replacements in portfolio managers and management. Among others, Danish portfolio managers Erik Barlebo and Ole Søeberg have been in and out of the asset manager. The latter was a transition from Skagen's Chief Investment Officer. The decline in the managed assets and the failure to charge return-based fees have meant that Skagen's net income from 2014 to the end of 2016 decreased by 18 percent. to NOK 771 million. However, it has also meant less bonus for employees, which, together with major firing rounds, has meant that the net profit last year was NOK 148 million which was roughly on par with 2014. Skagen states that the headquarters will remain in Stavanger, as it has been since its foundation in 1993.
"We believe that this will enable us to deliver an even better service to our customers. Combining the complementary expertise of our two companies and Storebrand's financial solidity will give us even more opportunity to invest in the future and drive innovation," says Skagen's CEO Øyvind Schanke. At the same time as the acquisition of Skagen, Storebrand announced that it has also purchased the Norwegian pension company Silver for NOK 520 million. Silver has 21,000 policies and NOK 10 billion in pension assets. Silver was earlier this year put inder under the administration of Norwegian authorities, so in practice, Storebrand is taking over a bankrupt pension fund.

English Edit: Marie Honoré