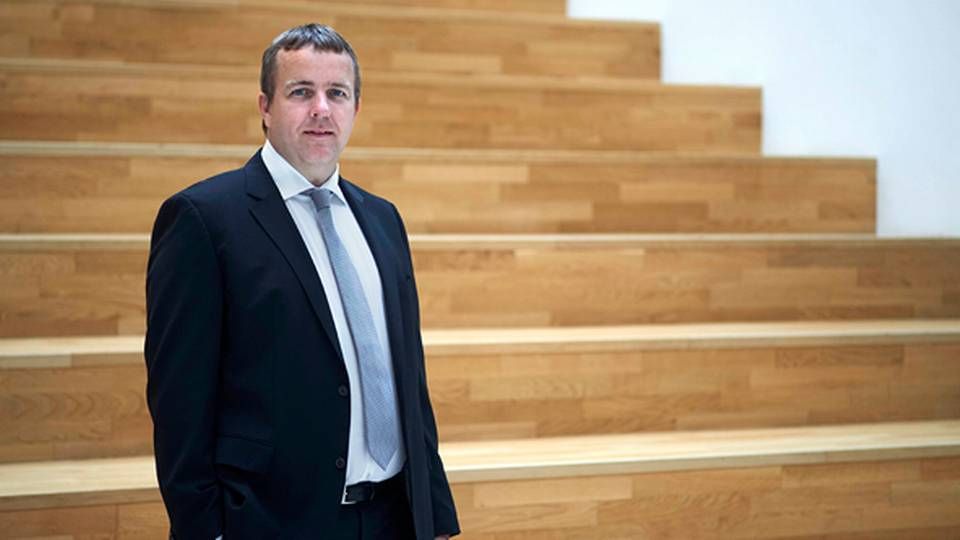 A few banks, an insurance company, a data center, a payment service provider – and now a pension company. Copenhagen Fintech and Skandia have entered into a partnership, which means, among other things, that the pension company gets a managerial board position in the association that works to create a so-called fintech ecosystem in Denmark.
"This means that we are getting close to the environment in Copenhagen Fintech. Like this we can assess whether there are any startup companies out there that we find interesting and which we may be able to help out," says Peter Bangsgaard, Chief Commercial Officer (CCO) at Skandia, to AMWatch.
Has selected a startup
In addition, he sees opportunities for entering concrete collaborations with some of the startup companies that are part of Copenhagen Fintech's ecosystem.
"We already have a dialogue with a few companies out there that we have had dialogue with in the startup process. And we can already say that we are quite sure we will get a partnership with one of them," says Peter Bangsgaard.
A possible partnership will give Skandia access to new technology and knowledge that can help the pension company to better develop the right services for its customers, the CCO explains. He sees it as a unique opportunity for Skandia that the company is the first pension fund to enter into a partnership with Copenhagen Fintech.
Covers the entire field
At Copenhagen Fintech, CEO Thomas Krogh Jensen is pleased that, with Skandia's entry into the board, he has now covered the entire financial value chain. He says that Copenhagen Fintech has been in dialogue with a number of pension companies before the agreement with Skandia was concluded.
"Skandia has shown great interest in the kind of innovation we have to offer. I also think that it's a good fit with the way they perceive themselves as a platform and a potential distribution channel, not only to themselves, but but also to other collaborators, such as fintech startups," he says. Thomas Krogh Jensen hopes that the partnership can help further the innovative agenda in the pension sector.
What can Copenhagen Fintech offer Skandia?
"We can offer them exposure to the ecosystem and the more than 150 fintech startups in Denmark. There are also many aspects of our business that are not directly related to pension, but from a technological point of view, they may be interesting to a pension fund. So they get both direct contact with a number of companies and become more aware of where technology is going – blockchain, for example," says Thomas Krogh Jensen.
The list of partners with a seat in Copenhagen Fintech's board now counts Nord, Sparekassen Sjælland, Købstædernes Forsikring, data center SDC, Nets, Copenhagen municipality, Finansforbundet, Finans Danmark, and now also Skandia.
English Edit: Marie Honoré