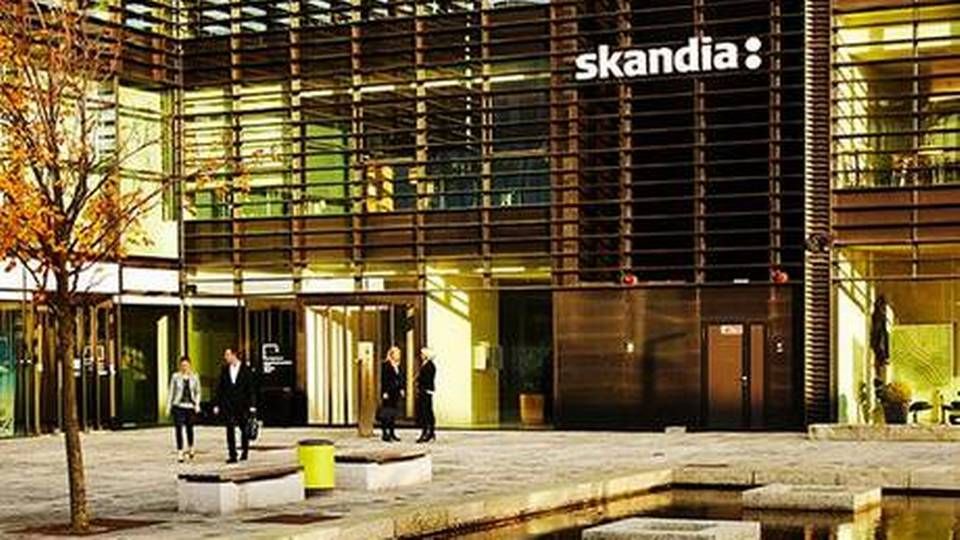 Skandia has reversed last year's negative trend for regular contributions and saw a large amount of one-off contributions, according to its 2017 annual report published on Friday, but the newly-released data also show a big increase in the amount of capital being moved away from the Nordic pension provider.
Income from regular contributions increased by four percent to a total of DKK 2.1 billion (EUR 280 million) and income from one-off contributions was DKK 3.4 billion. However, clients have moved DKK 4.4 billion out of Skandia, leaving the company with a loss.
Skandia has been pleased to win 18,000 new clients, the company writes in the press statement on its annual report, but gives no information on the number of clients that have left Skandia.
"We are very pleased and proud to be able to welcome so many new clients to Skandia in 2017. Competition on the market for company pensions continues to be tough, and there is still substantial pressure on insurance prices. The influx of new clients shows that we have chosen the right strategy," writes Skandia's CEO Per Wahlström in the statement.
"That is why we will maintain our growth ambitions for the coming years, and we will continue to focus on making that growth profitable," he adds.
The costs per insured client do not reflect those statements, however. In 2017, costs increased to DKK 5,629 from the previous year's DKK 4,318. In comparison, costs per insured client at the two largest Danish pension providers PFA Pension and Danica Pension were DKK 733 and DKK 1,231, respectively.
"Expenses in the annual report were negatively affected by costs inccurred from the sale of Bonuspension, investments in IT and digitalization, increased distribution strength, optimization of operations and administration, as well as the implementation of new legislation," Skandia writes in the annual report.
Fallout from Bonuspension sale
As previously announced, Skandia has sold its defined benefit pension product Bonuspension to the Danish pension provider Norli Penion. Bonuspension was comprised of around 7200 pension accounts, the majority of which were dormant. Skandia has previously declared having investment activities for around DKK 1.7 billion.
As a consequence of the Bonuspenion sale, the annual result is at negative DKK 86 million after taxes. As for Skandia's continuing business with market return pension products and health insurance, the annual net result is DKK 66.4 million.
The sale of Bonuspension means that Skandia is now a purely market return pension provider. In 2017, clients received returns before taxes of between 4.4 percent and 14.9 percent, with the highest returns paid to clients with the index product Basic, which had the highest possible risk profile.
Skandia Link's total return on investment after pension return taxes was DKK 1,721 million in 2017, compared to DKK 581 million in 2016.
English edit: Daniel Frank Christensen