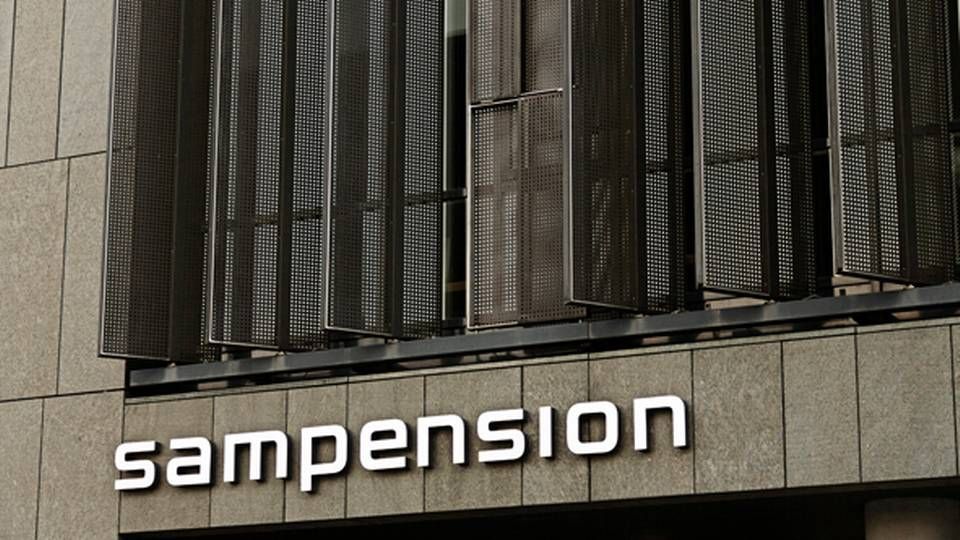 Denmark's biggest occupational pension company, Sampension, finished 2016 with returns on investments totaling 8.1 percent, equivalent to 14.2 billion DKK, or about 1.9 billion EUR.
That is substantially better than in 2015, when investments only returned about 1.8 percent.
"It's good for our customers to see their savings growing considerably again after a slow 2015, and it's good for customers that Sampension has once again managed some of the best returns among our competitors," says Sampension's Chief Executive, Hasse Jørgensen, in a press release.
Administrative expenses decreasing
Most of Sampension's almost 270,000 customers have their pension savings in accounts where they receive a guaranteed average rete of return. Here, the returns were 9.6 percent including interest rate hedging, which means that Sampension has decided to grant clients an account interest of 5.3 percent before taxes for 2017.
For customers with market return products, which account for about two thirds of premium payments in 2016, returns came in at between 4.8 and 9.7 percent, depending on the customer's age risk profile.
Administrative expenses per customer have fallen from 412 DKK to 397 DKK. Investment costs are also included in the expenses.
For customers with market return products, total costs averages at 0.43 percent for customers with moderate risk, while it is higher for younger savers and lower for older customers. The guaranteed average return product had total costs of 0.5 percent, while the pension product where the average return isn't guaranteed had an annual cost of 0.36 percent.
Premium growth from new agreements
Total pension payments to Sampension rose again in 2016 and resulted in a premium growth of 4.9 percent to 9 billion DKK. The growth was, however, not quite as big as in 2015, where premiums grew by 10.8 percent.
"The growth in 2015 was mainly the result of renewal of collective wage agreements, where employers and employees chose to increase pension payments. Transfers in 2016 where as high as in 2015, which was very positive considering that transfers in 2015 benefitted from IT company KMD, which became a Sampension client," Sampension writes in the press release.
In the company pensions market, Sampension landed two new clients in 2016. In April, IT company Tech Mahindra with 60 employees chose to enter an agreement with Sampension, while September brought on 800 new savers via Sportmaster, a sports equipment retail chain. Both agreements includes a health care plan.
Over the course of 2016, Sampension has worked to include The Architects' Pension Fund and The Pension Fund for Agricultural Economists and Veterinary Surgeons in Sampension Administrationsselskab. From January 1 2017, just under 20,000 members will be included with total assets of some DKK 22 billion.
"The collaboration means that the two pension funds can reduce their administrative expenses by almost 50 percent per member," says Jørgensen.
From 2017, Sampension expects a "moderate" growth in premium payments, as, like in 2016, there are no labor market wage agreements to negotiate during the course of the year.
"The total insurance- related administrative expenses are expected to nominally stay at the same level as in 2016, while investment costs ias part of total costs are expected to be reduced in the coming years," writes Sampension.
English Edit: Marie Honoré