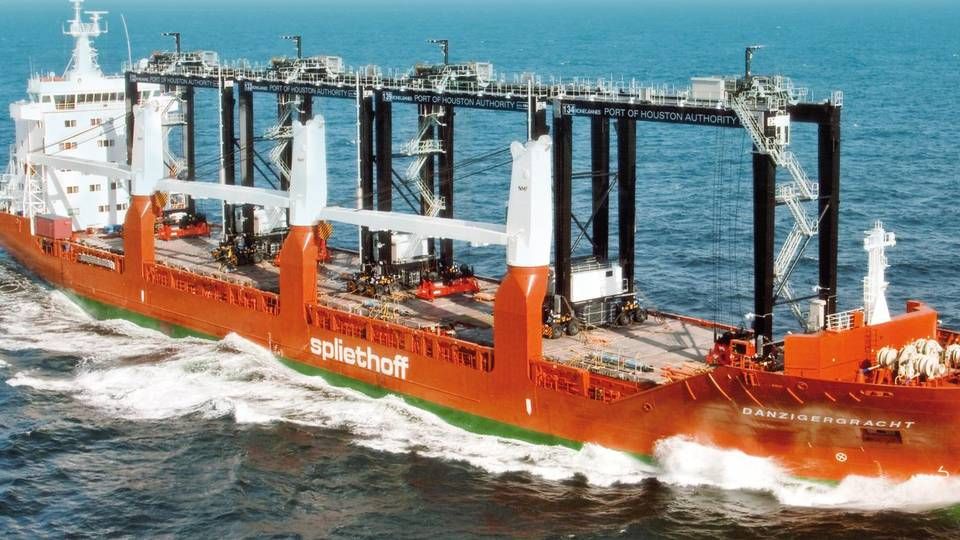 Pensiondanmark and Danica announced mid-March they were investing alongside Navigare Capital Partners in the new Maritime Investment Fund, with the three parties putting in USD 300 million (EUR 281 million).
The fund aims to put together a diversified portfolio of shipping assets including dry bulk, container, offshore, product, crude oil and chemical tankers, which it will put on charter to operators.
Pensiondanmark said that while it already has shipping exposure in its equity portfolio, this is its first direct investment in this type of physical maritime assets.
When the pension fund invests in alternatives, said Torben Möger Pedersen, Chief Executive of Pensiondanmark, it is normally looking for stable cash flows with low correlation to the business cycle.
"Shipping is of course different, but we see a strong investment case due to the current low prices on secondhand vessels combined with a team that has very strong competences and experience within shipping," he said.
Though the investment does not fit into the pension fund's usual approach for alternatives, the investment has nevertheless cast a light on the continuing demand from Danish and Nordic investors for investments that are neither equities nor bonds.
Record-low and negative yields on government bonds have forced investors over the last few years to look for higher returns from alternatives while at the same time diversifying their asset base in part to compensate for the increased risk inherent in some of these new investments.
"It is clear that investors are looking very much into more esoteric asset classes compared to previous years, in which shipping assets could be one approach," said Casper Hammerich, principal at Kirstein.
"We have seen some interest in this specific asset class, yet it seems as only a limited few have carried out investments," he said.
Structured as a portfolio-based product
While shipping assets have long been financed by institutional investors and family offices in their single-asset form, Henrik Ramskov, managing partner at Navigare Capital Partners, says the Maritime Investment Fund has deliberately been structured as a portfolio-based product in order to appeal to institutional investors needing a broader spread of risk.
"Shipping is a cyclical industry, there's no hiding that, but the structure we are making here will have multiple segments, dry bulk ships, tankers and containers, for example, which have somewhat different underlying market drivers and supply and demand situations," he said.
On top of this, he explained that the the assets will be chartered out to operators with different contract durations.
Other pension funds have shown an interest in Navigare Capital's new fund, which is being explored but Ramskov says that for now, the firm is not in a hurry to take on more investors.
Private equity groups Kelso and GreenBriar as well as JP Morgan were investing in shipping back in 2009, and others have entered the market since, according to Henrik Sornn-Friese, associate professor and director of CBS Maritime — a cross-departmental platform at the Copenhagen Business School.
"But the big year was 2013, when we saw institutional investors buying up debt from maritime companies, providing loans to troubled shipping lines, buying ships and establishing new companies, and taking over entire existing companies," he said.
An advantage for investors right now in shipping and maritime assets could be that they can be bought quite cheaply in the hope that there may even be a boom in future, he said.
However, the risk with this sector is that equity managers do not properly understand shipping, and that they end up having to maintain the assets for longer than they expected, he said.
As for Navigare Capital Partners, PensionDanmark pointed out that the management team consists of a group of experienced shipping people with relevant backgrounds from Maersk Brokers and other companies.