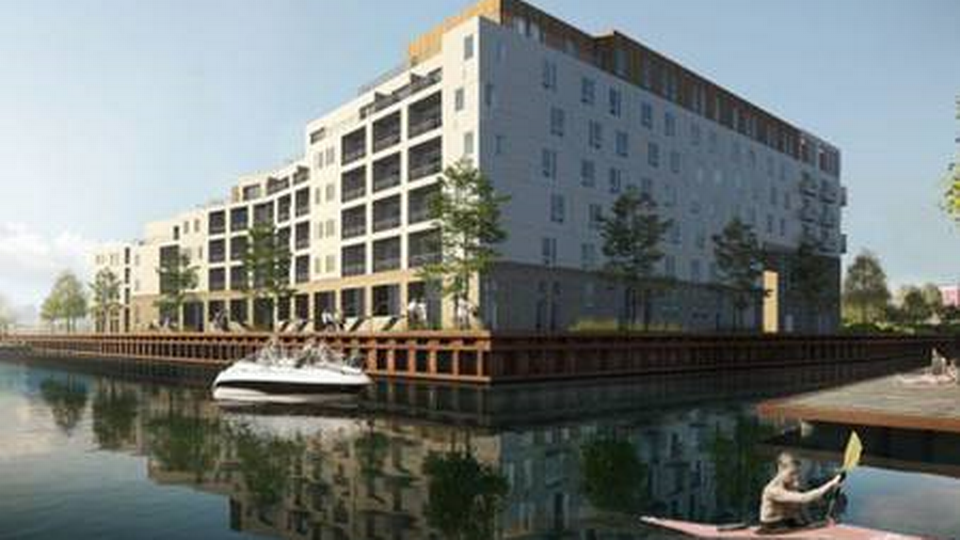 A consortium has acquired a building plot in the Copenhagen South Harbor to build a complex of 178 condominiums, in an area known as the Enghave Quay.
A shared company established by NRE Denmark with investors Allan Freivald and Lars Braüner is behind the project. Danish pension fund PKA is a financial partner on the project.
"Enghave Quay is becoming an attractive new district in Copenhagen. The present financing deal is the second building project in Enghave Quay that PKA has contracted within a short span of time. We are pleased that it has been possible, because in this way we aid in developing the Southern Harbor, boost the construction of new high-quality housing, and create attractive returns for our clients' pension savings," says Nikolaj Stampe, Head of Property Investment at PKA.
Focusing more on the project than on the borrower
In December 2016, AP Pension and PKA provided DKK 2.1 billion (EUR 282 million) in total to fund a project for about 430 apartments and 40 terraced houses, also located in Enghave Quay, orchestrated by Nordic Property Vision (NPV) with CEO Jens Schaumann as project facilitator.
Shortly after New Year, PKA gave a construction loan of DKK 4.2 billion to fund the next stage in the development of the Carlsberg Byen district.
Nikolaj Stampe has previously explained the strategy behind funding property projects and carefully examining the numbers.
"We only lend to projects that we could have invested in ourselves. We almost focus more on the security behind the loan than the borrower," he told EjendomsWatch in December 2016.
The new building, which will be named Belvederebygningen, or The Belvedere Building, faces the Belvedere Channel in Copenhagen South Harbor. NRE Denmark is the turnkey contractor. It is estimated that the project will take two years to build.
"We have succeeded in putting together a very competent team that already knows one another well from projects in Nordhavn in Copenhagen and Latinerkvarteret in Aarhus. We also have a strong partner in PKA for construction funding. We are ready to begin as soon as we have a building permit, which we expect to have before the end of the year," says Jonas Olesen, Head of sales at NRE Denmark, in a press release.
English Edit: Marie Honoré