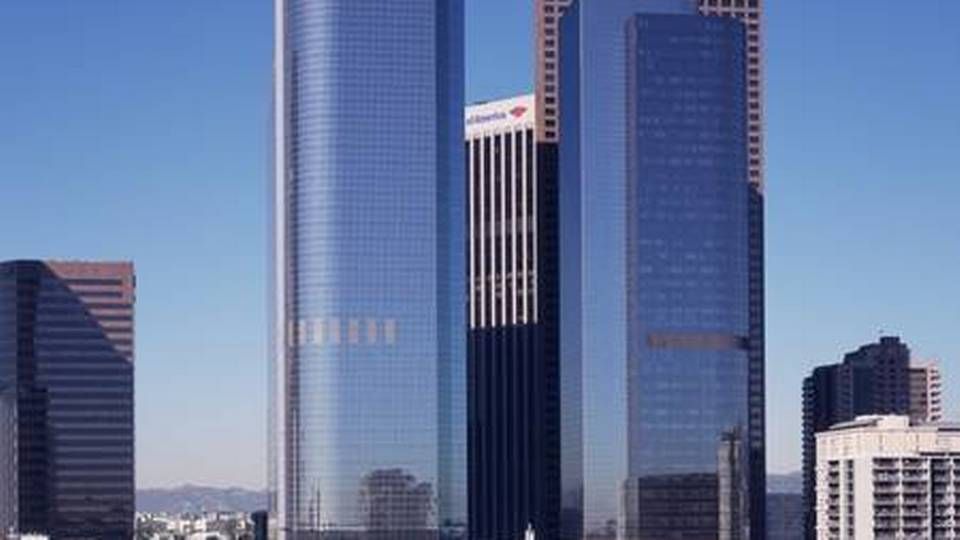 Lærernes Pension, the Danish pension fund for primary school teachers, which manages some DKK 93 billion (EUR 12.5 billion) in pension assets, has decided to try out more different types of property investments, and will be sending more pension money out of Denmark in the future.
Th pension fund has decided to increase investments in foreign property funds and co-investment. Besides investments in assets via external funds, further investments will be made directly in individual properties or projects that have special interest to the pension fund.
"Our plan is to allocate 50 percent of our annual investment budget in properties to foreign property investments including co-investments," says Henrik W Mogensen, Chief Investment Officer at Lærernes Pension, to EjendomsWatch, a sister publication to FW Asset Management.
He estimates that Lærernes Pension can secure returns around 8-10 percent a year. Returns are currently higher than that, but Mogensen expects that returns will be "leveled out over a period of time".
One reason behind the strategy is to diversify investments, which is why the pension fund seeks out external managers that are specialists in their fields.
"Diversification is important to us when we begin investing in a new asset class. That is why we started out investing in foreign property funds via fund-of-funds, because we estimated that we are not able to source the right investments and get an overview of the best managers ourselves," says Mogensen.
Last year, Mogensen told EjendomsWatch that the pension fund plans to more than double its investments in property over the course of the next five years.
Specifically, Lærernes Pension will go from having a property portfolio worth DKK 3.5 billion by the end of 2016 to a property portfolio worth DKK 8.5 billion by the end of 2021. At the same time, this is supposed to increase the pension fund's property exposure in the overall property portfolio from 5 percent to 7 percent.
Limited resources
Another reason for the chosen strategy with investments through external managers is limited internal resources.
According to Mogensen, Lærernes Pension has to find the right balance between resources and the option of keeping risk management internal.
As CIO, he has a dedicated employee for the pension fund's Danish investments, and two employees focusing on foreign funds in general, of which foreign property funds are one one part of the overall portfolio.
"Investing via funds is, objectively, more expensive than doing it yourself. We are simply not able to do it in-house with the desired risk diversification, with our limited resources," says Mogensen.
For this reason, Lærernes Pension is now taking the next step towards reducing expenses by investing directly in funds through co-investments. Mogensen calls the task a 'development process', in which a relationship of trust with a specific manager is built by investing directly in a fund.
"We expanded our co-investments in foreign property funds in 2016 because it allows us to scale our exposure to specific assets without heavy expenses. We would like to do it in the US, but we would also like to do more than we already are doing in Europe," he says.
Ready for more risk
Mogensen explains that Lærernes Pension usually needs to feel more assured when doing co-investments. For this reason, diversification is not as important as the manager's specialization and track record in the type of property in a specific market, which could be e.g. conversion from commercial to residence, he says.
As such, the pension fund is moving away from investments in core properties, but the CIO is willing to take that risk on co-investments, because he believes that the underlying diversification is in place through investments in external funds.
"When we take that risk, we also scale down the size of the amount of the typical commitment. There is a connection that way," says Mogensen.
Lærernes Pension made its first co-investment last year for EUR 15 million (about DKK 110 million). It is not yet fully invested, and the outstanding amount is currently about DKK 30-40 million.
"Co-investments have been incorporated in our investment policy from 2016, and have been further escalated in 2017. We have improved our processes and pipeline in collaboration with the external managers, so it is easier to plan these investments and execute them," says Mogensen.
Closer to investors
He sees great interest in co-investments, particularly in the US, where managers want European investors. This gives Lærernes Pension an advantage in terms of expenses, also because it provides the opportunity for the Danish pension fund to share an advisory board position with either its fund of funds manager or other Danish investors, thus strengthening ties to the property fund.
"We gain a better understanding of the manager's investment model and work on the implementation of investment policy. Asset management is a relationship of trust that takes time to build, and in addition to this, we get closer to the individual property and the fund structure," says Mogensen.
He also sees an opportunity to find suitable managers that can provide profit faster than the norm. Also in this case, it is a matter of the overall financial scenario.
"To me, returns are also a multiple. If you invest one krone, how much money do I get in return? They can show decent returns, but if it takes seven or 10 years, then it might not be as interesting due to the heavier expenses that come with external managers," says Mogensen.
English Edit: Marie Honoré