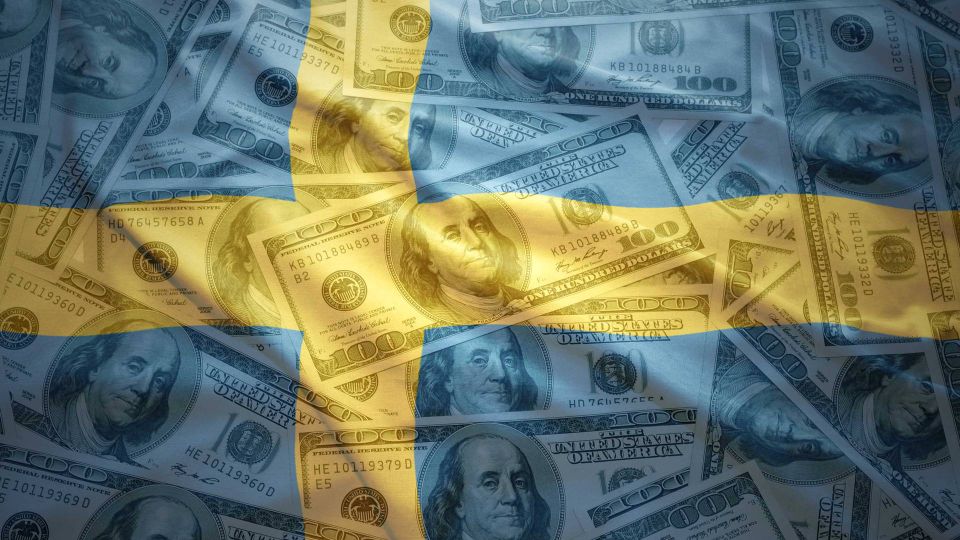 Sweden's seventh AP national pension fund, AP7, is bucking the trend among many of its peers by holding fast to a high proportion of externally-managed assets – and in absolute terms, those outsourced assets could soon double.
If current proposals for the reform of the Swedish Premium Pension System (PPM) become law, as the default provider, AP7 is set to receive a huge increase in business.
The majority of AP7's total assets under management of around SEK 370 billion (EUR 38.4 billion) are outsourced to external managers.
Some five billion krona are managed internally in a Swedish alpha mandate in the equity fund, and 27 billion are internally managed in the fixed income fund, explains Johan Florén, head of communications and ESG at AP7.
"The rest is externally managed," he says, adding that the main reason why the fund outsources to this extent is to "maximize the quality/prize quotient".
"We want the best managers there are, but it's not possible to employ them in Stockholm for a global equity fund at a reasonable cost, hence we outsource," he says.
AP7 has had a strong emphasis on outsourcing from the start, he says, and there is no change to this approach.
AP7 as the default provider
Last September, the Premium Pensions Committee proposed in its report to Per Bolund, the minister for financial markets, that savers in the system – which forms part of the state pension system – be required to make an active choice of investment provider every seven years.
Those who failed to do so would have their entire PPM savings transferred to AP7's Såfa balanced default option, according to the report.
The committee has said this could lead to up to 380 billion krona flowing to AP7 from other providers in the system, which would more than double the assets the national pension fund currently manages.
"Our asset management strategy and organization is fully scalable, so no change is needed if we would get more assets," Florén says.
AP7 is already the default provider in the PPM for Swedes, who also have the option of choosing among some 850 providers in the PPM marketplace.
New rules from July
The new rules for savers are set to come into force on July 1.
While the PPM marketplace meets the government's aim of giving pension savers the freedom to decide where at least a proportion of their state pension assets are invested, the system has been criticized because of the aggressive sales conduct of some firms as well as for other reasons.
Peter Norman, a former financial markets minister, recently suggested a more far-reaching change of the PPM, saying that choice should be phased out altogether, and all payments from new members of the system should simply be put in AP7, which has an annual fee of just 0.11 percent for Såfa, compared to the 0.25 percent average for marketplace products.
While AP7 is resolutely continuing with its high proportion of external asset management, some other institutional investors in Sweden are doing the opposite.
AP2 has 83 percent managed in-house
Gothenburg-based AP2 – one of the four main buffer funds for the state pension system – has 83 percent of its assets managed in-house.
"AP2 has several asset classes under in-house management, concentrating resources on areas that we believe offer the greatest chance of success, based on the market, the available experience, the competence, and the processes," says Ulrika Danielson, head of communications and HR and coordinator of corporate governance.
Between 2013 and 2015, AP2 set about bringing in just over 50 billion krona of externally managed assets in-house, she says.
"Particularly global credit and equities, as well as fixed-income securities in emerging markets, have gradually been moved to in-house portfolio management over the years," she says.
"Managing this increased capital in-house has resulted in significant cost savings," says Danielson and notes that according to the rules for the AP funds, AP3 has to have at least 10 percent managed by external managers.
At 29 percent, AP3 in Stockholm has a higher proportion of externally managed assets than AP2, but is engaged in a constant process of returning asset management to the hands of its in-house staff.
"We always look at external mandates, and wherever possible we try to take the capital home to try and keep costs down – but this is actually a continuous work that is always done," says Lil Larås Lindgren on behalf of AP3.
"We believe that the trend is towards more internal management because higher costs reduce expected return, which is expected to be low in its initial state," she says.