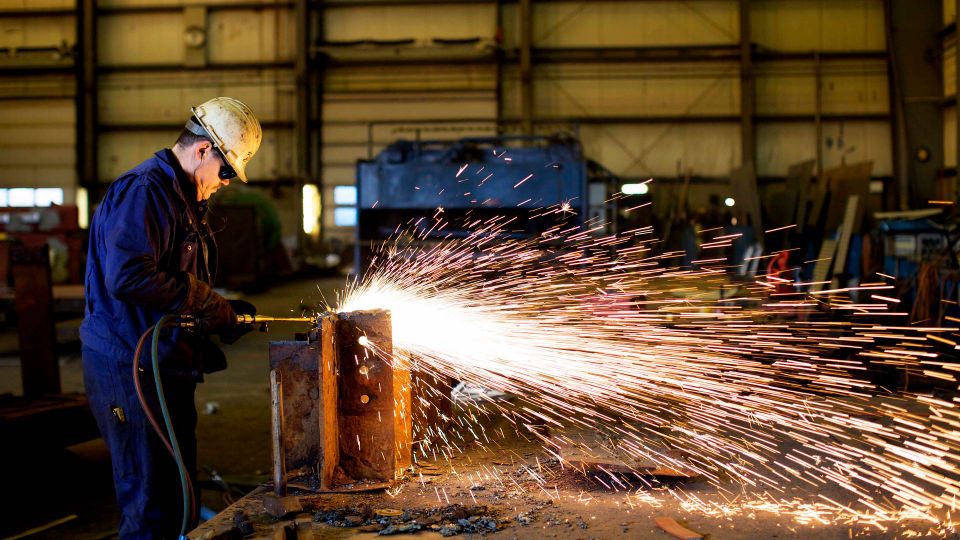 Allowing older workers to take some of their pension early has clear benefits for people in tough manual jobs, struggling to keep working up to the every-increasing state pension age.
But the high take-up of the new product has also highlighted the need for legislators in Finland and elsewhere to put more flexibility into pensions rules while imposing longer working lives.
Varma, the largest of Finland's pension insurers with EUR 44.4 billion in investment assets, granting partial early old-age pensions to 870 people in the first quarter of this year, with 79 percent of applicants being wage-earners and 21 percent being entrepreneurs.
In all it received 1,023 applications between January and March, while the second largest pension insurer Ilmarinen took in 1,300 applications.
New product gives more flexibility
Risto Murto, Varma's chief executive, said he is positive about the new product.
"It gives more flexibility to individuals as well as a bit of responsibility, because it is now totally up to them whether or not they choose to take their pension cashflow front-loaded or not," he told FW Asset Management.
The partial early old-age pension came in as part of the 2017 pension reform, replacing the part-time pension.
It gives people aged 61 or more the chance to draw quarter or half of their accrued pension, but reduces the part of the monthly pension that is drawn permanently.
It is not linked to working hours and the recipient's salary is not monitored.
Even though there was already some element of flexibility surrounding pensions in the years before full retirement, that flexibility has now clearly increased, Murto said.
"The typical person who takes this route is a man who has been working in the construction industry, and now puts less energy into that work, but wants to add some income to supplement that," he said.
Interest has moderated a bit
Ilmarinen's chief executive Timo Ritakallio noted that after a peak in the first quarter, application activity has now moderated to around ten applications a day.
"This is still more than we expected, and we believe this level will remain or decrease a bit," he said.
Even though taking out a partial pension before the official retirement age reduces the amount of a person's final old-age-pension, Ritakallio said people do not seem to consider the reduction to be very big.
"I think the relatively high demand for this new pension form reveals that quite a many of us prefer more money just now than higher expected life time earnings," he observed.
As life expectancy rises in developed economies, governments around the world have been moving to increase the age when people can start drawing state and other pensions, because countries will be hard pushed to support more retired people on the earnings of a workforce that is shrinking in comparison.
"We wish this will keep people working longer, because it increases flexibility in the end of the working career," Ritakallio said.
Cost-neutral pension
As far as the pension system is concerned, the new partial pension is cost-neutral.
"Taking out partial pension before official retirement age reduces the amount of the final total pension, so that it does not affect the long term sustainability of the Finnish pension system," he said.
In Denmark, consultancy Aon favours more private pensions flexibility after the public retirement age, arguing that this would help meet the government's aim of keeping more people in the workforce for longer.
As things stand, Danes can work and receive an income after the public retirement age (folkepensionsalder) and still receive the state pension, though the amount is reduced depending on how much they earn.
But individuals cannot pay into a private pension scheme while at the same time receiving payables from a private pension scheme, said Jannik Andersen, head of human capital at Aon Denmark.
"For some people it will make good sense that they have the flexibility not to retire completely," he said.
"This could be due to the fact that they are not mentally ready for retirement, or you simply have not saved enough on the date you have planned to retire — in which case partial retirement could be a good solution," he said.
It is not simply the changes in demographics over recent years that demand longer working lives, Andersen said.
"As we are moving into better conditions for the economy, we definitely will need all the hands we can get in Denmark, and we are already seeing some businesses that desperately call for employees.
"If we can make some people choose a prolonged period on the labour market just before retirement, it will help with this demand for employment," he said.