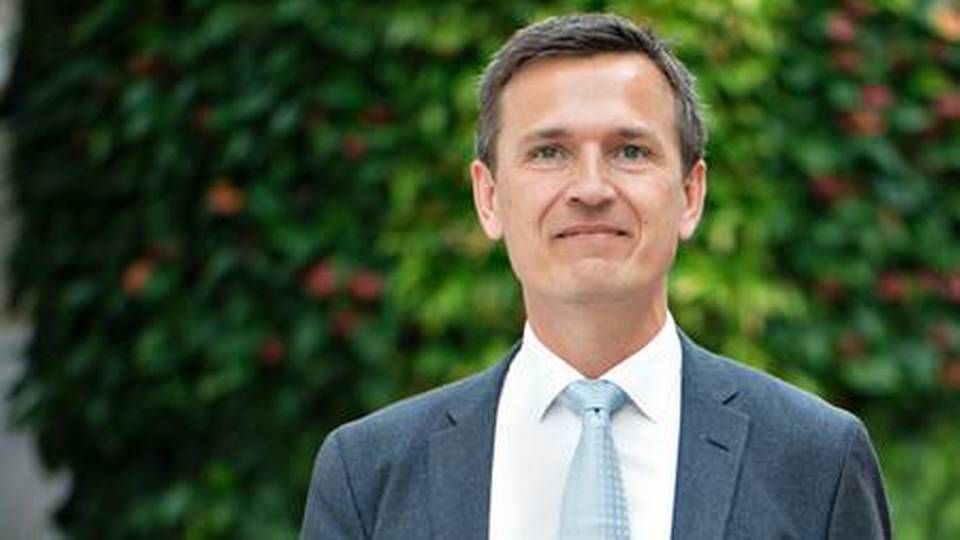 Wide market fluctuations and a low interest rate environment are making it hard for the pension industry to meet pension customers' demands for high returns.
Nordea Liv & Pension, the largest commercial pension fund in the Nordics, sees many pension customers expecting high returns without considerable risks.
The pension fund would like for the customers to soon start realizing the reality of the present-day market and its consequences, which are considerable.
"Many pension customers are unaware that times have changed, and they expect to get high returns without having to run any substantial risks. It was like that in the past, but the next generation will have no such luck. They are facing scarcer pension savings, so we will be working hard to make good returns for them," says Anders Schelde, Chief Investment Officer at Nordea Liv & Pension.
Alternatives - no way around it
FinansWatch met up with the Nordea executive at an investment conference arranged by Financial Times, where several pension funds from Denmark and abroad gathered to discuss the future ahead.
The future brings an unstable market characterized by things such as an American president's capricious nature and Europe undergoing radical changes.
The historically low interest rates and global insecurity has led to a still-rising number of institutional investors leaving the traditional bonds and equities behind in favor of alternative investments.
At Nordea Liv & Pension, where alternative investments account for DKK 30 billion (EUR 4 billion) out of the total assets of DKK 164 billion, the new asset classes have also caught the attention of the investment team. They include everything from infrastructure, real estate, and green energy, to business loans.
"There's no way around it. We have to diversify our portfolio and branch out to alternative investments, and most other pension funds will be doing the same. But alternatives are still a difficult field to enter because they require special competences and constant consideration of whether we, as investors, are being compensated enough for the type of risk we take," says Schelde.
Lack of competences affects customers
Risk is exactly what the Danish Financial Supervisory Agency (FSA) is going after these days, and for the past few years, the FSA has criticized pension funds for their way of handling alternative investments and the risk of losses, which will ultimately affect their customers.
There have been several extreme examples in the recent past, such as the case with car tire manufacturer company Genan, or the ongoing scandal of lamp manufacturer company Hesalight, in which several pension funds stand to lose hundreds of millions.
Nordea Liv & Pension is not among the investors in either of the two companies, and the pension fund's CIO has sympathy for the Danish FSA's disapproval, but he would like to see the debate result in solutions soon.
"The Danish FSA has a different approach than we do, worrying more about the risk than the returns. I think it's important that they sound the alarm because these investments are new and different, and they have to make sure that the industry knows and understands the risks that they carry," says Schelde.
"Everybody has a different role, and there is no right or wrong, but that doesn't change the fact that we need to embrace the alternatives. The discussion easily becomes too black-and-white – are alternatives good or bad? I think we should move on from that, and instead start discussing how to best handle them."
Pension funds collaborating on alternatives
The Danish FSA, which has criticized the pension funds' lacking competences for alternative investments, has also urged the funds to share experiences and to collaborate on the risky asset classes.
Schelde believes that this is reasonable:
"We will be seeing more of this, because with the intense increase in alternative investments that is currently happening, it makes a lot of sense to work together across companies," says the Nordea executive.
He explains that Nordea, along with a number of other Danish pension funds, such as Industriens Pension, has invested in infrastructure.
"We get a much better negotiating position than we would have alone. With a group that can pool their funds for investments, a lot of money can be saved," Schelde says.
"It's important to have someone to spar with who understands and has experience with the risks in alternative investments, and the dialogue that we all need," he explains.
Properties will play a lesser role
Real estate weighs heavily in Nordea Life & Pensions' alternative portfolio with almost DKK 15 billion, primarily in the form of offices and residences in the Copenhagen area.
Even though real estate makes up most of the portfolio, Schelde would like for it to play a less dominating part in the portfolio in future.
"We shouldn't be focusing on properties in the future. We have what we want, and we might make a few more investments of that kind, but our property portfolio definitely doesn't need expanding," he says.
As the real estate market situations in Copenhagen and Aarhus have become critical with foreign investors increasingly flocking to these locations, prices are soaring and returns diminishing.
"Over the course of the past two or three years, many new investors, often foreign, have entered the market, and they are willing to pay completely unreasonable prices. They pay way too much in our opinion, so we have decided to withdraw from the real estate market, especially in Copenhagen," Schelde says.
Provincial is the new black
After several years of property investments primarily in the Copenhagen area, Danish pension funds have begun looking towards smaller provincial towns with enough growth and willpower to change.
The province is on the rise, and Danish business media Finans reported recently how several major pension funds, such as PFA, PKA, and Industriens Pension, all are ready to invest billions in residence projects in towns across Denmark.
At Nordea Life & Pension, the CIO feels no doubt that provincial is the new black on the property market.
"The activity in the property market is spreading like wildfire, and we will undoubtedly see more of that in bigger, well-located provincial towns," says Schelde.
He explains that Nordea Properties, like other pension funds, is currently making new investments in several Danish province areas such as Aalborg and Aarhus. In the latter town, Nordea Properties and a group of other pension funds are planning on investing DKK 1 billion together in residences and offices next year.
"The demographic development is important when discussing investment options, unlike just a few years ago. It often made no difference because most investments were in Copenhagen either way," says the CIO.
Properties are not enough
In addition to his position as CIO at Nordea's Danish pension fund, Anders Schelde is also chairman of the supervisory board at Nordea Properties, where the strategy was recently ranked the best in the Nordics by international media IPE.
Although recognition is always a good thing, the alternative investment portfolios need more than properties if they are to succeed, according to Schelde.
"It is important to know what you are doing and to work with a very long-term perspective. You need to be able to move around between asset classes in case of rearrangements, so it's no use only being proficient in property investments, that is simply too small of an opportunity set," he says.
English Edit: Marie Honoré