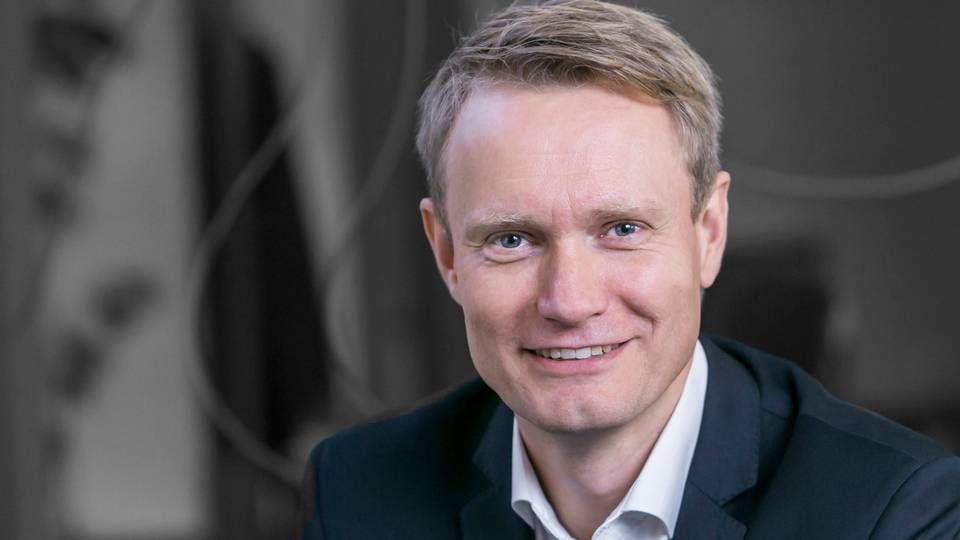 The sign on the red brick building has been taken down, and staff has to get used to new e-mail addresses.
The Schantz brand was officially laid to rest on June 9, following the acquisition a few months ago by Keylane, a Dutch company that provides IT solutions to the financial sector.
"This crowns the achievement," former CEO of Schantz Jesper Essendrop tells ITWatch over the phone from Amsterdam.
"Now, the plan for the next five years is to acquire more companies," he continues. Essendrop himself has gone over to the Keylane group executive management board.
The goal is to conquer the so-called "beer drinking companies" – comprised of the Benelux countries, Scandinavia, England, and Germany – before turning focus to spreading the company's software to life and pension companies in southern Europe in general.
The now former Schantz's products are used by more than 100 Danish financial institutions. They will be continued under Keylane, and include i.a. an administrative system for life and pension, and a system that allows pension funds to make faster risk assessments.
Ambitious approach to Europe
Essendrop makes no secret of the ambitious approach to Europe.
"The market is fragmented these days. It will be different in 10-20 years, where the players will be more global, and we will be in lead in that game," he explains.
In order to get there, it has been necessary to incorporate the company into a bigger, international group of companies, according to Essendrop.
"We have been working for five years to create a leading player on the Danish market in this software category, and we have always been set on making an international software company out of it," says the new CCO.
"But we had to face the fact that if we were to achieve that, we had to merge with another company with the distributional capacity," he says.
Received millions for development
Jesper Essendrop has joined the Keylane group management board, which, in addition to himself, consists of three Dutchmen and one Briton. In other words, the management board is reflective of the fact that Schantz has entered an international company.
As Essendrop puts it, "the times when you could stand on a soapbox and speak to 150 employees are over."
But, he says, "on the other hand, things have reached a new scale, and we can operate on a whole new aspiration level."
With the acquisition by Keylane came a sizeable sum of money allocated to sharpening up Schantz' existing products. According to Essendrop, it is "close to" a three-digit million sum in kroner, meant for adapting the systems to other countries with laws that differ from the Danish laws. New functions will also be added to the software.
"So over the course of the next three years, our systems will get a major boost," he explains.
Natural growth is not enough
The key is, as mentioned, to first conquer northern European countries.
After that, the software will be brought to Italy, Germany, and France, and it will happen by means of acquisitions. It is almost impossible to enter new markets for life and pension company solutions without local knowledge.
"We don't believe that natural growth will work in the new countries. We need many people on location and a status as a serious local provider, otherwise the customers will not feel safe doing business with us," says Essendrop.
Where will you be in five years?
"By then we will have spread Schantz's systems to the existing customer portfolio and adjusted our systems to the countries we are currently in – the "beer-drinking countries". And then we will have added at least two South European countries.
When aiming for drastic growth while already having been enrolled in a larger organization – one of the main pitfalls to look out for is the erasure of the culture in the new companies.
"We have to be efficient at buying and integrating companies, but still maintain the special culture of each company. You can't just merge them and tell everyone to work the same way," says Essendrop, pointing out that this also goes for the former Schantz:
"For 20 years we have practiced a very result-oriented culture at Schantz. We can't just change that. Then we would lose our value."
This article was brought by our sister site ITWatch
English Edit: Marie Honoré