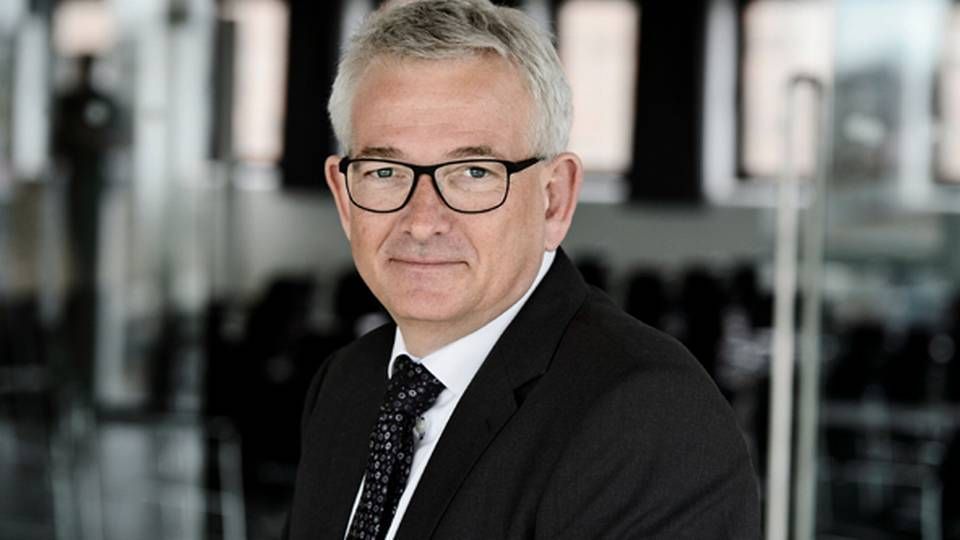 With a budget of DKK 210 million, PFA Pension is now embarking on a construction project on a building plot called markedspladsen (The Marketplace) in central Hillerød north of Copenhagen. The resulting property will initially be a hotel with about 100 rooms that will be operated by Zleep Hotels.
The construction work also includes 50 senior-friendly residences, an underground parking garage, a convenience store, and, in the longer term, a big health center.
The whole project is expected to yield returns well over 5 percent, says Michael Bruhn, CEO of PFA Real Estate, to EjendomsWatch, an AMWatch sister site. If, contrary to expectation, the hotel doesn't have the desired success, the pension fund has also secured a plan B for the building.
"We believe that Zleep Hotels fits well into Hillerød, and we have signed a 10-year operator agreement. But we are long-term investors, and for this reason we have made sure that the local plan is approved for student accommodation, which we can then convert to and still secure returns of more than 5 percent," says Michael Bruhn.
The construction is expected to begin in summer 2018 and to be finished in late 2019.
Mayor is pleased
With the conversion to student accommodations as plan B, PFA is well in advance taking account for the risk of alternative property investments, such as hotels, being afflicted by another recession. Residences are a much safer investment in that situation, and thus the pension fund is effectively covering much of the project's risk.
"That said, Zleep Hotels has an very fitting concept for Hillerød with good, affordable rooms. The business community in Hillerød is large and busy, so we believe there will be high demand for local overnight accommodations for visiting businesspeople instead of sending them to Copenhagen," Michael Bruhn says.
The building lot was offered for sale in May 2016 by Hillerød Municipality in hopes of a hotel being established because the business life in Hillerød is growing.
"It's very interesting that PFA now chooses to senior residences and a hotel in Hillerød. It emphasizes that we are in a period of positive development with a lot of new things happening all over the municipality. And with its central location in Hillerød, I can easily imagine that the hotel and Hillerød will have many visitors," says Dorte Meldgaard, mayor of Hillerød Municipality, in a press release.
Architect Stig Mikkelsen from Mikkelsen Arkitekter is going to design the project.
Hotel CEO: Hillerød is wonderful
The project is being developed by Michael Sheikh, partner at Danish development company Momentum Plus. PFA is employer and owner, while Momentum Plus gets a fee that grows in proportion to the project's success, according to Michael Bruhn. And it will be a success, insists Peter Haaber, CEO of Zleep Hotels.
"We have over time looked into opportunities to enter the hotel market in north-east Denmark. This central location in one of the most important business- and tourism cities north of Copenhagen is a great opportunity for Zleep Hotels. We are looking forward to the construction's start, and no less to opening the hotel to our guests and to Hillerød. It will be a wonderful addition to our chain, and goes to show that the industry is not only defveloping in Copenhagen," Peter Haaber says in a press release.
Zleep Hotels has nine hotels in Denmark, and another underway in Aalborg and now in Hillerød will bring the total up to 11.
English Edit: Marie Honoré