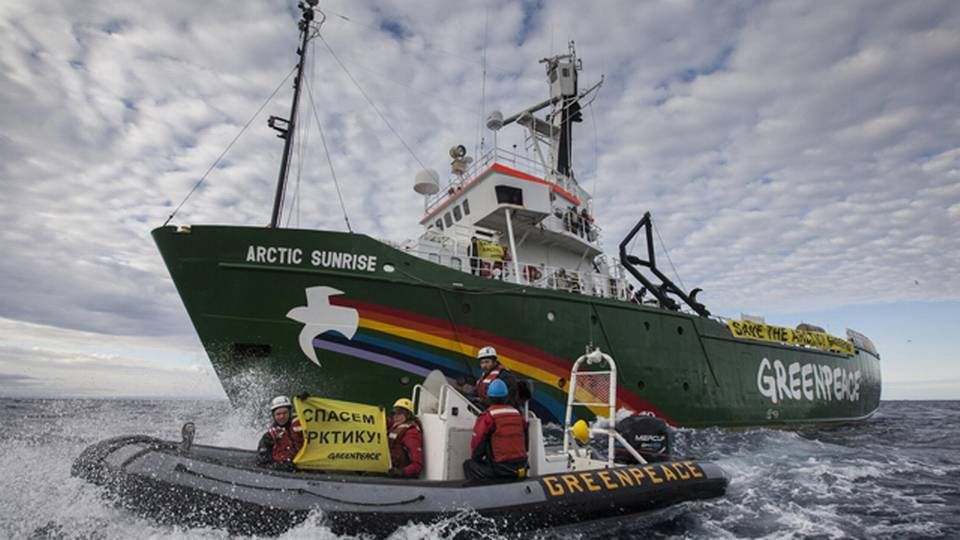 US gas company Energy Transfer Partners (ETP) is putting some of the blame for divestments by Norway's KLP, Storebrand and DNB from the controversial Dakota Access Pipeline (DAPL) project on Greenpeace and other campaign groups that have opposed the building of the long-distance fuel line, according to a new lawsuit filed in a North Dakota court.
According to the 231-page document, ETP is suing Greenpeace, BankTrack, Earth First and others, calling the organisations — which it refers to collectively as "the Enterprise" — "rogue eco-terrorist groups who employ patterns of criminal activity and campaigns of misinformation to target legitimate companies and industries with fabricated environmental claims".
In the complaint, ETP accuses the groups of inflicting billions of dollars in damage.
The investors — along with others from the Nordic region and beyond — have sold off their equity and bond investments in Energy Transfer Partners and other companies behind the project in the past year or more in the wake of problems around the the work.
The controversial project is a 1,900 km pipeline being built to transport oil from the Bakken Formation in northwest North Dakota to southern Illinois.
The main problems come from the fact that the line runs under a lake supplying the Standing Rock Sioux tribe with drinking water.
Protestors against the project have also said there has been lack of consultation with local residents, insufficient environmental assessments, and complained that the actual ownership of the land is disputed.
"Ubiquitous attack"
After what ETP described in its lawsuit as Greenpeace's "ubiquitous attack on DAPL and the banks financing the project", it says KLP announced on 17 March this year its decision to divest an estimated USD 68 million from ETP, Phillips 66, Enbridge, and Marathon Petroleum Corporation.
Before that, it claimed, Storebrand had sold USD 34.8 million worth of shares in Phillips
66, Marathon Petroleum Corporation, and Enbridge, "heeding the Enterprise's message".
In response to another set of statements from campaign groups, ETP alleged that on 26 March DNB had "sold to an undisclosed buyer its estimated $340 million loan to DAPL".
The complaint, which was filed on 22 August is demanding a jury trial.
BankTrack said it vehemently rejects all the accusations brought forward by ETP.
"We consider it perfectly within our right and our stated mission to inform the general public about the potential or actual negative social, environmental and human rights impacts of projects financed - or in line for financing - by private sector banks," it said in a statement.