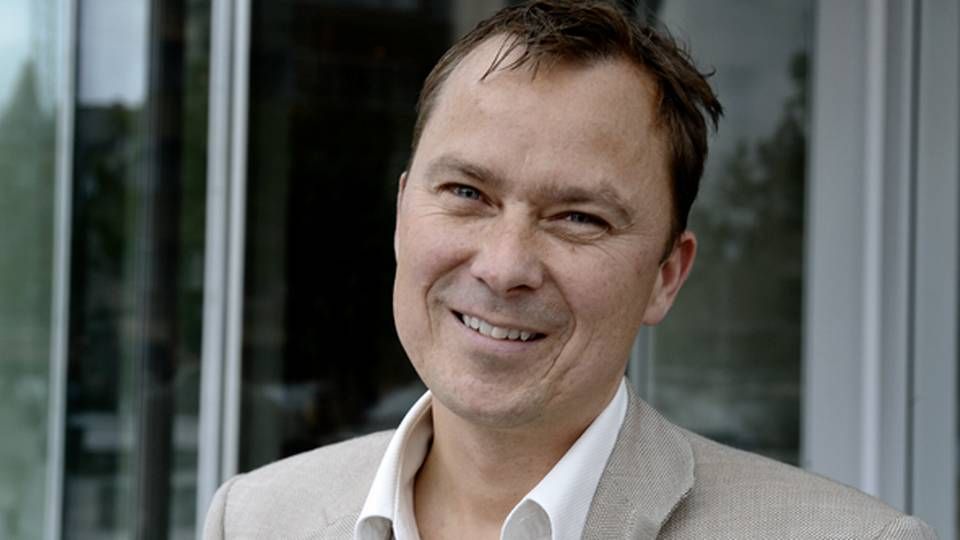 The DKK 900 million (EUR 121 million) deal by Lægernes Pension -- the Danish Doctors' Pension Fund -- to buy 11 properties from M. Goldschmidt stands to boost business at Fokus Asset management, writes EjendomsWatch, an AMWatch sister site.
Not only did the manager advise Lægernes Pension on due diligence and other aspects of the deal, but it will also be responsible for the future management of the portfolio. Tonny Nielsen, CEO and partner at Fokus Asset Management, sees considerable potential for development of the work, which he describes as a comprehensive management task.
"The options are, it seems, normal optimization of the residential properties, including renovation of the rental apartments upon vacating, so that the rent and thus the returns can be brought in. In Frederiksberg, it is possible to build penthouses, and we are in the process of obtaining this permit," Tonny Nielsen says To EjendomsWatch.
The 11 properties in the Greater Copenhagen are comprise more than 50,000m2. The portfolio includes Enghavevej 40 with the music venue Vega in Vesterbro, the office section of the award-winning Ottetals-komplekset (English: The Figure-of-eight Complex) on Ørestad South, five properties in Frederiksberg, and two mixed properties near the prospective shopping center Kronen Vanløse.
A good mix
On one of the Vanløse properties, it is possible to demolish a worn-down commercial building in a backyard and instead build youth residences. The office section of Ottetallet in Ørestad South has been bought fully rented out and is to be run as before.
"The portfolio is a good mix of offices and residences, and need handling of both development potential and stable operation. They are fine buildings without any considerable challenges, with low risk and good diversification," Tonny Nielsen says.
Industry sources inform EjendomsWatch of a price of DKK 900 million, which is slightly less than the valuation of more than DKK 1 billion, which was made when the portfolio was put up for sale earlier in 2017.
"I am also keeping track of what is being said, and I don't really know where that billion came from. I couldn't calculate my way there. We made an offer before the summer holidays, which was enough that we began negotiations over summer. When a Danish pension fund makes an offer, the seller knows that this buyer is capable and willing if the conditions can be agreed on after due diligence," Tonny Nielsen says.
More possibilities in Vesterbro
The collaboration between Fokus Asset Management and Lægernes Pension began a few months before Fokus was founded in May 2016. The manager acted as consultant for the pension fund on the purchase of the corner property Fiolstræde 20-24/Krystalgade 16 in central Copenhagen. This later led to continued collaborations on a string of transactions and property management tasks.
Lægernes Pension earlier this year bought two commercial properties on Amerikavej 15 and 21 close to music venue Vega on Vesterbro, which lægernes Pension has now bought from M. Goldschmidt Holding. How do these two acquisitions play into the plan ahead?
Goldschmidt has entered a long tenancy agreement with Vega for the property Enghavevej 40, which is part of the conditions of the purchase. When that contract expires, we'll take a look at the situation. Together with Lægernes Pension, we have considered some alternate options, but Vega could also remain as tenant now that they have become a kind of institution on the address," says Tonny Nielsen, clarifying:
"We are first and foremost considering how to get some synergy in the day-to-day operations. Next, we are considering some development plans where we can look at the case differently now that we have all three properties."
The addition of the 11 properties worth DKK 900 million brings about DKK 9.5 billion under management to Fokus Asset Management, equaling a rise of about 10 percent.
"We are busy, so we will of course increase staff accordingly," says Tonny Nielsen.
Lægernes Pension: They fit well
The seller, M. Goldschmidt Holding, explains that the divestment is due to a wish to focus the company's strength on developing and constructing 1,300 residences in Hillerød, north of Copenhagen.
Jan Willard, head of alternative investments at buyer Lægernes Pension, says in a written comment:
"The properties fit well with the rest of Lægernes' portfolio. Copenhagen properties have good liquidity, and the different types of tenants secure a stable income through market highs and lows."
"We see a potential to further develop the properties, and the location plays a significant role here. This goes for the area around Vega, for example, which is seeing a lot of development these years. We are, of course very aware of thos, but we have no concrete plans for changes at this time," he says.
Lintrup & Norgart has been acting broker on the transaction, but has not been available for comment.