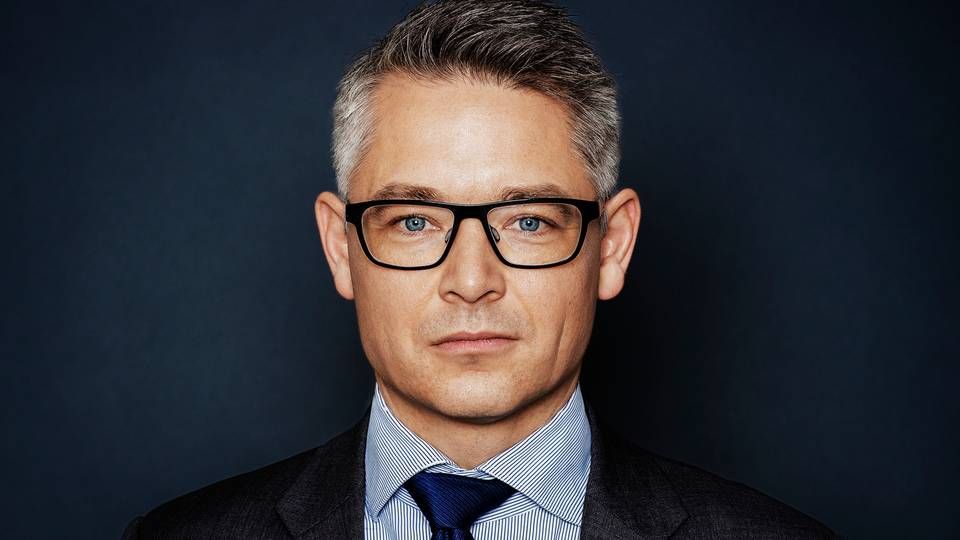 Both AP Pension and ATP see the wisdom in saving costs and gaining more control over their investments, and the two funds are now bringing part of their investments back inhouse for internal management.
Thus they join the current trend, along with Industriens Pension and Pensiondanmark, among others, of increasing staff in-house and taking back investment mandates from external managers.
At AP Pension, Morten Hemmingsen took office as head of fixed income on Aug. 1, while Morten Cederholm has been appointed as of Dec. 1 as head of equities. With these two positions, AP Pension has established two new units under CIO Ralf Magnussen, who says that AP is planning to hire another two employees in the equity unit, making it a five-person team, and bringing the staff count of the whole investment unit up to 15.
"What I want is for us to be close to our investments, and we want to be active participants. If we are to achieve that, we need to work more in depth with the different asset classes. But on the other hand, we don't want to grow so big that we can't keep a dialogue. We believe that we can improve our investment processes by taking at least part of our equities under internal management," he tells AMWatch.
Small Danish, large European pension fund
Presently, about 9 percent of AP Pension's equity portfolio is managed internally, while the remaining mandates lie with external managers. The plan is for the pension fund to manage 19 percent of the equity portfolio ultimo 2017, and by year-end 2018 to have one third of the equities under management in-house.
Especially global equities are going to be managed internally to a greater extent at AP Pension.
"Historically, we have had Danish and foreign bank equities under internal management, but everything else under external management. We can tell from the results that that worked out well. But global equities are one of the fields in which we have been considering if we could manage it internally to a greater extent, and we have concluded that we will do just that," says Ralf Magnussen.
He explains that while AP Pension in a Danish context is among the top 10 largest pension funds, the customer-owned pension fund is number 87 on a European scale if counting the assets from ISP, which AP manages.
"So we are not a small Danish pension fund, we are a large European pension fund, and we are attractive in terms of management. But maybe we also need to consider that we are so big that we should take more operations back for internal management," he says.
ATP goes the same way
Denmarks largest and Europe's fourth largest pension fund, ATP, is also planning to pull back investment mandates from external managers, according to CEO Christian Hyldahl at the press conference that was held in connection with the pension fund's interim report.
"We have two reasons for this. One is that we want more control of our investments in terms of risk management. We also want to know more about how we invest so that we can look at correlations for the whole portfolio instead of just placing a mandate," he said, continuing:
"There is also the aspect of expenses. It's one thing to give mandates to skilled managers, but they also need payment. We are continuously assessing our expenses for external management; if our net rate of return after expenses could be higher if we did these things ourselves.
ATP informs AMWatch that the use of external credit managers – including high yield credits – is what the pension fund has reduced significantly in favor of internal management. However, this doesn't mean that ATP is going to increase staff in the investment unit.
"In recent years, we have established a number of investment teams, each with critical mass in both public and private markets. So it's more internal reallocation of resources that we want. We are also, however, keeping close tab on the possible need for a staff upgrade in one of the supporting functions," writes Stephan Ghisler-Solvang, head of press at ATP in an e-mail to AMWatch.
Being able to move pieces is an advantage
These arguments for lower expenses and more risk control are the same from Ralf Magnussen at AP Pension. He talks about the business case where AP Pension can reduce its expenses for external managers by DKK 50 million by managing one third of the equities in-house.
"So even though we are currently building a team around Rasmus Cederholm, the business case is still very good. But it also requires that we substitute with something of high quality. That is why I am very careful to remember that we must build this slowly," Ralf Magnussen says.
But the lower expenses alone are not what has enticed AP Pension to pull management back in-house, the CIO maintains.
"The comparative advantage that you gain by moving the pieces around in-house is flexibility. You are not necessarily bound to one investment strategy. You can assume a top down view o do this, and you can control risk. We want to make use of the flexibility that this choice gives us," he says.
Could lead to more
Despite the immediate goal of having one third of the equities under internal management by the end of 2018, Ralf Magnussen will not rule out the possibility that AP Pension could go even further.
"Let's say that this went really well. Then we might very well increase this weight. Now we have this goal for a start, because we want to see if it works out before we do anything drastic. But it is a requirement that we have a team. It would be unprofessional to put a single person to the task, because by comparison, if you choose externally, you can choose the world's best managers," he says.
He points out that there are large-scale operation advantages to managing global equities in-house, so when the equity team is settled, they will relatively easily be able to take on even more internally without needing drastic staff level increases.
Is there an experiment in increasing staff and waiting to see what happens?
"You could say that. But we could do something even more drastic, like deciding to manage two thirds in-house. We are not going to do that. If we are to do this, we have to do it with a certain amount of force. We have to build a team that is strong enough, and it has to be attractive to work with equities in AP Pension," says Ralf Magnussen.
"We are acquiring experience now, and then we will adjust our course in view of this experience. But we are working from a foundation of experience in the current equity management team. It will be measured just like the external managers. I believe it is very essential to set the requirements as high for your internal mandates as for the external," says Ralf Magnussen, CIO at AP Pension.
AP Pension hires new equities chief
Denmark's Kirstein splits business, launching Spektrum
Danish, Norwegian pension funds target developing countries
"The AP Funds became my Hotel California..."
English Edit: Marie Honoré