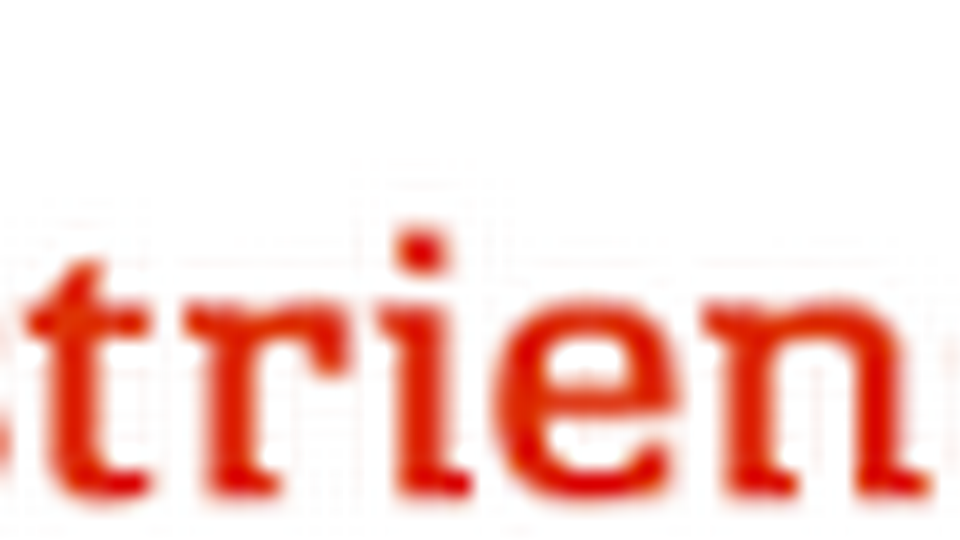 A newly-constructed hospital building in Næstved in 2015, a a 14-storey office property in Aarhus in 2016 and a commitment this year to invest DKK 500 million (EUR 67 million) in growing Danish provincial cities. The list of Industriens Pension's recent Danish real estate investments may not match the volumes of the insitution's larger competitors such as PFA, Pensiondanmark, and PKA – but its interest in acquisitions is completely intact.
The current Danish real estate portfolio with its value of DKK 3.25 billion is to be increased to more than DKK 8 billion over the next few years – growth of more than 150 percent, says Peter Frische, head of real estate investment at Industriens Pension, in an interview with EjendomsWatch, an AMWatch sister site.
"Over the coming years, we are going to invest more than DKK 5 billion, and real estate will at the same time constitute a larger share of our pension wealth, which is also growing constantly," says Peter Frische, mentioning that the focus for purchases is on offices and residential properties.
Pension fund in growth
"We would like more commitment to residences in optimized and fully developed buildings, because they require fewer resources for development. But we follow the market and are also interested in proect properties," he says.
Industriens Pension, which is owned by Danish Industry and COIndustri, has around 5 percent of its investment assets in properties. Every year pension contributions grow – last year by DKK 8.4 billion – while correspondingly a little over DKK 5 billion was paid in pensions and insurance to the approximately 400,000 members.
The combination of the expected return on investments and high pension contributions means that Industriens Pension's wealth is expected to grow significantly for many years to come.
"We need to get critical mass in our Danish property investments. We have been saying this for a while, but there is no doubt that our appetite is completely intact even though prices are high and the expected return on some of the property types is not as high as we might wish. But return and risk on individual investments must of course proportional to ther investment assets, " Peter Frische says.
And by focusing more on residential properties, he denies that it necessarily entails greater risk: "Whereas central shopping street properties in Copenhagen has previously been considered an almost safe investment, we believe that we can achieve the same level of rental security in office buildings and better security for residential properties in Copenhagen and Aarhus, where demographics raise the demand, " Peter Frische says.
Approaching the limit for the most expensive homes
At the same time, he is not blind to the fact that price developments in parts of the housing market, primarily owner-occupied apartments, have gotten so much out of hand that the Danish Central Bank and bank economists have begun to knit their brows.
Industriens Pension also keeps an eye on the situation, like PFA and PKA, which also on Tuesday said that they are on the alert.
"I wouldn't say that I'm worried about the current price development of the real estate market as a whole. But we are approaching a limit to how many more expensive luxury residences are needed for in a city like Copenhagen needs," says Peter Frische.
In Denmark, Industriens Pension last year bought one of the landmarks of Aarhus, the 14-story high-rise Europahuset (English: The European House), which was finished at the end of 2016 with a market value listed in the accounts of DKK 280 million. The deal was made with a required rate of return of 4.6 percent, and the seller was asset manager Standard Life, which bought the property the previous year for DKK 234 million with a subsequent million investment in upgrading. Last year, Industriens Pension purchased a chain of 36 freeway stores in Denmark, a total investment of DKK 1.1 billion. However, the investment does not represent property, only an infrastructure investment, which the pension fund owns around 17 billion worth of.
Part of the property portfolio could also be in public-private partnerships, where Industriens Pensions as an investor in, for example, hospitals or other forms of public construction, gets a long contract of 25-30 years with guarantee that the tenant does not relocate.
"We really want to participate in more OPP projects, which give us the stable and long-term income that we like. We are already involved in hospital projects in Næstved and Slagelse, but we are definitely interested in more if we spot any good investment cases," says Peter Frische.
English Edit: Marie Honoré