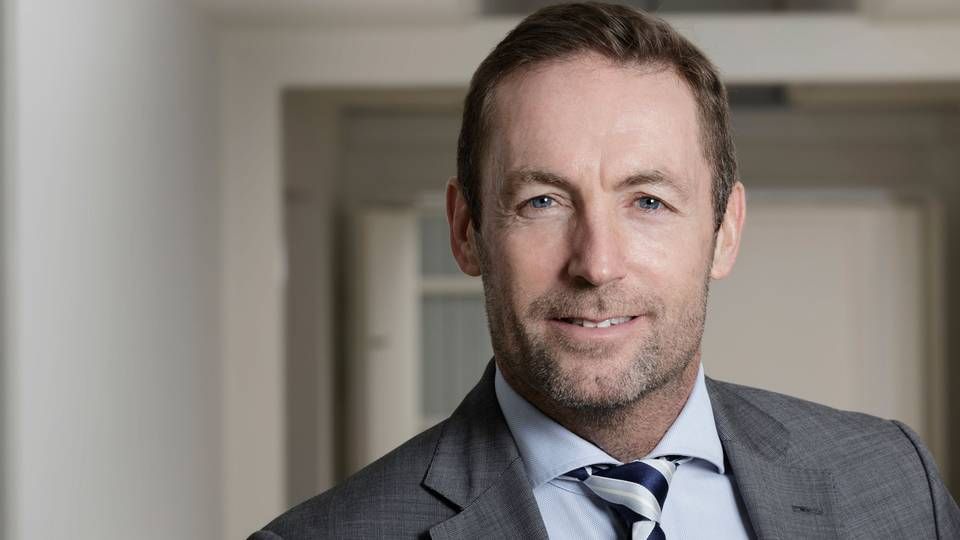 Sparinvest has appointed Chief Investment Officer (CIO) Jørgen Søgaard-Andersen as deputy CEO as of Jan. 1, 2018.
The 51-year-old joined Sparinvest from Nordea in April 2016, and immediately joined the executive board, which was expanded to five members from four. After his appointment as deputy CEO, he also continues as CIO.
"We are facing some challenges, and it is good to share the challenges between two people. And Jørgen has a different profile than I have. My background is as a banker, while Jørgen is an investment man," says Per Noesgaard, who has been in charge of the Danish asset manager for more than 20 years, now managing a total capital of DKK 84 billion (EUR 11.3 billion).
The new deputy CEO does have a different background from the banker Per Noesgaard. Jørgen Søgaard-Andersen is a civil engineering graduate, a degree which he quickly expanded with a PhD. in mathematical models in computer science at the Technical University of Denmark (DTU) after a research visit at the Massachusetts Institute of Technology (MIT).
From 2007 to 2013, he was the first head of risk management at ATP Alpha, and he became director of ATP Alpha Fondsmæglerselskab A/S in 2011.
Growth ambitions
The challenges referred to by Per Noesgaard are Sparinvest's growth ambitions. This year the goal is to reach DKK 90 billion under management, and in 2019 the figure would ideally be around DKK 100 billion.
The background for the growth ambitions is about expenses.
"We must make sure that prices are competitive at all times, and there are two ways to do it – either to save it or to make the cake bigger, and that's the last thing we are aiming for," says Per. Noesgaard.
In the past two years, Sparinvest has increased its assets by around DKK 14 billion.
Per Noesgaard says that growth must come both through Danish banks and Sparinvest's foreign venture, which was started 16 years ago, and now accounts for 20-25 percent of total assets under management with activities in 14 European countries.
"We would like the foreign part to grow more than the Danish. Jørgen's strong point is clearly the product side of things. We have a very good product palette today, but it needs to be constantly refined, and he is eminent at that. He has a good understanding of our customers' needs and taking the right positions," says Per Noesgaard.
Crown prince
This is the first time Sparinvest gets a deputy CEO, and naturally, the question is whether Jørgen Søgaard-Andersen's hiring should also be seen as the engagement of a crown prince.
"We are definitely signalling that come the day, Jørgen is a potential heir. This is the first time we have had a real second-in-line, but we're also a big company. But I'm not finished with Sparinvest yet," assures Per Noesgaard, who turned 60 in December.
English Edit: Marie Honoré