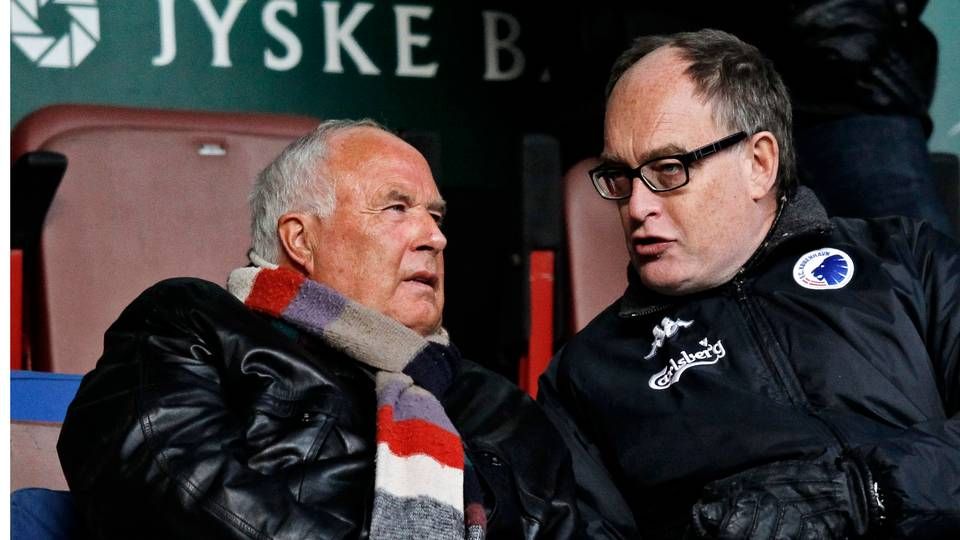 Danish business figures jailed for stock manipulation
The prison sentences passed by the High Court of Eastern Denmark in the stock manipulation case are tough, but fair, says senior prosecutor Jan H. Hansen according to news agency Ritzau. "I'm very satisfied with the court's ruling, which shows that our judgment was right from the beginning." "It has been decided to send a clear signal that this kind of conduct, systematically manipulating stock prices, is not tolerated in a society where the financial system depends quite a lot on good intentions," says the senior prosecutor. Two former industry executives in sports company Parken – Flemming "Don Ø" Østergaard and Jørgen Glistrup – have been sentenced to 18 months in prison. They traded in Parken's own stocks, which affected the price. The two famous businessmen have been found guilty of stock manipulation, the court pronounced Thursday morning. The legislative basis for the decision is uncertain, so market players should be concerned, says Jørgen Glistrup according to Ritzau.
Bankinvest names new Chief Strategist
The Danish asset manager Bankinvest, which is owned by a number of Danish local and regional banks, has fired Chief Strategist Frank Velling, who has worked at Bankinvest for the past eight years.
The money manager has named current senior strategist Jakob Vejlø as new Chief Strategist. 50-year old Vejlø came to Bankinvest in 2016 from a job as Chief Strategist in private wealth manager Wealth Management Fondsmæglerselskab in 2016, but was also senior strategist at Bankinvest from 2009 to 2013. Previously, he has worked as senior portfolio manager at Storebrand Gjensidige Nor in Oslo, and as chief economist at Unibank, which today is part of Nordea.
Carnegie brings in new head of equities from SEB
Carnegie has brought in a new head of equities, Erik Schødt, who was previously in SEB. He is to succeed Nikolaj Kosakewitsch, who accepted the position as president of Nasdaq Copenhagen, reports Danish business daily Børsen.
B&O brings in new head of communications from Danske Bank
On June 1, Jens Gamborg takes up the post as head of communications at Bang & Olufsen. His official title will be head of Group Communications, and he will be responsible for the company's internal and external communications, Bang & Olufsen states in a press release. Jens Gamborg, 34, comes from the position as head of marketing and communications in Corporates and Institutions at Danske Bank.
Do you have a tip about interesting people or stories within the asset management industry? Get in touch at am@finanswatch.dk
English Edit: Marie Honoré