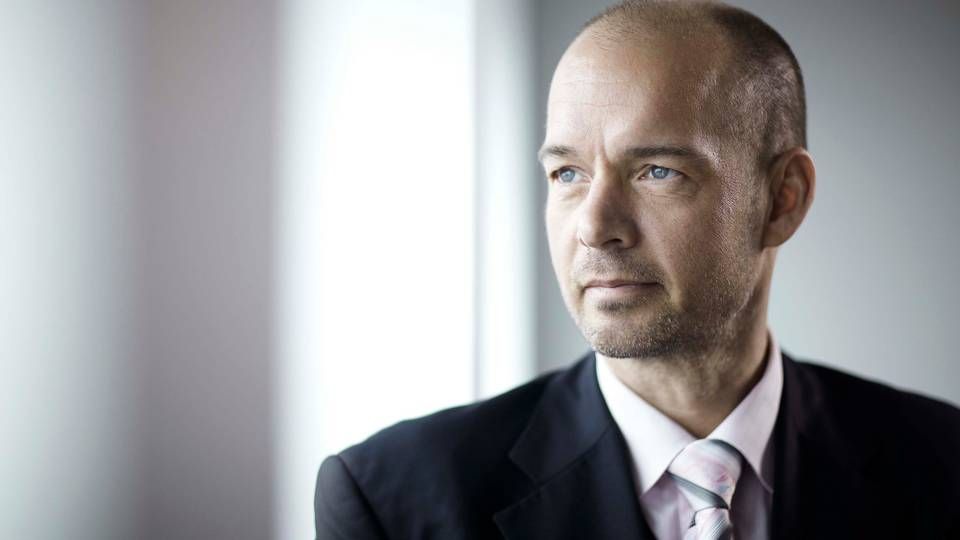 What career path did you envision for yourself when you were younger?
"As a child I moved from western Jutland to Brussels, where I went to high school. Ending up literally in the middle of Europe early on gave me an international perspective on many things – it laid the foundations of my desire to work in a field with international features of some kind. That said, as a young man I really wanted to become a film director – creating such art and working with the interplay between actors – maybe in the next life!"
When did you decide on the career path that you're on today?
"I had a good friend in high school who was already deeply immersed in stock market investment, thinking big thoughts about developments in global economics and politics. We played chess together and talked about the global development. He inspired me to learn more about economic and financial relationships. This shaped my decision to study economics at university with a view to take the financial path."
What part of your education has been most useful in your career?
"They say that your education shapes the way that you reason, so we are probably dealing with a whole coherent effect from education to career. That said, I remember during my MSc. Economics studies that subjects relating to international monetary, economic, and political relationships were the most rewarding to me. But also my time in high school in Brussels – where I went to school with students from all the European countries – really taught me something about the different cultures in Europe. That has been useful since."
What part of your CV represents the most drastic change in your career path?
"I had a very exciting beginning of my career at Nordea Markets ("Unibørs" at the time) as a macro analyst from 1990-91. Being a part of the biggest trade scene in the Nordics throughout the 90s with a lot of talented colleagues and connections in every direction was just my cup of tea. In the meantime, however, I felt a growing urge to get closer to the asset managers that we serviced. In 2001 I got my first job as a portfolio manager at Gjensidige Nord Kapitalforvaltning in Oslo, and since then I've worked with asset management. The switch from sell side to buy side has been the biggest change in my career."
Which leader in the industry has been most inspiring to you career-wise?
"Personally I've had a wide range of very skillful bosses who have made a deep impression on my way of doing things. In overall terms, I think the "heavyweights" in the American financial sector are very inspiring – or maybe more fascinating. Not to take as a guide, but as an exponent of what is happening in the global financial arena. I'm thinking of e.g. J. P. Morgan's CEO through more than 10 years, Jamie Dimon. He has an impressive charisma and credibility to him, although the bank of course also suffered bruising during the financial crisis. Or Blackrock's Larry Fink, who in just a few short years has built the world's biggest asset management company. It's interesting to listen to such people's messages."
English Edit: Marie Honoré