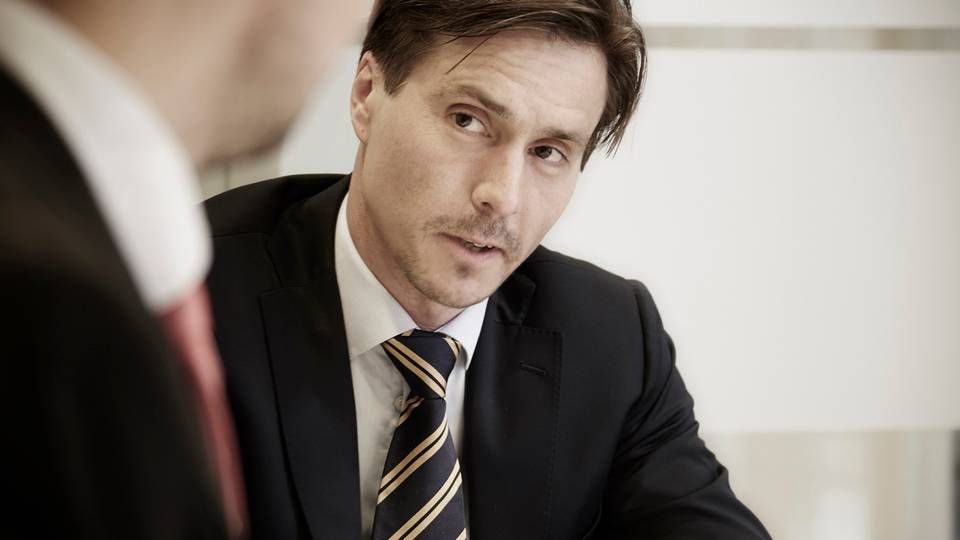 In 2011, Mattias Martinsson and three other partners founded the Swedish asset manager Tundra after a visit to Pakistan where he became fascinated with the Pakistani equity market. As a former portfolio manager of Russian equities, he saw new opportunities in the emerging markets such as Pakistan, Vietnam, Sri Lanka, and Nigeria.
What career path did you envision for yourself when you were younger?
"I knew pretty early on that it would be something with business. I sold computer games, then strawberries, and later on started a Karaoke-business and was constantly looking for new business ideas. I found out about the existence of equity markets at around age ten but it was always a part-time hobby alongside the other projects I was attending to."
When did you decide on the career path that you're on today?
"That was during the summer of 1989. For my high school I had chosen engineering. Math came easy to me and I thought it would be a broad education well suited for further studies. Then I suddenly realized I would never work as an engineer. It would always be business for me, so over the summer, I swapped my choice to Economics/Finance instead."
What part of your education has been most useful in your career?
"I think the most helpful classes were the first 40 points in Economics. Everyone should take those classes, regardless of occupation. Accounting is also helpful further on. Company valuation and the financing parts I already knew when I started at university. I think all educations would be well-served in having more practical classes, with lecturers that actually do what the students eventually want to do."
What part of your CV represents the most drastic change in your career path?
"It was definitely when I left my first employer and a very lucrative position as Co-Head of Emerging Markets to start up a subsidiary together with my first employer. That experience taught me the importance of properly choosing your partners. Even though I eventually had to admit failure in that venture, I left with the knowledge, that I had what it took, both as a fund manager and as an entrepreneur. Already on my way out, I told myself: "Do it again, and do it right this time"."
Which leader in the industry has been most inspiring to you career-wise?
"Many people have inspired me throughout the years. Before moving to Stockholm I was fascinated by the high profile sell side profiles of the business at the time. People like Mats Qviberg and Patrik Brummer. Mats Qviberg was the reason I nagged my way into Hagströmer & Qviberg as a summer intern 1995. But I was almost equally fascinated by the early buy side profiles like Adam Gerge and Henrik Didner, or more aggressive investors at the time like Martin Ebner. Once I started working, two investors that I always thought stood out a bit from the rest were Sven Norfeldt and Staffan Rasjö."
"Nobody in my social circle had any idea what my occupation was"
A former war correspondent went corporate
Chief strategist: Nordea lifts up talented youth
From London to Paris servicing Nordic investors
Theoretical statistics turned out to be some of the most useful knowledge