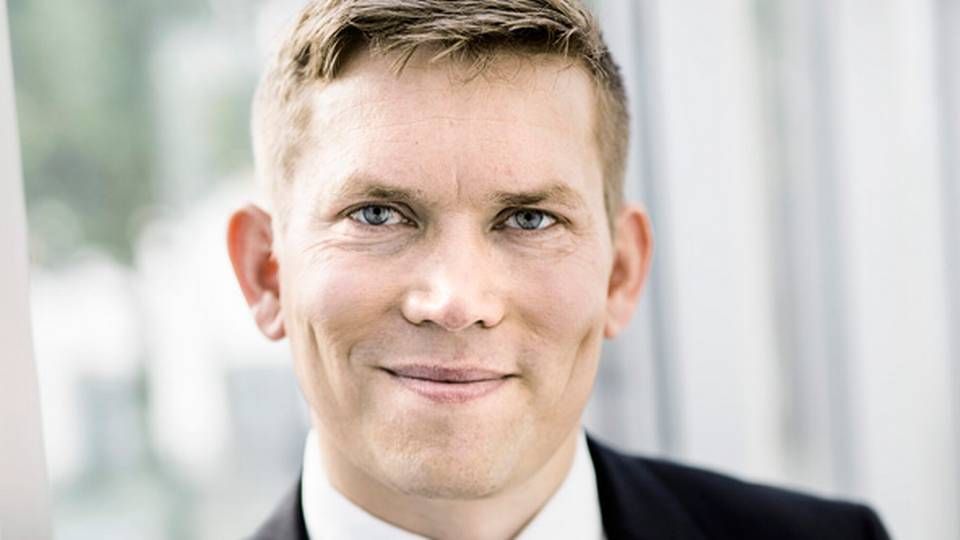 What do you expect of your three-year-old back home? That he or she can walk and talk on their own? Maybe even get dressed without much help? Beyond that, the greatest expectations to a child are mostly for the little angel to keep turning your world upside-down with that childish, curious, and carefree approach to your established everyday life.
Danske Bank has the same expectations to MobileLife – that the unit will upend the concepts, problems, frictions, and customer experiences where it makes sense and create added value. Exactly like how small children sometimes shake up their surroundings with their innocently naive questions and complete ignorance of common practice.
"The purpose of MobileLife thee years ago was on one hand to push digital innovation far enough from its origin to thoroughly reconsider the established part, but still keep it close enough to the origin to have access to all the tools that the bank had available, and still be able to bring our results back to the bank," says Haldrup, Head of MobileLife, to FW Asset management's digital relay interviewer.
As opposed to normal startups and Fintech companies, Haldrup has a tidy sum of money at his disposal, mostly at his own discretion, to strengthen Danske Bank's customer relations through digitalization.
"True, there is a considerable burn rate. But you have to weigh it against the size of what we are working with. The bank has a significant development budget for, for example, real estate. So yes, there is a high burn rate, but it is proportionate to our work," says Haldrup, not willing to disclose exactly how much money MobileLife actually consumes on a yearly basis.
It looks like a startup environment, but...
MobileLife feels nothing like Danske Bank when you look around the building. No nameplates, no department signs. Haldrup's door only reads "Senior Janitor" in large lettering. Multicolored paintings involving words like "Social Disruption" hang everywhere in the completely see-through building, where it seems that the restroom is only place to hide.
This very startup-like atmosphere is how MobileLife has been able to draw in people who had otherwise sworn they would never work for a bank.
"This is corporate innovation. But it's important to mention that this is not an idea factory. We have everything from strategy people, marketing people, credit people, and IT developers. The whole package. So we can actually walk our things all the way through from a simple idea to a product on the market. That's the difference between being an idea unit to a complete incubator," Haldrup explains while drawing directly on the table we are sitting at with a boardmarker. The boss has no use for a classic heavy oakwood table here.
No direct focus on bottom line
Because MobileLife is very much about making space for creativity and out-of-the-box thinking, there are no specific requirements for positive numbers on the bottom line. But the value creation must be there somewhere along the way:
"Every venture that we start in MobileLife is run with a commercial focus. That also mans that they ultimately have to create value. Value can be many different things, though – like revenue, but also the creation of much more effective procedures that will save money in the future," says the "Senior Janitor".
"Furthermore, most ventures are more than just an extension of how things are done today, which is why we work with a venture investor mindset. In many cases it means that we have a longer time horizon until the commercial value is realized, while on shorter sight there are other success factors, such as the number of users and customer satisfaction."
There are only two classic light blue shirts to be seen in MobileLife's cafeteria, but there are many people in shorts, and even one in a rainbow colored knit sweater. The age distribution is bottom heavy, and there is Nordic cuisine on the menu. This is clearly Danske Bank's bold younger brother. However, the rebel's eternal challenge is to avoid complacency and becoming indistinguishable from the rest. Voices have already been heard saying that MobileLife has become too corporate and does not at all resemble a startup any longer despite the casual atmosphere.
This makes Haldrup laugh, visibly satisfied: "I would almost be disappointed if people didn't perceive us like that We don't want the volatility of quick decisions on external partnerships. But in our currently ongoing ventures, we want a high frequency of decisions. We don't do steering committees that meet once every three weeks around here," Haldrup explains. Not really a startup, not really corporate – a kind of bastard.
Creativity under tight control
MobileLife's way of investing money can also seem kind of rigid, says Haldrup:
"We don't just put money in something and then see how it goes. That is why we have a frugal west-coast Dane (This would be Haldrup) in charge of this." Haldrup smiles while pointing out that when he travels the world to inspect startups and innovation units, there is often more smoke than fire, and that will not work for MobileLife.
"It's not about suddenly getting an idea while in the shower. Innovation is about structure. And about putting together a team of competent people with a certain liberty of action within this structure."
If it is difficult to stay non-corporate and keep challenging the establishment, then how does Haldrup view MobileLife's future in the long run?
"We have to constantly increase the distance to the rest of the bank. If we stopped moving and improving, we would become irrelevant," Haldrup says emphatically.
For this reason, Haldrup believes that MobileLife could be either larger or smaller in a few years. Depending on how well the department continues to pioneer the territory of catching hold of customers' hearts, minds, and wallets through digitalization.
Saxo Bank: The future belongs to the transparent and the platform pedants
Ken Bechman, CBS – The Digital Relay: Banks have head start in Asset Management race, but must gain customer trust
Michael Albrechtslund – The Digital Relay: Fintech industry should learn from the established financial sector
English Edit: Marie Honoré