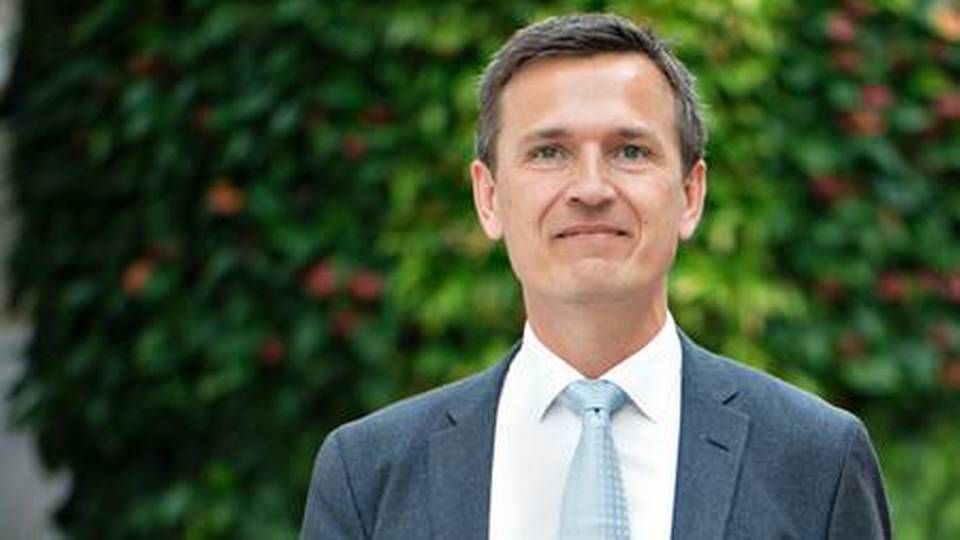 COO leaves Nordea Liv & Pension
Nordea Liv & Pension's Chief Operating Officer, Lene Østerberg, has stepped down from the position, as confirmed by Head of Communications at Nordea Liv & Pension, Mikkel Bro Petersen, to FW Asset Management. Østerberg is switching to a new position within the Nordea group. The bank states that she is moving to the Wealth Management unit, but does not disclose what her new position is. According to Nordea, Østerberg chose to make the change herself. It has been just 18 months since she left a different position at Nordea for the job as COO of Nordea Liv & Pension, then describing it as a ''dream job''.
Nordea Liv & Pension loses CIO
Nordea Liv & Pension has also waved goodbye to Chief Investment Officer Anders Schelde, who has resigned in favor of MP Pension, where he has been appointed to a similar position as CIO.
Carnegie brings in new co-head of Investment Banking
Johannes Vasehus Sørensen will be co-head of Investment Banking at investment bank Carnegie as of January 2018.
Danske Bank lays off two Private Equity executives
Danske Bank is moving the administration of Danske Private Equity to Danske Bank Asset Management. This has led to the dismissal of the asset management company's two top executives, managing partner John Danielsen and senior partner Peter Thellufsen. "The goal is to strengthen Danske's overall investment competencies in private equity and alternative investments in general," Danske Bank writes in a statement. The new head of Danske Private Equity will be Michael Nørgaard.
Former Danske Bank boss invests in IT startup
IT startup Legal Desk now has a new investor in Niels-Ulrik Mousten, former CEO of Danske Bank's asset management company Danske Capital and current deputy chairman of PFA, according to Danish business daily Børsen.
Nordea loses senior analyst from Markets unit
32-year-old Felix van Bergen is leaving Nordea Markets in favor of publicly listed company Coor, a service company that runs and manages businesses including in the field of catering.
New banking analyst at Handelsbanken
From August 1, 44-year-old Thomas Eskildsen is a new banking analyst at Handelsbanken Capital Markets. Handelsbanken states in a press release that the new addition to the team, brought in from Jyske Markets, is to be part of the financial research team with a primary focus on Danish banks.
Handelsbanken's financial analyst joins rival
This past spring, FinansWatch reported that Nordea recruited ABG Sundal Colliers' analyst Jakob Brink, and now ABG Sundal has recruited from Handelsbanken in order to to fill the hole in the company's analytics unit. As a result, Mads Thinggaard will take the job as analyst of banking and insurance at ABG Sundal as of Aug. 1. Tue Østergaard, Managing Partner at ABG Sundal in Denmark, confirms this.
LD completes female leadership with new CFO
Lønmodtagernes Dyrtidsfond, LD, breaks with the male dominance of executive offices across the financial sector, and can now boast an executive team that consists exclusively of women. LD brought in Charlotte Mark as new Chief Financial Officer to succeed Lars Wallberg, who resigned this past spring in favor of a position as top executive at Foreningen NLP. Mark is leaving Sampension and her position as head of the investment organization in equities and alternatives. When she takes office on Sept. 1, LD's executive team will be made up of CEO Dorrit Vanglo, Chief Client Officer Else Nyvang, and CFO Charlotte Mark.
New recruitments at Nordea
John Hernander, CIO Nordic, Finnish and Swedish Equities, announces on Linkedin, that Nordea for the Nordic, Finnish and Swedish Equity boutique has "recruited four individuals to strengthen the research capabilities":
Pontus Dackmo
Pontus Dackmo has over the past three years worked within Nordea Markets where he has been instrumental in building the Nordea Markets UK operations. Pontus will join the team as portfolio manager with Marie Karlsson on Finnish Equities and as portfolio manager on Olympiafonden with John Hernander, besides also working as an analyst. Before joining Nordea Pontus he has worked for Danske Bank and ABG Sundal Collier. Pontus will join on Sept. 1 2017 and will work in Stockholm.
Kristin Dahlberg
After living in London for 10 years, covering Nordic banks, Kristin Dahlberg will move back to Stockholm to join the team as senior analyst. Dahlberg has worked both as a sell side analyst and within debt capital markets, credit analyst, and at Moody's rating agency. Dahlberg currently works at Jefferies International, and has previously worked at State Street, Moody's, and ABN/RBS.
Kalle Karppinen
Kalle Karppinen will join the team as senior analyst located in Finland. For the last almost 15 years he has been working as sell side equity analyst at Danske Bank and eQ Bank.
Viktor Kockberg
Viktor Kockberg, who is currently working as Investor Relations manager at Metso, will move from Finland to Stockholm to join the research team as junior analyst. He has been working at Metso for the last four years, and before that at Handelsbanken.
English Edit: Marie Honoré