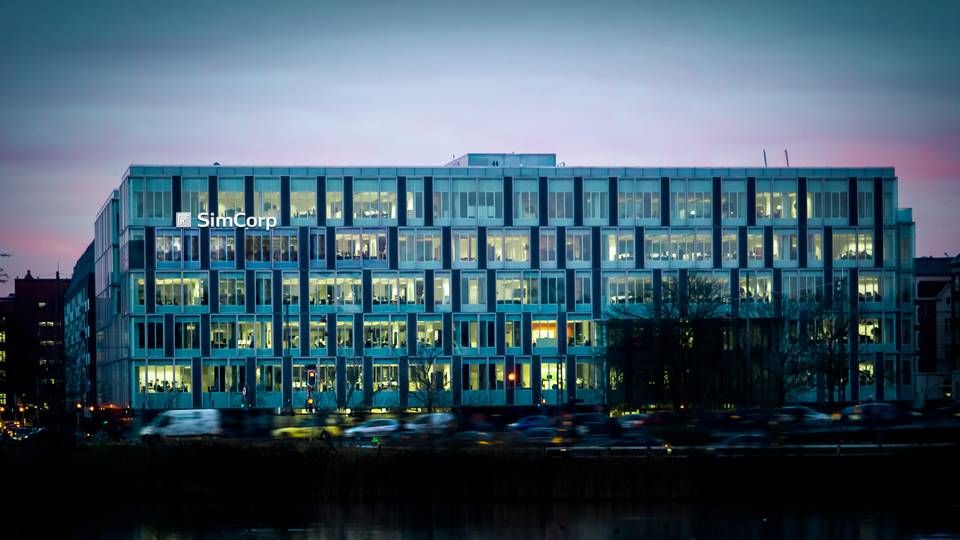 Denmark's Simcorp saw its business grow strongly last year, with revenue rising to EUR 343.3 million in 2017 from EUR 295.9 million the year before.
Earnings before financial items and tax rose to EUR 88.9 million from EUR 68.2 million, according to the financial software-maker's annual report.
In the last quarter alone, Simcorp's revenue grew to EUR 114.2 million, up from EUR 101.6 million in the same period the year before.
Looking ahead to the full-year 2018, Simcorp expects current growth to continue.
The company expects revenue to grow 10 to 15 percent, and the profit margin is expected to be at between 24.5 and 27.5 percent of sales in local currencies, according to the report.
According to the annual statement, the fourth quarter of 2017 was marked by a high activity level in the area of professional services as well as record high licensing sales to existing customers.
Higher licensing income
Chief Executive Klaus Holse said he was pleased with the large increase in income seen in 2017 from professional service sales, and said the firm's customers had broadened their use of Simcorp Dimension software.
Increasing licensing income was a priority for the company, Holse said in the annual report.
"After 2016, when we signed several big deals with some the world's largest capital management firms, we have seen a declining number of new gains as well as the size of our average deals and thereby a lower income from new licenses," he said.
"Despite an overall fine performance in 2017, increasing incomes from licensing is a priority for 2018," Holse said.