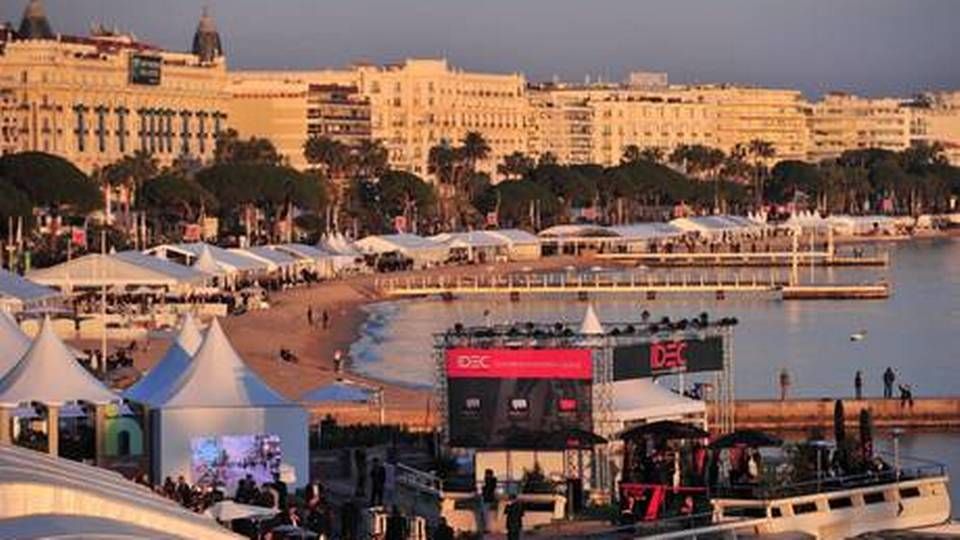 Where should investors go to find the real estate investments of the future?
Real estate brokerage Colliers answers the question in its latest analysis, Cities of Influence. The study came out on Tuesday in connection at the start of this year's real estate and investment convention in the southern French city of Cannes -- where EjendomsWatch, AMWatch's real estate-focused sister camped out for the week.
The report focuses on 50 European growth cities and reviews and ranks the cities based on how attractive they are for investors and property users, in terms of access to talent and living standards compared to economic output and productivity.
Copenhagen is ranked number 20. In the category Employer Key Factors, which relates to the conditions for doing business within a country, Denmark's capital ranks third.
"The Danish economy is one of the most stable in Europe, and it supports an attractive investment climate. Companies in Denmark also enjoy accommodating conditions for doing business, and we have a flexible labor market with a relatively highly-educated work force with strong IT skills. Those factors are reflected in the analysis," Jeppe Schønfeld, CEO of Colliers International in Denmark, told EjendomsWatch aboard the firm's yacht -- moored in Cannes.
The Nordic capitals of Helsinkii and Stockholm, and Switzerland's city Zürich, are among the top five cities based on workforce orientation. Europe's most attractive cities for investment are topped by London, which remains in first place for the second consecutive year, followed by Paris, Madrid, Moscow and Birmingham.
About the analysis
The eight parameters of the analysis:
1. Economic output
2. Workforce catchment
3. Workforce orientation
4. Future employment capacity
5. Fresh talent
6. Employee 'aspirational' factors
7. Employer costs
8. Employer key factors
Nordic ambitions
With the exception of Paris, the top-20 list of attractive cities is dominated by cities from the north-western, European markets. The remainder of the list is composed of cities in England, the Benelux countries, Scandinavia and Germany, including the German-speaking cities Zürich and Vienna, the analysis shows.
Looking closer at Scandinavia as a region, Stockholm and Copenhagen are emphasized as driving forces in making the region attractive for persons or companies with investment capital.
The Swedish capital is ranked far higher the Danish ditto, coming in at an overall ranking at 11th place. In the categories Economic Output and Workforce Catchment, Stockholm is ranked at fifth place.
Despite Denmark not being ranked in the top five of the other seven categories, Jeppe Schønfeld nonetheless considers Copenhagen to be an attractive city for investment.
"Despite this year's anticipated interest rate hikes and returns being under pressure, we still have almost perfect investment conditions in Copenhagen, because we have a growth economy with declining stagnation, an expectation for rent levels to remain constant, or perhaps even raise slightly, and, last but not least, extremely effective and cheap mortgage financing.
English edit: Daniel Frank Christensen
Top 20 most attractive cities
City
London
Paris
Madrid
Moscow
Birmingham
Munich
Edinburgh
Zürich
Milan
Manchester
Stockholm
Bristol
Leeds
Frankfurt
Dublin
Stuttgart
Vienna
Berlin
Cologne
Copenhagen
Hamburg
Amsterdam
Helsinki
Glasgow
Utrecht
Rome
Barcelona
Prague
Lyon
Lisbon