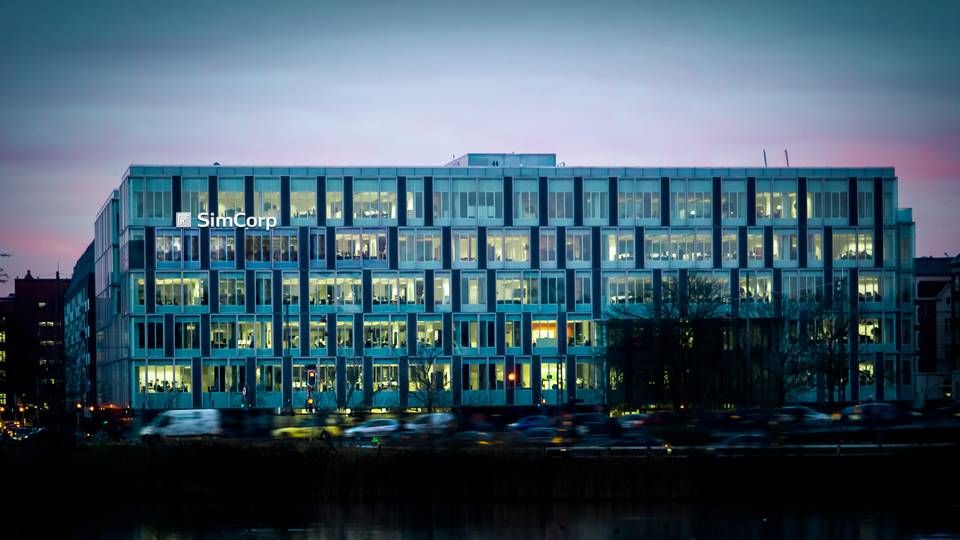 Business is booming at Simcorp, according to second quarter results just published by the Danish fintech firm, which showed revenue climbed by EUR 8 million, or 10 percent, from the same phase last year.
Revenue totalled EUR 83 million against EUR 75.1 million in the second quarter of 2017, Simcorp's Q2 interim report showed.
The firm's EBIT rose 6 percent to EUR 14 million, up from EUR 13.2 million in the corresponding period last year, while net profit was up EUR 1.8 million at EUR 11.2 million.
Measured in local currencies, revenue growth is expected to be between 10 and 15 percent for the full year, whereas the expectation for EBIT margin measured in local currencies remains at between 24.5 and 27.5 percent.
Considerable jump in stock quote
So far, 2018 has been very profitable for Simcorp. In August, the company's share price reached a record high of DKK 579 (EUR 78), having started this year at DKK 351.
The strong financial performance in the second quarter is not the only success for Simcorp this year. On 18 June, it was listed on Denmark's C25 equity index, a capped index of the most-traded shares on the Danish market.
"When we were listed on large cap about two years ago, it was amazing. In the meantime, some of the largest financial institutions in the world have chosen our products, and we have increased our value significantly. Needless to say, we're extremely proud," Klaus Holse, Simcorp's CEO, wrote in an email to AMWatch's siter site ITWatch.
Englsih Edit: Lisa Castey Hall Nielsen