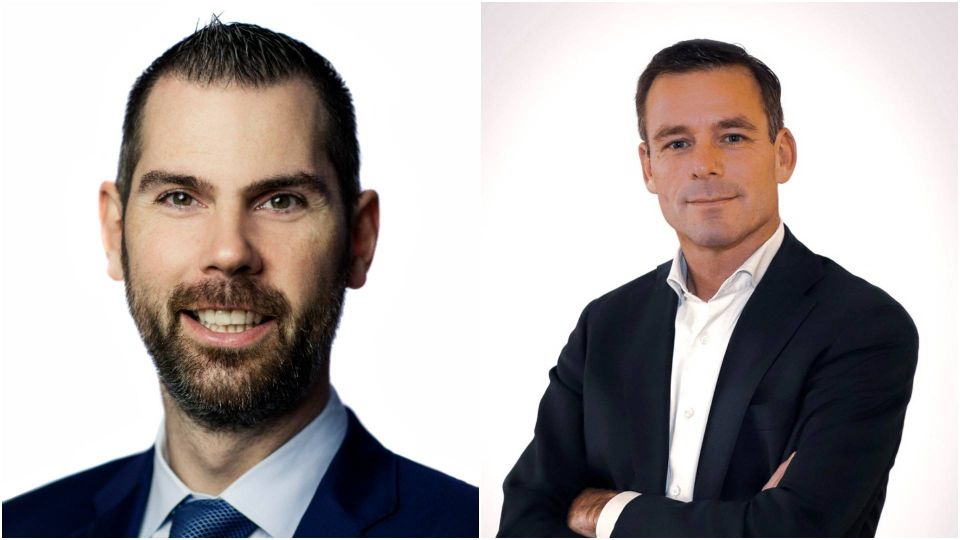 Asset manager Robeco believes it has solved a problem facing many investors: how to combine passive equity investing and sustainability without compromising diversification.
Critics argue that managing a passive equity portfolio sustainably is practically impossible because of the broad holding list, but director for sustainable index solutions at Robeco, Frank Wirds, believes the manager's new SDG Low-Carbon index family provides a credible sustainable alternative for passive investors.
A key reason is that EUR 201bn asset manager has kept the tracking error at 1.5%, Wirds highlights.
"This is important because clients and prospective clients would consider using this index to replace a large chunk of their passive equity index allocation," Wirds says, and continues:
"The ability to combine our SDG framework with a low carbon overlay - the best of two worlds in terms of positive impact in listed equities – and a tracking error of around 1.5% makes these indices unique."
Robeco developed its first index for a large institutional investor in 2015. This was a bespoke multi-factor index that exploits the value, momentum, low volatility and quality factor premiums.
Two years later, the multi-factor solutions were made widely available, and the journey into index designing started.
"In 2019 and 2020, more and more clients were asking whether we could design indices with a sole focus on sustainability as core equity portfolio holdings and as a sustainable alternative to passive indices. That's the background for the design of the SDG Low-Carbon suite," Wirds explains.
Three-step process
Unlike the biggest index providers MSCI, S&P and FTSE Russel, Robeco's heritage is pureplay asset management. Wirds and Eestermans hope this fact can benefit the firm in terms of index construction and liquidity considerations.

"Compared to other index providers, given our asset management background, we see ourselves more as a sustainable investment solutions provider where the index is the delivery mechanism of choice, simply to make Robeco's sustainability intellectual property available to investors in a transparent and low-cost way," Wirds explains.
Robeco has applied a three-step process to differentiate its solution from the market benchmark.
The first step is to exclude companies that do not contribute to three UN development goals: 7 (affordable and clean energy), 11 (sustainable cities and communities) and 13 (climate action) using its inhouse SDG framework. These excluded companies are dubbed climate laggards by Robeco.
The next step is to incorporate input from Robeco's Climate Strategy team to identify the worst sub-industries going forward based on forward-looking elements beyond current and past emissions.
The third step is to use the SDG framework within the worst-polluting industries to identify which companies have a positive contribution to one of the three climate SDGs.
Robeco calls these companies climate leaders.
"Climate leaders are companies that might have a relatively high carbon footprint based on their current and past emissions, but are driving green innovations and are therefore essential in the transition to a low-carbon economy," explained Lucian Peppelenbos, leader of the Climate Strategy team, when the asset manager announced the indices in February 2022.
One example is within utility companies. Many have historically had heavy exposure to coal and oil but there is a big difference in terms of how much they invest in renewables.
For the rest of the market, Robeco follows the market cap distribution. This combination results in a tracking error of around 1.5%.
"The combination of our SDG and low carbon frameworks in one solution is what clients seemed to like, as well as the low tracking error," Bas Eestermans, executive director of institutional sales in the Nordics, explains.
We provide them to wealth managers and private banks via an index license
While institutional investors are the key audience for the index suite, Robeco is in dialog with wealth managers that are considering launching indexed products that track Robeco's indices for their clients.
"We provide them to wealth managers and private banks via an index license. We don't manage the money ourselves and it can be a third-party asset manager - some of the larger clients implement our solutions themselves at their larger trading departments, and if a private bank wants to issue a sustainability ETF then they can use their own branding but utilize our index," Wirds says.
He is optimistic when it comes to both index licensing and the option for large institutional asset owners to utilize these indices as core holdings.
"There is an increasing pressure from beneficiaries and regulators and many asset owners can't stick to their current passive index allocation without making a shift towards a more sustainable version. This is where our indices can come into play," he concludes.
Swedbank Robur loses 5-star fund manager to Dutch player
Robeco navigates fierce competition with green solutions
Nordea picks Dutch investment manager as new preferred partner in ESG shakeup
Nordic pension funds' ESG policies have remarkable differences but also similarities, Robeco finds
Dutch fund manager makes a big statement against fossil fuels
Institutional client director sees asset owners tweak manager searches in Covid-19
Swedbank Robur loses 5-star fund manager to Dutch player
Robeco navigates fierce competition with green solutions
Nordea picks Dutch investment manager as new preferred partner in ESG shakeup
Nordic pension funds' ESG policies have remarkable differences but also similarities, Robeco finds