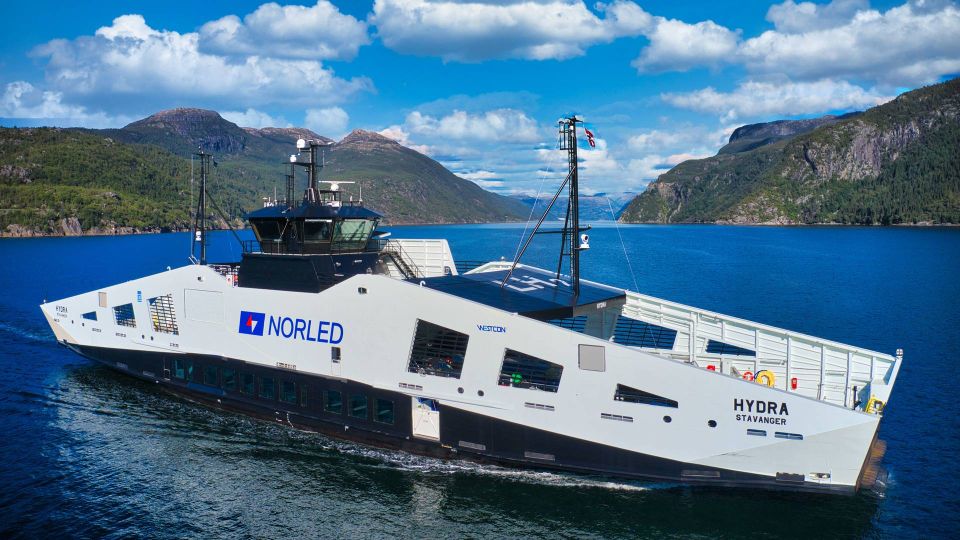 Real asset investor CBRE Investment Management and Finland's CapMan Infra, which each acquired a 50% stake in Norwegian ferry operator Norled AS in 2019, have now entered into an agreement for CBRE IM to acquire the entire stake managed by CapMan.
CBRE IM is making the investment on behalf of a fund it sponsors as well as some of its separately managed accounts, the USD 147bn asset manager announces in a statement.
Norled has a fleet of 41 ferries and 30 express boats operating on availability-based contracts.
In recent years, Norled has invested significantly in new types of vessels and eco-friendly technology, including hybrid and battery-driven vessels and the world's first hydrogen-electric ferry.
"We believe Norled continues to be an attractive European transportation infrastructure investment opportunity due to the long-term availability-based contracts, which have contributed to the resilience of these assets, coupled with the support of the Norwegian government's accelerated shift to green technologies," says Dr. Andreas Köttering, Head of Europe Private Infrastructure, CBRE Investment Management.
"We have appreciated partnering with CapMan to grow Norled and now look forward to further advancing this pioneering ferry company," he adds.
Since 2019, Norled has invested roughly NOK 2.5bn (EUR 250m) in renewing its fleet, according to the statement.
Water-based transportation is an essential part of Norwegian infrastructure, and the Norwegian government has set and is supporting ambitious targets for transport companies to transform the sector from diesel to renewable electric and hydrogen solutions.
"Since acquiring the company, we have established Norled as a successful stand-alone business by strengthening the management team, organization and tendering capabilities, while investing significantly into decarbonization of the fleet. The resilience of the business was further demonstrated during the Covid-19 pandemic, and we are proud to have won a significant new tender backlog, which forms the basis for Norled's future success and continued investments into the green shift," says Ville Poukka, Managing Partner at CapMan Infra.
CapMan Infra said the exit is the first from the CapMan Nordic Infrastructure I fund.
The transaction is subject to regulatory approvals and is expected to be completed later this year.
PensionDanmark CEO on how to develop society with pension money
CBRE appoints Nordic head of transactions and investments