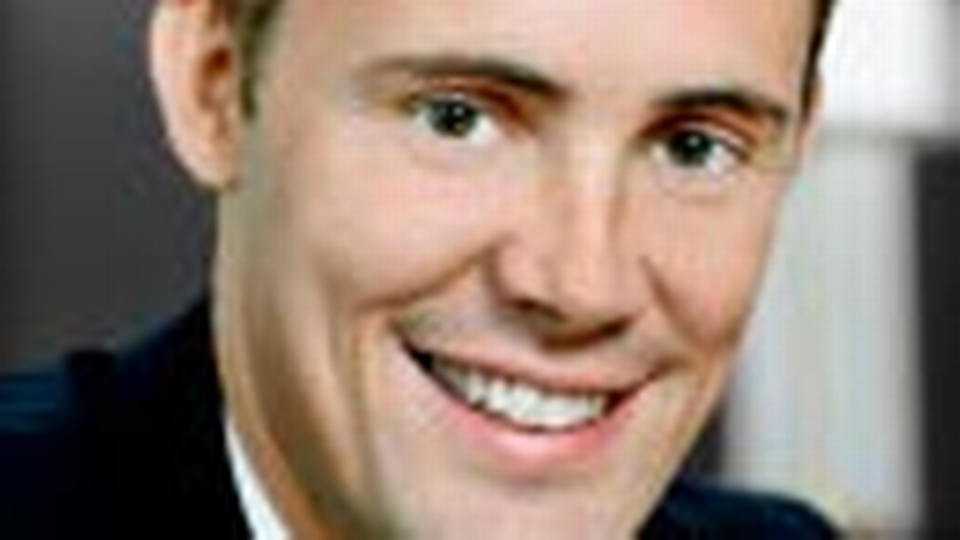 • Who: Rasmus Lind, 32
• What: Equity Portfolio Manager, MA in political science
• Where: Shifted from Gudme Raaschou AM to Industriens Pension on Jan. 1 2017
• When: After a good dialogue with Industriens Pension, I made the decision to transfer at the end of October last year.
• Why: I chose to shift to Industriens Pension, because after 8 years in Gudme Raaschou, five of those as portfolio manager, I found that it was time to try something new and pursue new challenges. Industriens Pension has a good reputation as an employer, and as such appeared as an attractive organization to join. I can now confirm that that is indeed the case.
• How: With my experience as portfolio manager for foreign equity at Gudme Raaschou AM, I can strengthen Industriens Pension's internal share management, and particularly European shares.
• Whether: ... Industriens Pension stands out from their competitors? Industriens Pension is one of Denmark's youngest and most successful pension companies, and it's a company in growth. At the same time the company has a good size. We manage DKK 150 billion, and we are approx. 25 employees in the investment field. All in all, approx. 180 are employed here. So there's a critical mass while there's also plenty of work space with short decision-making processes and a short distance to top management.
• Which: … three things are important to you when choosing a workplace? Competent and enthusiastic colleagues, exciting challenges, and responsibility.
More about people
Jacob Bastholm has for the past six years been head of Investment Banking at Carnegie in Denmark, which involves providing financial advice to companies as regards e.g. fusion, acquisition and IPOs. A position that he will continue to hold beyond being country manager of Carnegie in Denmark. Before Bastholm became chief of Investment Banking at Carnegie, he had spent just about six years as manager of Danish corporate activities in Handelsbanken. He also spent a number of years working with corporate finance activities in Morgan Stanley and the now-defunct investment bank Alfred Berg.
Lars Holm and a number of employees are going to provide internal investment analyses for the three legs of the Wealth Management department: Danica, Asset Management, and Private Wealth. Lars Holm has an MSc in Economics from the Copenhagen Business School, and has spent the past 12 years in Danske Bank. Lars Holm lives in Virum, Denmark, with his wife and three children.
Kenneth Dyparell has 10 years of experience in trade in Danish and foreign bonds as, among other titles, senior dealer in Danske Bank Markets and Dexia Bank in Brussels. Kenneth Dyparell has an MSc in Economics from the Copenhagen Business School. Dansk Formue- og Investeringspleje A/S is seated in Roskilde, Denmark.
…And then three executives had to leave Danske Bank when Danica Pension's investment team was integrated into Danske Bank Asset Management:
• Jens Dalskov, who has been with Danske Bank since 1986 and has been been Head of Alternative Investments until now.
• Morten Stampe Christensen, who has worked for BG Bank and Danske Bank since 1994, and was Head of Asset Allocation & Macro until now.
• Henrik Bak, who joined Danske Capital in 2005 after a quarter of a century with Nordea, and was Head of Institutional Clients key until recently.
…while a new face joined:
• Danske Bank Asset Management has appointed Atilla Olesen as new chief of institutional sales. For just about 10 years he was part of Swedish major bank SEB, where he was, among other things, responsible for sales development for hedge funds and equity derivate sales, and he was Head of Equities then at Enskilda Securities. His latest position was "Head of Solutions" at SEB in Denmark.