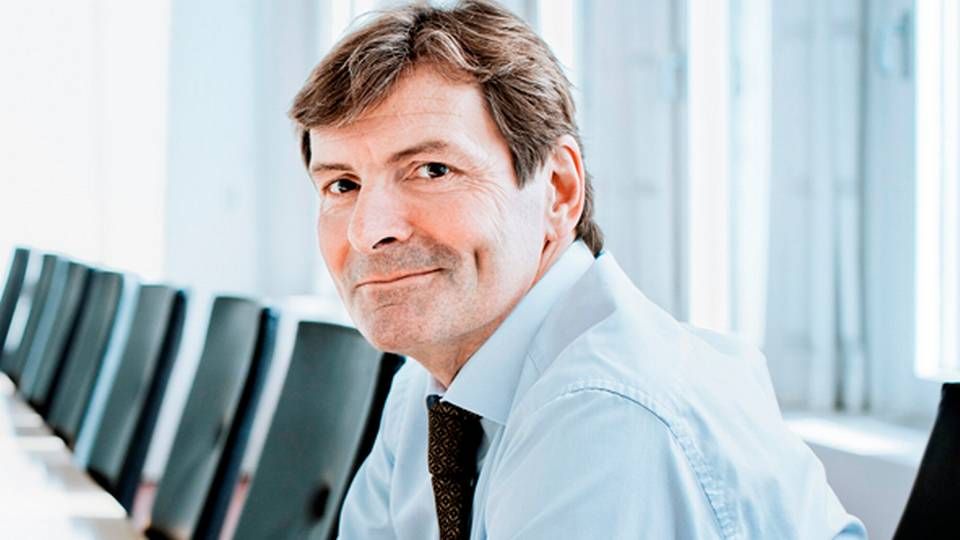 It has only been a year and two months since Danske Capital was turned down by Danica Pension. The pension fund withdrew DKK 58 billion to be managed on home ground. Back then Danica Pension hired former Head of Equities at PFA, Jesper Langmack, and former Head of Fixed Income, Poul Kobberup, to generate yields from the billions.
Now Danica is once more joining forces with Danske Bank. Joint separate property is the basis, both in staff and investment funds. Funds are to be managed jointly and by staff who now have a joint employment.
FWAM asked CEO of Danica Pension, Per Klitgård, about the new structure.
Why did you establish this partnership?
"We're doing it because it gives Danica Pension better access to larger and more attractive investment projects. Anders Svennesen, whom we hired at Danica two years ago, will be head of the combined operations while still remaining CIO in Danica Pension."
What is different now compared to October 2015, when you withdrew a large sum of money to manage yourselves?
"What's different today is that this time, we in Danica are contributing with our own investment team. This team is part of the collective area of operation in Danske Asset Management. Danica is fully integrated in the investment team this time. The employees that we on-boarded back then are still in Danica. We had no staff integrated in Danske Capital back then, things were outsourced to them. But instead of managing the same things in two separate teams, it makes more sense to work together."
So the point of the whole operation is to gain more muscle?
"It makes sense that if you can come forward with DKK 1,000 billion instead of DKK 400 billion, then you gain access to better deals. It's in the interest of Danica to have access to better investments."
Does this mean that DKK 400 billion is not enough to carry on investment business in present-day Denmark?
"You could continue the investment business with DKK 400 billion. But if you have DKK 1,000 billion, you move into an entirely different league. We will go from the minor to the major league."
What happens to the time frames for Danica's investments now that you are joining forces with an asset manager?
"Nothing happens. We're still a long-term investor. Our funds are still managed like a pension fund and not an asset manager. We have access to a different range of investments compared to before. We have new capacity in Danica Pension, and this capacity now grows even bigger in collaboration with Danske Asset Managent."
Back in 2015 when you hired Jesper Langmack and Poul Kobberup, something that they really appreciated was the free rein in collaborating with Danske Capital. Do they still have that autonomy?
"Yes, they do. In fact, they will have even more to work with. For example, Jesper Langmack will have much more room to maneuver in. More competences to work with, and more money to invest in alternatives than he had before. So that hasn't changed. Jesper Langmack and Poul Kobberup are still going to report to Anders Svennesen, who remains CIO."